Dubai is one of the most popular places on holiday wish lists. With nine hotels situated throughout the city, Rove is the perfect base for your vacation in Dubai. Here's everything you need to know about booking your holiday in the beauty queen of the Middle East – one that is sure to surpass your wildest dreams. 
This is what dreams are made of 
Dubai is a wonderland for visitors young and old. With so many awe-inspiring world record-breaking attractions, you're sure to look up, down, and around in wonderment throughout your stay. There's so much to do in the city, so you've got to make sure your accommodation is conveniently situated. 
Rovers have a choice of nine locations, putting you right where you need to be, whether it's on the shoreline of the Arabian Gulf or in the heart of the city. All of our locations are also situated within walking distance of various metro stations, which means you're a quick ride away from wherever you want to be in the city. 
The ultimate Dubai vacation
With so much to experience in Dubai, everyone's vacation is bound to look different. There are, of course, world-famous icons like the Burj Khalifa—which is rival only to Jack's beanstalk—and The Dubai Mall that promises an epic shopping experience to those sharing an affinity with retail therapy. To start your day off on the right note, you're going to want to have a delicious and filling breakfast, which Rove offers at our on-site The Daily restaurant. 
Dubai is known as being a rather pricey city, but fret not! While the costs can accumulate, your accommodation needn't blow your budget. At Rove Hotels, we offer some of the most affordable rates in the city, so you can spend extra on exploring all of the activities on your wishlist. What's more, you're guaranteed all the comforts and amenities required by today's avid travellers.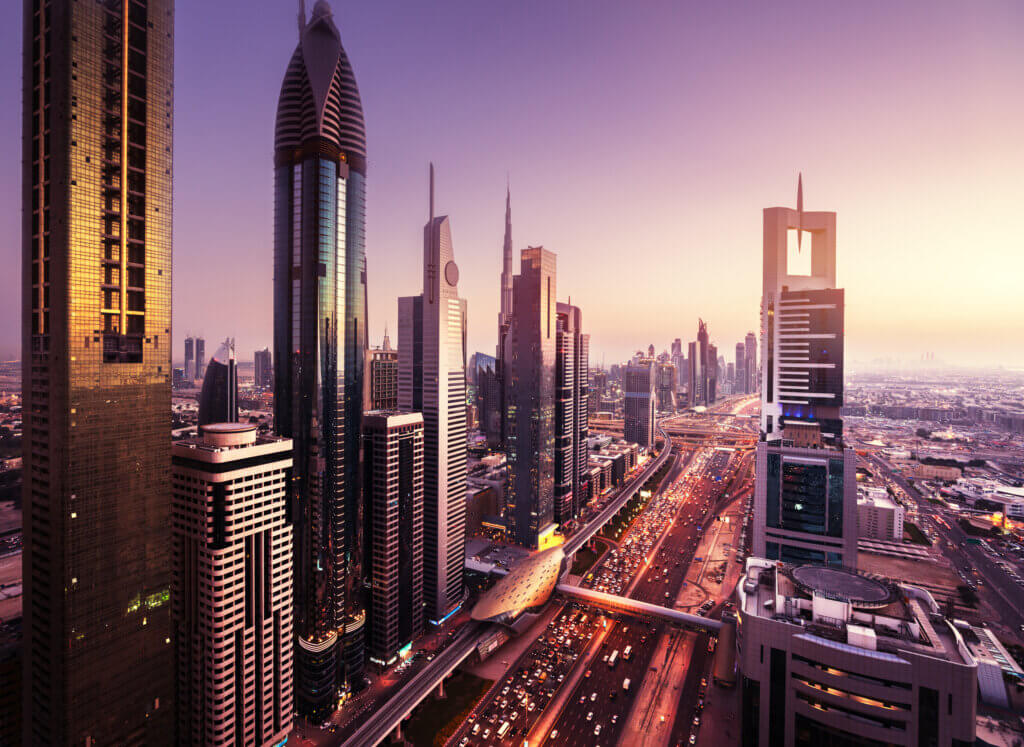 When the day draws to a close and you've explored Dubai's nighttime activities (think views with the city's lights on full display or dinner aboard a cruise along the Dubai Creek), you can retreat to your Rover Room. Here, a comfy designer bed awaits you, plus a power rain show and smart TV if you'd like to wind down.
Here's the lowdown on Dubai's must-see destinations that wrap up the beach, the city and the desert in one epic vacation:
The Dubai Mall:

you'll probably need a map to find your way around. Whether you're here for a shopping spree or window shopping, this is the epitome of Dubai's mall culture and is filled with many entertainment options too!

The Dubai Fountain:

for iconic pictures and mesmerising choreographed water dances, you need to set your sights on the Dubai Fountain shows. Expect music, lights, and action!

Abra ride:

enjoy a traditional boat ride from one side of the Dubai Creek to the other for just AED 1! This is the gateway to a cultural and historical exploration of the city.

Souks:

whether you're after gold, spices or perfumes, this is a traditional shopping haven you need to see.

Burj Khalifa:

for epic views of Dubai from the world's tallest building, be sure to head up to the viewing deck. It's also a great place to watch the sunset along the horizon. 

The Arabian desert:

what's a trip to the Middle East without visiting the desert? Take your pick of all kinds of sandy cavities, from dune bashing to camel rides. 

The beach:

there's more to Dubai than its iconic cityscapes. The ocean is moments away, with beachside cabanas where you can relax along the shore. 

The Palm Jumeirah:

the Palm Jumeirah is iconic to Dubai, and one you can experience on foot, at sea, or from above! It's also situated close to The Palm Fountain, the world's biggest fountain show. 

The Dubai Frame:

capture a snapshot of yourself in the world's largest photo frame. You can also catch an elevator ride to the top, where visitors can experience the past, present and future of the city. 

Ain Dubai:

soak up unmatched views of the city when you book a trip in one of the cabins on the world's biggest observation wheel! The cabins take visitors on a 38-minute ride with dazzling views of the city. 

Theme parks:

there are numerous theme parks and water resorts that promise boatloads of fun. One of the most popular—for kids and adults alike—is Dubai Parks and Resorts.
Book your dream Dubai vacation with Rove
Rove Hotels is eager to welcome you. We'll be your friendly host during your dream vacation in Dubai. Browse our collection of hotels in Dubai. Booking is as easy as clicking a button. Soon, you'll be waking up in the sprawling city of Dubai. Marhaba (welcome)!