Co-Working at Rove
Are you a digital nomad, an entrepreneur, or a creative looking for a co-working space in Dubai?
Look no further than Rove!
Dubai is acclaimed for its architectural design and endless opportunities for business and leisure. While our city is bustling with entertainment on tap, we also know how to work smart. After all, we're situated within the heart of the United Arab Emirates, the Arab World's top-ranked country for remote working. 
We're thrilled to welcome expats to our city for a taste of the Dubai lifestyle. All Rove Hotels across Dubai have partnered with Letswork which now offers more than 40 epic working spaces across the city, giving the modern-day worker opportunities to work and play. 
Working from our spaces at Rove, you'll get to network with like-minded individuals in a creative environment that is conducive to ticking things off your work to-do list. You'll also have access to meeting rooms so you and your fellow colleagues, clients and partners can put your heads together and get those ideas flowing.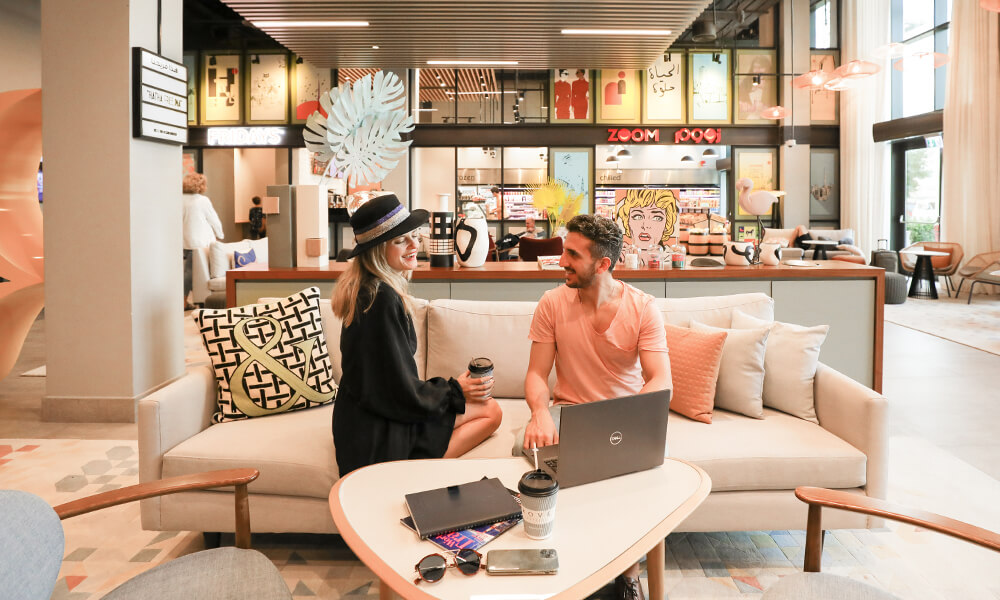 There is no need to sit in a stuffy office, cram your work-life into your personal space or sit in a boring coffee shop for hours. Say goodbye to traditional office spaces and hello to modern working environments, with people across various industries looking to meet and collaborate in a way that is fun and flexible. This move to cosmopolitan co-working is a natural step for Rove, favouring modernity and hybrid concepts geared towards an effective urban lifestyle.
Whether you need a break from your mundane work environment for a day, a week or a month (we won't judge), our packages are suited to even the most discerning workers. You get to look forward to a host of exciting perks and a relaxed working culture – that's two for the price of one. There is also the option of staying long term with our monthly packages, so you can really immerse yourself in this unique experience.
But it doesn't stop there. When you become a Letswork member, you are privy to an additional discount on food and beverages! Who said you couldn't mix business with leisure? What's more, you get to have your foot in the door for all the exclusive events, talks and workshops that we'll be hosting, plus discounts on Rover rooms for when you need a staycation in the central hub that is vibrant Dubai.
Sip on unlimited tea, freshly brewed Rove coffee and water to fuel your fire. Rove makes sure that you stay connected with our high-speed Internet, and working Rovers will have access to meeting spaces during off-peak times.
The safety of working from home has now become possible outside the confines of your residential space. Work from Rove and rest assured that all healthcare protocols are strictly followed, with SAFEGUARD Label status from Bureau Veritas. We want you to feel comfortable and safe when working at Rove. That's why our shared spaces are as contactless as can be, and we keep them spotless. This means you can enjoy all of the social benefits, with enough distance to keep it safe.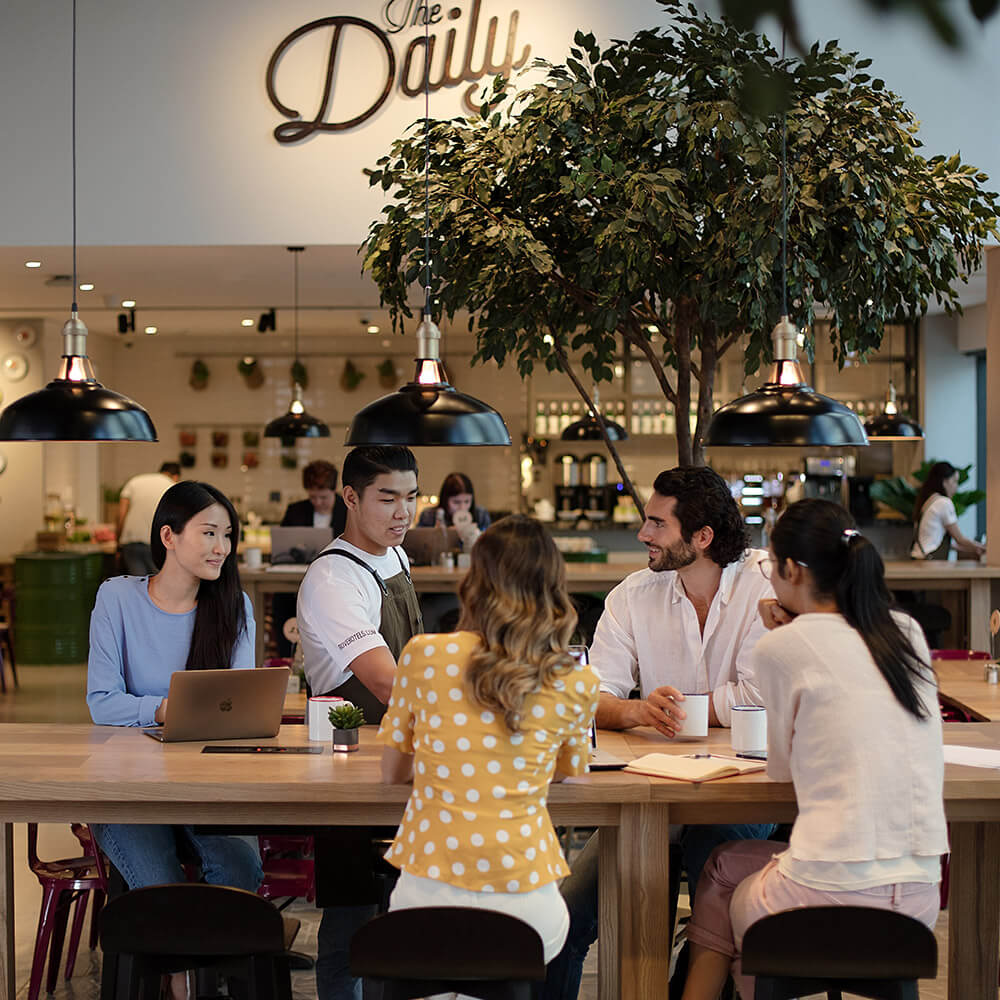 Ultimate Co-working Space Checklist
Don't just take our word for it – here are all of the boxes we tick as your new favourite co-working destination:
✓ Fully equipped with workspace facilities
✓ Opportunity to network with others
✓ On-site food and beverage options
✓ Workspace perks 
✓ Packages that cater to different worker needs and are affordable 
✓ Ambience to suit a modern-day working culture
✓ Flexibility of location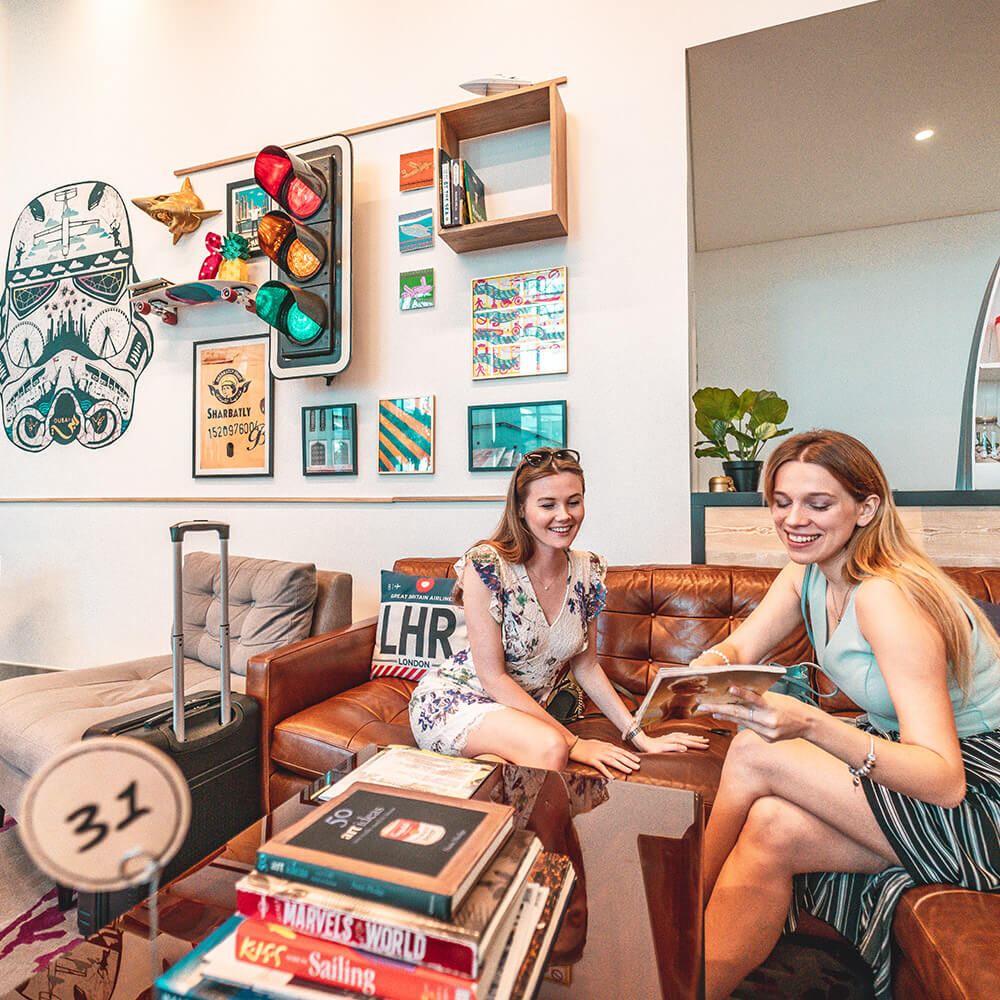 Dubai's Virtual Working Program
This government initiative facilitates those moving to Dubai to work from the Emirates. Enjoy all of the perks and opportunities of an exciting lifestyle in Dubai without any hassles or relocation fees. You get to paint a picture of yourself waking up in the city without any worries and call it a reality. 
Our Rovers are global travellers who bring with them cultures from around the world. Our Rove Hotels are situated throughout Dubai, so your workspace can take you to all parts of the bustling city for a truly immersive Dubai experience. As a community hub for Rovers and workers alike, we have what it takes to be the gateway to culture-centric living and working – and that's just the tip of the iceberg.
 That's why Rove ticks all the boxes for creatives, explorers, entrepreneurs and anyone else looking to join Dubai's Virtual Working Program. Co-living solutions are available for Rovers so you can get to the grind while living comfortably. With the affordability of long-term rates and Rove's co-working network's flexibility, it's an easy and obvious choice for today's digital nomads and freelancers. 
No matter where your company or employer is based, Dubai can be your city of choice – and the one you get to call home for a year!
Here's what you'll have sorted with Rove once you touchdown:
A room

Laundry

Transport 

Dining discounts

Housekeeping 

Access to all of our co-working spaces

A gym

A pool

A self-service Podcast Studio 
Ready for a new way of working and living? Book your stay with us from AED 3,499 valid until 31st August 2021. 
We look forward to having you pop by for a visit. Happy Roving!
Letswork is renowned for transforming venues into working and meeting spaces, where creativity meets productivity. To sign up for Letswork, visit www.letswork.io. 
Get to know more on Dubai's Virtual Work Program by visiting https://www.visitdubai.com/en/invest-in-dubai/live-and-work/visas-and-entry/work-remotely-from-dubai