Why travel to a faraway destination to feel the sand beneath your feet when you're one great deal away from experiencing Dubai's very own? Here's a look at the two unbeatable Rove beach staycations that'll take you straight to the shores.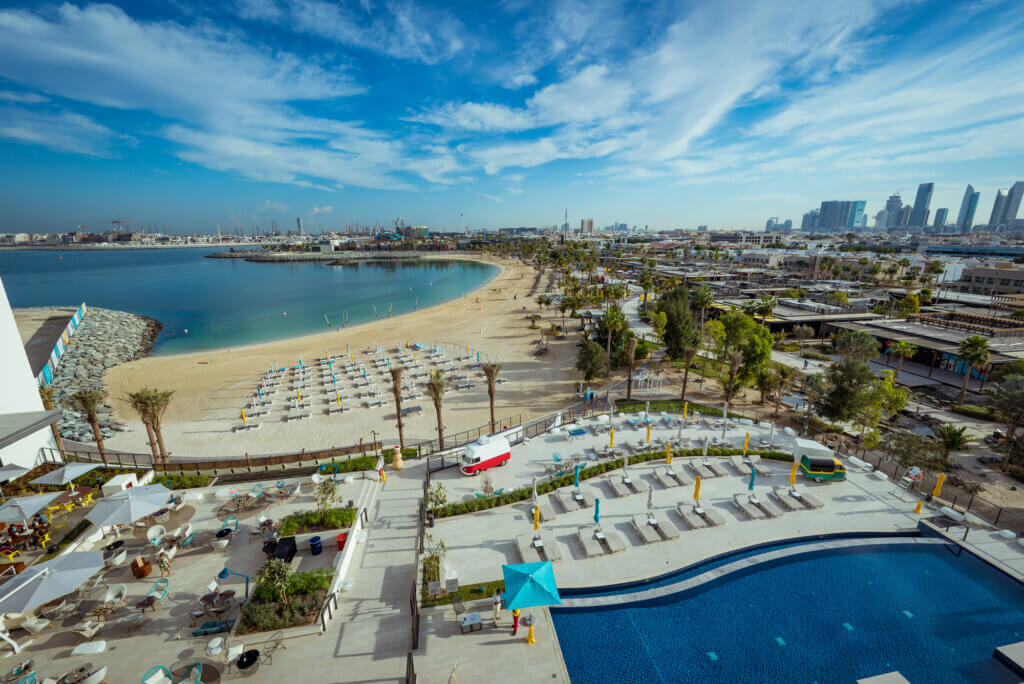 A Touch of Luxe at La Mer
Rovers staying at La Mer are in for an all-around good time that'll have you catching all sorts of beachy feels. You don't need to spend a boatload on going to The Palm when you have these sparkling waters and a waterfront with all you could ask for and then some. 
The beachfront is bustling with dining, shopping, and entertainment options galore, with Dubai's iconic skyline painting the backdrop to your seaside vacation. 
One of the activities you'll enjoy here is Laguna Waterpark. You can also shop to your heart's content at City Walk and Mercato Mall, then visit the nearby Etihad Museum and Satwa neighbourhood for a dose of culture. You'll also be pleased to know that La Mer is a foodie haven in Dubai, and Rovers will get a 20% discount and some of the restaurants at the flash of their keycard. 
Best of Both Worlds at Dubai Marina
A lifestyle of luxury awaits visitors at the Dubai Marina. Beachgoers, picture this: music flowing as you unwind on a reclining chair poised in the sand, with skyscrapers behind you and a world of calm waters ahead. Rovers staying at Rove Marina can stroll over to the ever so popular Jumeirah Beach Residence, passing by restaurants along the promenade that'll have you salivating. Be a beach bum, or rent a cabana before taking a dip in the shades of blue Persian Gulf waters – you'll even see camels passing by every so often.
Other activities that'll excite and delight you are the world's biggest Ferris wheel, scores of yachts, and all the fun that awaits visitors at Palm Jumeirah. There's Bluewaters Island and the Dubai Marina Mall for your shopping fix, both famed for their retail experiences and culinary hotspots. 
That's two for two – the question is, which offer is best for you? Beach staycations are all about keeping things wavy, whether your staycation takes you to La Mer or the Marina. Getaway for a well-deserved treat to bask in the sunshine and breathe in the seaside scents.