Situated at the heart of the upcoming District 2020 community and lifestyle space, the Rove Expo 2020 hotel is the perfect place to enjoy a long stay in Dubai! Renting an apartment in the city of the future can be expensive for most Rovers, which is why our long-stay packages are ideal for those looking for more bang for their buck. Discover everything you need to know about enjoying a long stay at Rove Expo 2020 and the benefits of a monthly stay with us!
Getting to know Rove Expo 2020
Perfectly located within close proximity to the Dubai metro Route 2020 station, staying at Rove Expo 2020 means traversing the city of Dubai becomes a seamless experience! Rovers can look forward to painting the town red, with all of the best hospitality and restaurant attractions just a mere 15 minutes away.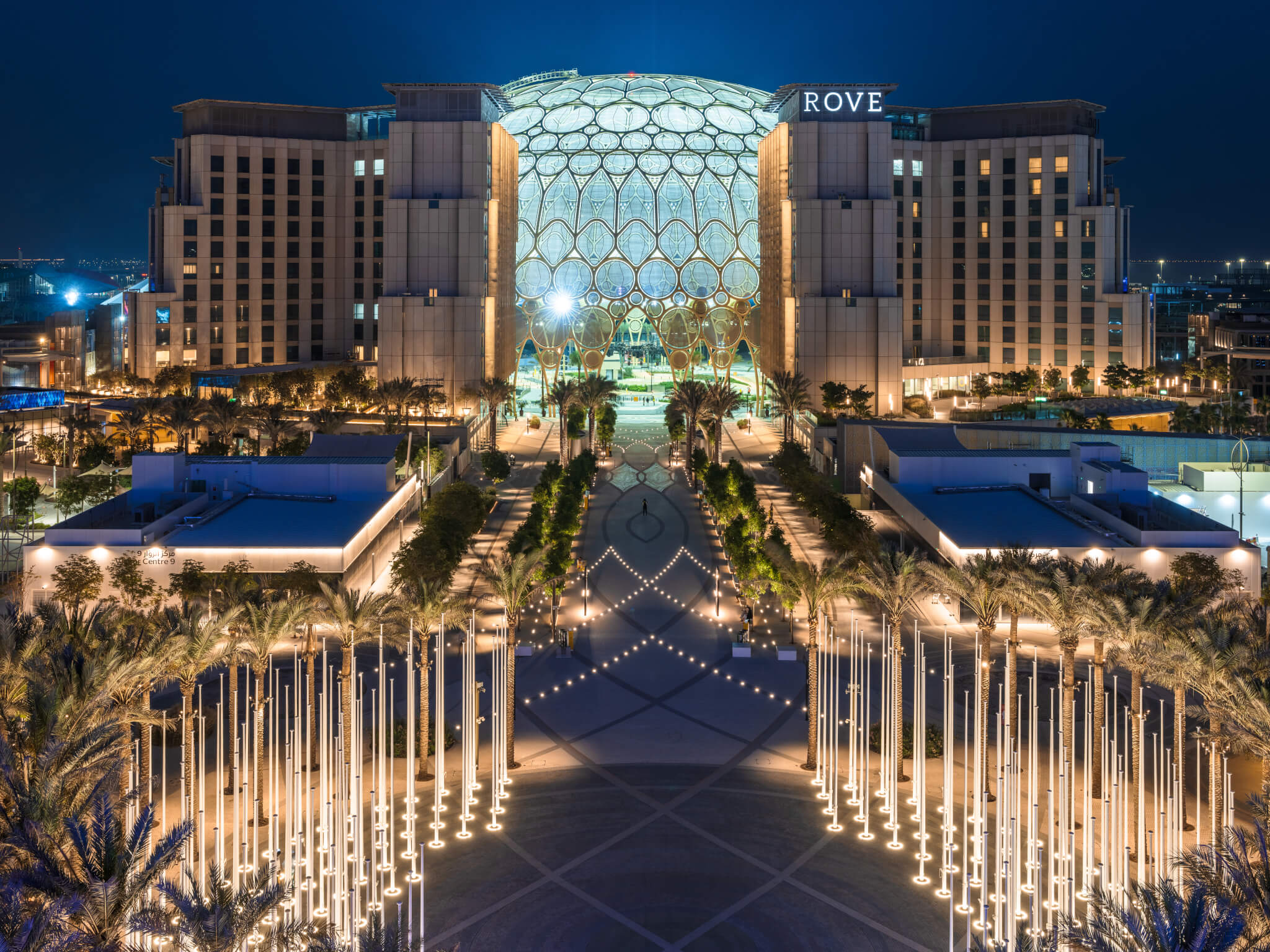 Your Rover Room is fully kitted out with all the creature comforts you may need for an exceptional home-away-from-home experience. Catch up on work or update your Instagram feed with our high-speed 5G WiFi, cosy up to the Smart TV and catch up with all your favourite movies and TV shows, freshen up before or after your travels with the power rain shower, and access our 220 V universal power sockets and USB outlets, and more. 
Rovers who visit Dubai for business or pleasure also get to enjoy access to our 24-hour gym whenever they need to break a sweat with a pumped workout, after which a signature energy booster shot from our The Daily restaurant awaits. Here is also where you can grab a lip-smacking breakfast, lunch or dinner, plus all your favourite snacks and some piping hot coffee to match.
Rove Expo 2020 also features an outdoor saltwater rooftop swimming pool that's temperature-controlled to ensure the ultimate comfort no matter the season in Dubai. Afterwards, you can catch a sun-kissed tan or enjoy your current read while stretched out on our sundeck.
Ready to check out but still want to explore Dubai without your baggage following close behind? No problem! Staying at Rove Expo 2020 gives you access to our self-service locker rooms for storing all your personal belongings until you're ready to head to your next destination. We also have a games room that's perfect for unwinding after a long day of work or travel. Challenge yourself to a game of Jenga, score a goal with a round of Foosball, or enjoy a leisurely game of cards with fellow Rovers.
Look forward to everything you need to enjoy a comfortable long stay, with our hotel boasting the best central location that's perfectly situated to all the city's finest attractions!
The benefits of a long stay at Rove Expo 2020
Whether you're visiting Dubai for a business meeting or planning to explore one of the most visited cities in the world, long-stay accommodation at Rove Expo 2020 is the perfect way to save on living costs while you work and play in Dubai.
Monthly stays at Rove Expo 2020 mean you get to enjoy the benefit of being able to predict your monthly expenses, with our long-stay rates covering utility bills like electricity, water and taxes. Forget difficult landlords or extensive bills at the end of every month when you opt for a long stay of 30 days or more at the eclectic Rove Expo 2020 hotel.
You'll also gain access to benefits like 50% off our self-service laundromat and on-demand laundry services, a 30% discount on food and beverages when purchased at The Daily restaurant, and a 20% discount on a Letswork co-working membership.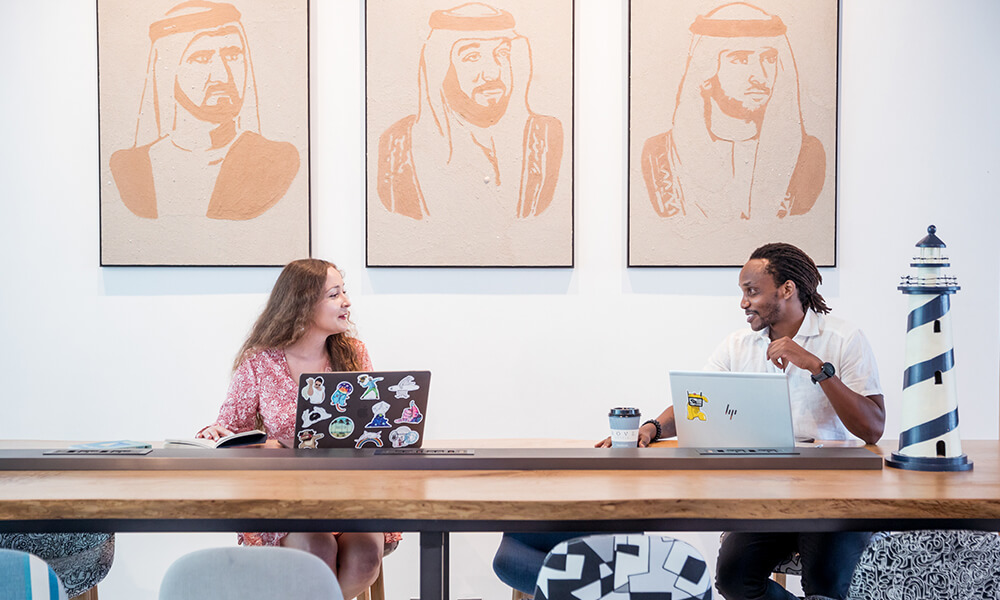 Letswork is ideal for digital nomads, entrepreneurs and business professionals who enjoy working outside of an office environment. Rovers with a Letswork membership can switch up their working routine at the pop-up coworking spaces dotted across the city that are fully equipped with high-speed internet, and other facilities needed to comfortably and conveniently work on the go. You also receive discounts on your food purchases, plus bottomless coffee, tea and water for staying hydrated throughout the workday.
We're also the closest accommodation to the new Dubai Exhibition Centre, giving you the added convenience of being right at the heart of the next big meeting, conference, seminar, product launch or social event.
Rovers get to enjoy all the benefits without worrying about unforeseen expenses when staying with us. With a range of Rover Rooms available, you get to choose from a king, twin or accessible Rover Room. Whatever meets your needs, we've got you covered.
Check here our monthly rates and book your long-stay experience at our quirky Rove Expo 2020 hotel. We look forward to welcoming you!