The awe-inspiring man-made archipelago that is the Palm Jumeirah is seasoned with a myriad of excitable attractions ranging from restaurants and beach clubs to watersports activities and daring skydiving adventures. Rove La Mer Beach and Rove Dubai Marina provide affordable yet modern accommodations for Rovers on the hunt for a hotel near Palm Jumeirah. Set your sights on the ultimate adventure and leisure staycay or vacay in Dubai with us!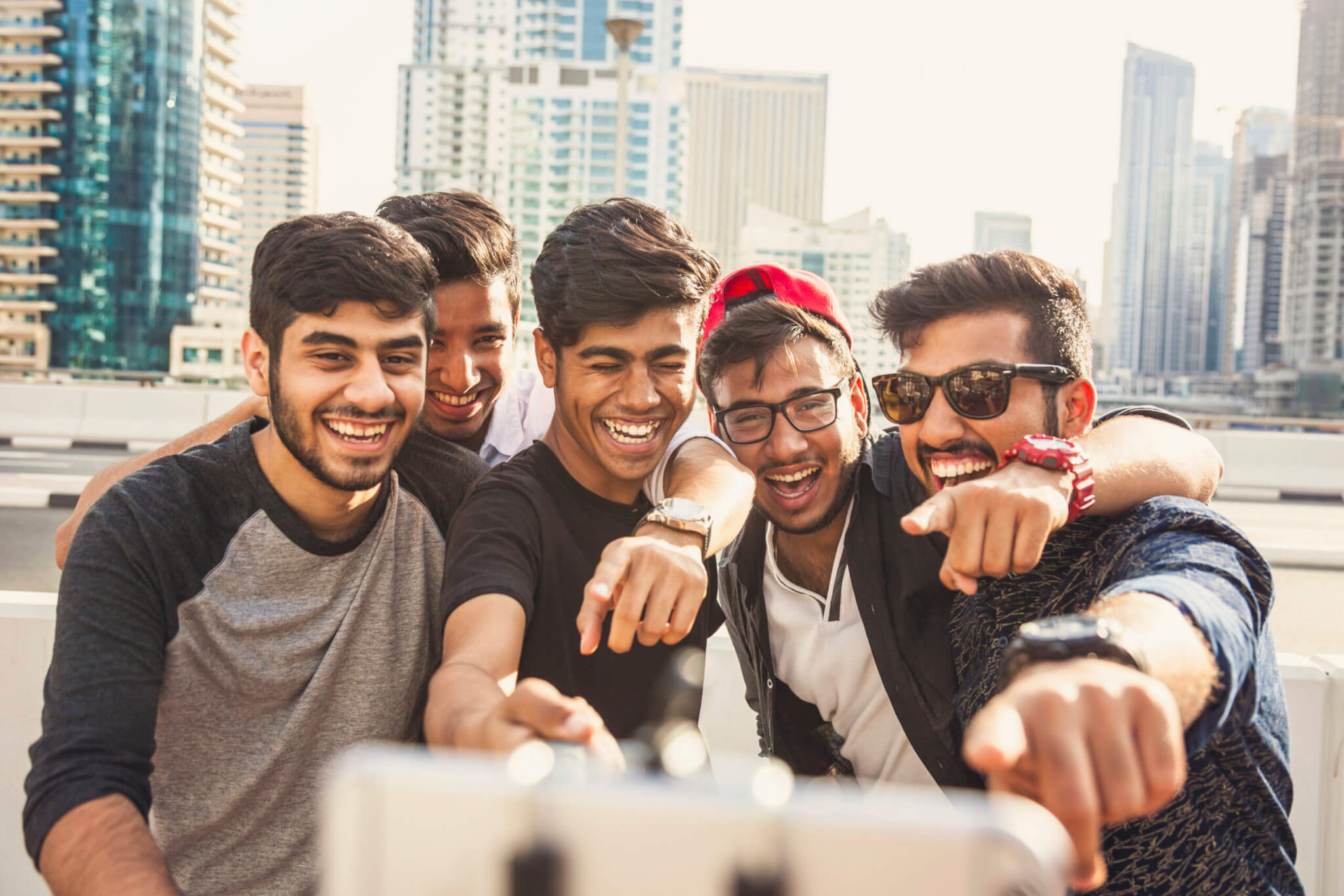 About the Palm Jumeirah
The iconic palm tree-shaped archipelago of artificial islands in Dubai has captured the hearts of travellers and wowed engineers across the globe! Whether you've come across it from a bird's eye view while skydiving or while browsing the web, it certainly makes for an extraordinary must-visit destination.
Rovers can stay at a Rove hotel near Palm Jumeirah to discover the Palm's eclectic mix of luxury beach clubs, up-scale residences, fine dining restaurants, and heart-palpitating adventure attractions like the world's largest water park, and more. It's also where hundreds of tourists and residents alike flock to snap an Insta-worthy selfie and fill their shopping carts with iconic luxury fashion outlets. Accessing the Palm from a Rove hotel nearby is easy, whether you're travelling by car or utilising the Palm Monorail.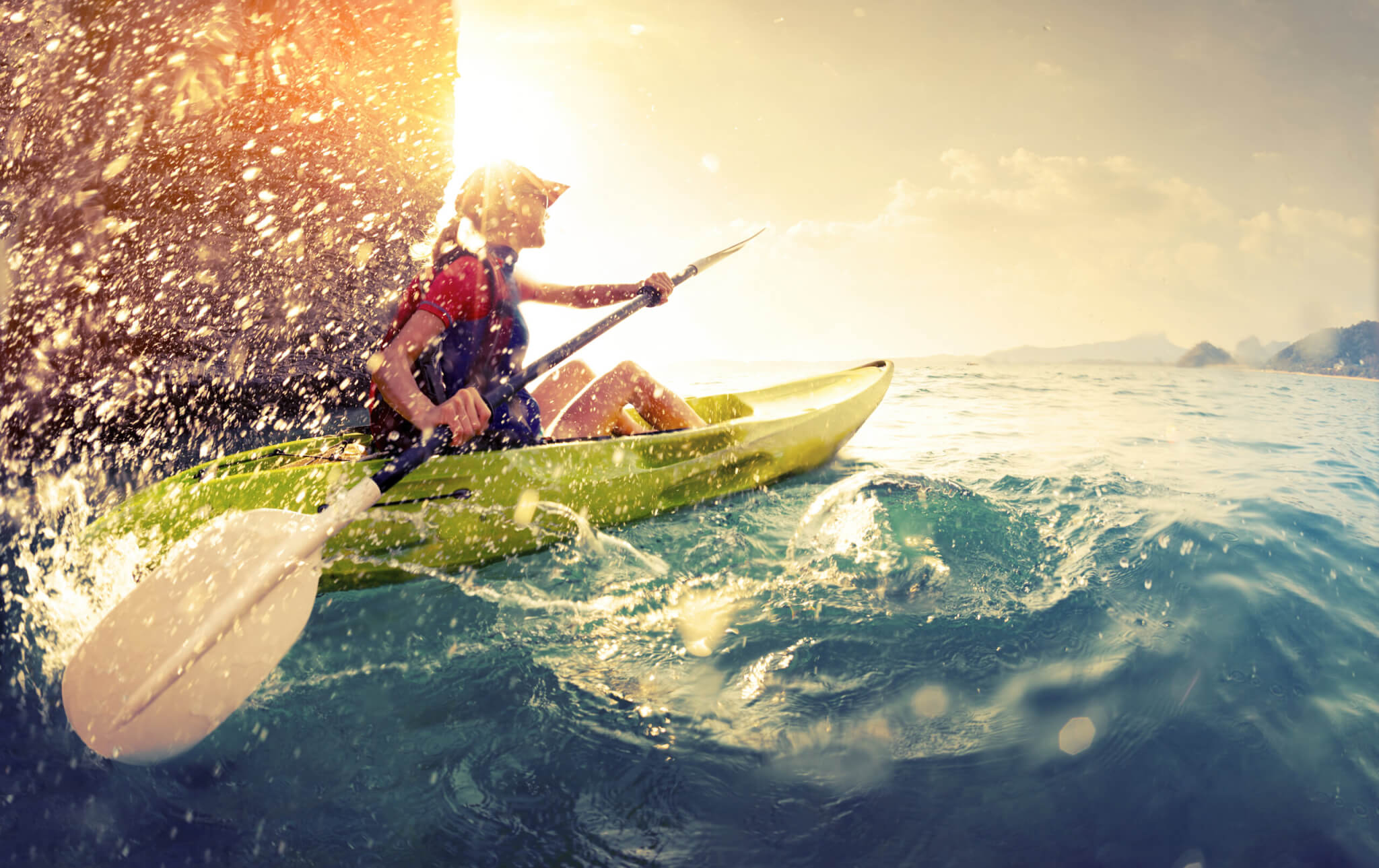 Here's what you can get up to at the Palm:
Visit the Palm Jumeirah boardwalk:

Rent a bicycle or enjoy a leisurely stroll to peruse the vibrant Palm's boardwalk at dusk while soaking up the breathtaking views of the fiery sunset and the Arabian Gulf. Food trucks pepper this pedestrianised stretch, making it easy to grab some hearty street food grub or refreshments and squat yourself down on a rock near the boats to take in the charming scenery.

Soar across the Palm with Skydive Dubai:

Are you after an adrenaline rush in the city? Skydive Dubai has got you covered! Take your pick from a free-fall or parachute ride as you brace yourself for a truly unforgettable experience. The expert instructors will guide even the greenest of divers throughout the process, even going as far as to include a demo before setting foot on the plane. Solo skydiving is also an option for those with all the experience under their belt!

Enjoy some watersports with SeaYou: Whether you opt for paddleboarding, kayaking, windsurfing or other watersports lessons on offer by SeaYou, there's definitely something for everyone! Watersports by the Palm is a must-do activity that ensures you're going beyond lazing about on its shimmering beaches.
Visit The View at The Palm: If jumping out of a plane to skydive across the Palm is too daring an activity, then visit The View at The Palm instead. Rovers are in for a serious treat when they visit its 240-metre-high observation deck to drink in the panoramic views of the Palm Jumeirah, the Dubai skyline and the Arabian Gulf. Located on level 52 of the Palm Tower, you can also explore its aquarium-themed tunnels or step it up at The Next Level, the highest point that boasts an immersive theatre and viewing deck.
Pay a visit to White Beach:

If beach clubs and seaside dining are your things, then this is the place for you. White Beach is one of the latest additions to Atlantis, The Palm where you can expect to savour tantalising Mediterranean dishes, lounge on a sunbed as you listen to the crash of the waves, or seat yourself on the open-air terrace for boozy (or not!) drinks. Either way, a sensational private island experience is guaranteed.

Explore Nakheel Mall:

Shopaholics and foodies unite at Nakheel Mall. Stay at a Rove

hotel near Palm Jumeirah

and get ready to trek to this urban mall sporting more than 300 retail outlets spanning homegrown brands and international high-fashion labels. Visit the indoor trampoline park, and be sure to make a pit stop at Depachika Food Hall for a unique gourmet eatery experience where you can dine anything from Greek cuisine to Arabic sweets and Italian gelato while shopping its extensive variety of curated chocolates, cheeses and more.

Behold the Palm Fountain:

As the new Guinness World Record breaker for the world's largest fountain, witness the marvellous choreographed dancing water fountain show come to life at The Pointe, a retail and entertainment destination on the Palm. Its 3,000 LEDs light up the evening sky as it dances to the tunes of international hits from iconic artists. You can catch the shows taking place every 30 minutes between sunset to midnight.
The Palm Jumeirah is undoubtedly one of the biggest attractions in Dubai, offering a plethora of exhilarating and leisurely activities to keep Rovers entertained! Stay at a Rove hotel near Palm Jumeirah like Rove La Mer Beach or Rove Dubai Marina, best hotels in dubai marina for convenient access to all the hype.
Book your stay with us and gear up for new memories!