Guests are now invited to experience a guided tour inside the iconic Burj Al Arab hotel. These prestigious spaces have recently opened up to visits from the public. Rovers, add this to your bucket list!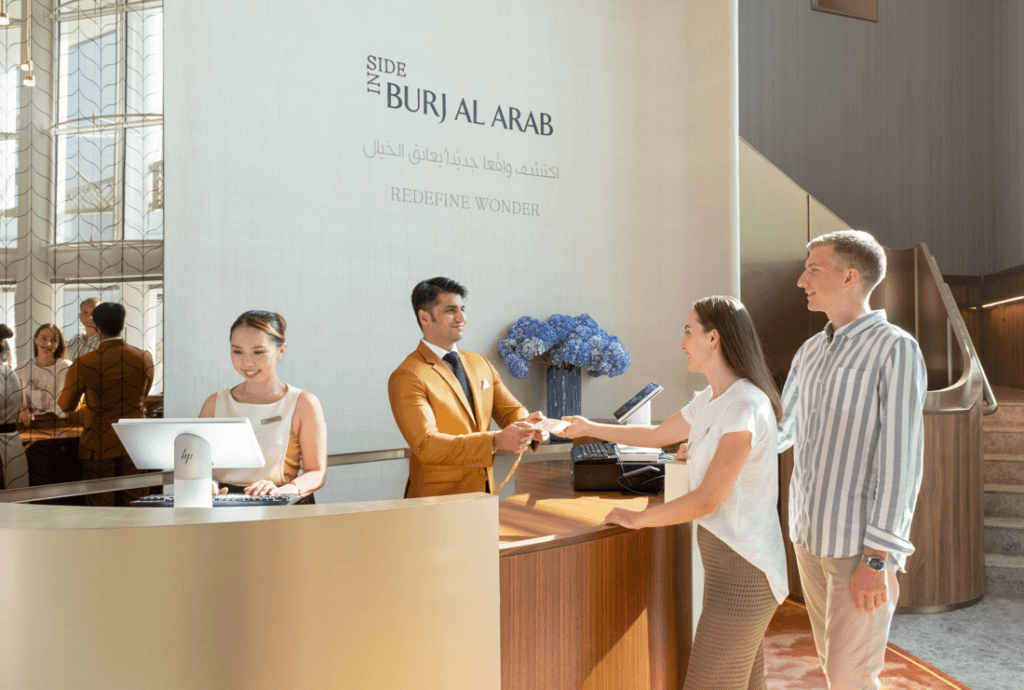 The Jumeirah Group's hotel tour promises to be an immersive 90-minute experience guided by a butler. You'll get to hear about the untold stories around one of Dubai's most iconic landmarks and the innovations that inspired this architectural marvel through digital interactions. See how this Emirati symbol came to life from the first sketches to the world-famous icon that it is today, with plenty of photo opportunities throughout. 
Visitors will see the renowned hotel atrium and all the glamour of the Royal Suite and Experience Suites. The tour wraps up in the outdoor lounge, UMA, with spectacular views of the Arabian Gulf waters. You can make the most of your tour at any time of the day, whether it's with tea and pastries in the morning or sampling the mixology as you watch the spectacular sunsets. Once you've had a taste of the hotel, you can continue to whet your appetite by reserving a table at one of the award-winning on-site restaurants.
The Kids Club welcomes children from the age of 2, keeping them entertained and cared for while you enjoy the tour. The Burj Al Arab Boutique is a must-visit, with a collection of curated and custom branded souvenirs, products, and merchandise to remind you of your time in Dubai.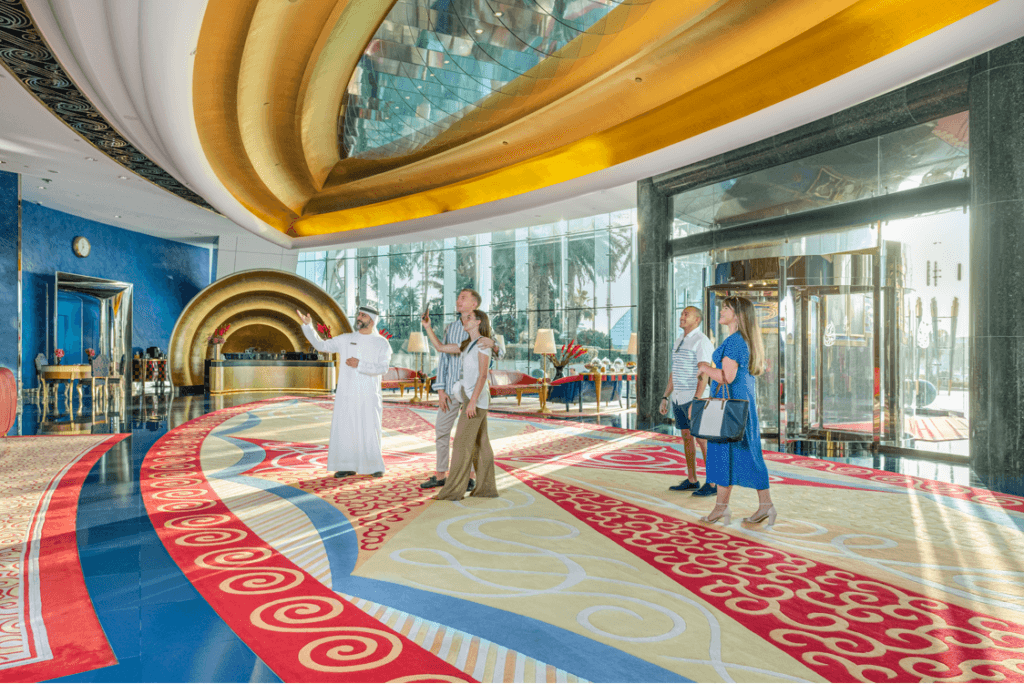 "Dubai is a world-class destination, where visitors can now discover the ambition, vision, and sheer audacity behind one of its most iconic landmarks and the realisation of His Highness Sheikh Mohammed bin Rashid Al Maktoum, Vice President, Prime Minister and Ruler of Dubai's extraordinary vision. Inside Burj Al Arab, a ground-breaking guided tour befitting of the city's innovative spirit, we invite visitors to step inside the 'original home of luxury' – a unique opportunity to explore Arabian opulence at its finest," says Mr. Jose Silva, Chief Executive Officer of Jumeirah Group.
When you're in the area, be sure to visit the Palm Jumeirah and Ain Dubai, the world's largest Ferris wheel where you can enjoy panoramic views. You'll also be able to see the sparkling Dubai skyline with the city's attractions just a metro trip away. 
Where to stay
Rove Hotels is suited to all sorts of travellers, whether you're flying solo or here with your loved ones. We have some of the best rates and value in the city so that you're rest assured of comfort and ease to explore Dubai to its fullest. You'll also be super close to Burj Al Arab! Have your pick between Rove City Walk, Rove La Mer Beach, and Rove Dubai Marina to get as close to the Burj Al Arab as possible.
Book your stay with us at Rove Hotels.
Tickets to Inside Burj Al Arab are available at www.insideburjalarab.com from AED 249. For more, have a look at the socials @insideburjalarab and @jumeirahgroup, or search #Insideburjalarab