When on the hunt for a hotel in Bur Dubai near the metro station that will place you at the forefront of Dubai's most breathtaking and thrilling attractions, Rove Healthcare City ticks all the boxes! As an ode to the vibrant cityscape that surrounds it, our hotel soaks up the city's cultural art and exciting locality to inspire even the most discerning traveller. A stay at Rove Healthcare City is ideal for Rovers looking to access the city's whirlwind of attractions while enjoying the comfort and luxury of their hotel room.
Ready to learn more about what to expect from a stay at Rove Healthcare City and which places top our Dubai bucket list? Keep reading below!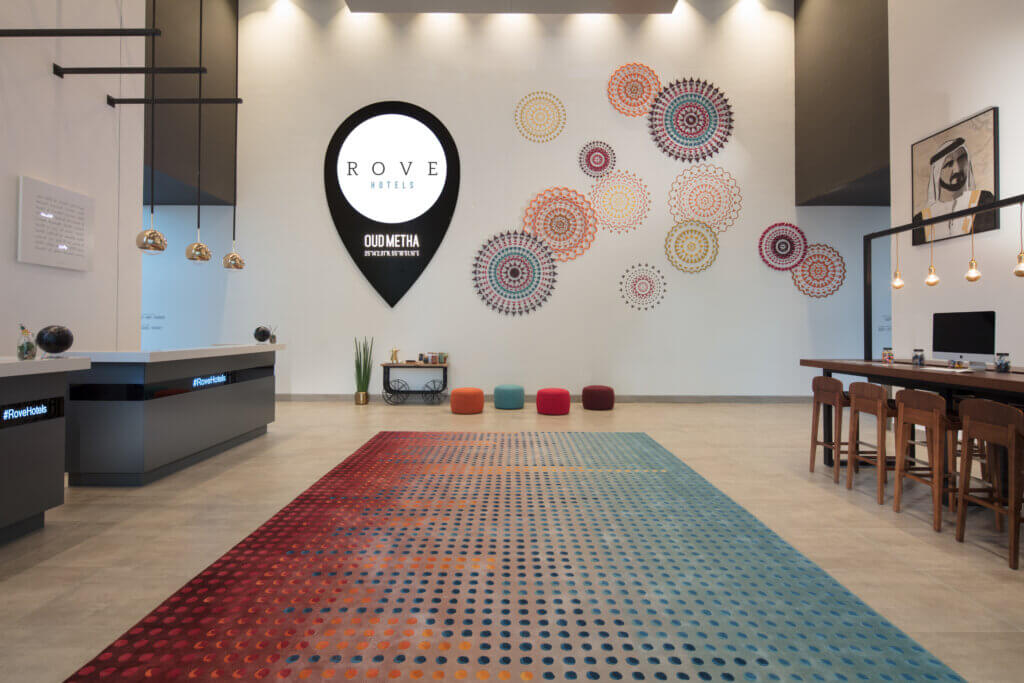 Getting to know Rove Healthcare City
Rove Healthcare City is conveniently situated near two metro stations for easy access to the rest of the city. These include Oud Metha station and Healthcare City metro station, both just 1,3 km away from the funky Rove Healthcare City.
More than just a hotel in Bur Dubai near the metro station, Rove Healthcare City invites avid travellers to reimagine Dubai from its doorstep. Its funky interior design will inspire and ignite excitement in you from the minute you walk through our doors, while the host of convenient facilities and sustainability-friendly Rover Rooms wait to welcome you to your basecamp from which to explore Dubai's most epic wonders.
When longing for some downtime after a long day of exploration, kick back on the sofa and catch up on your favourite series on the smart TV, or update your social media feed in no time thanks to our high-speed WiFi while snacking on your favourite store-bought treats which you can keep on hand in the mini-fridge.
What's more, Rove Healthcare City has a multitude of facilities to keep you entertained and see to your every whim. Make use of our 24-hour laundromat if you'll be staying awhile, dip into our outdoor pool to cool down in the Dubai heat, or Rove it out at our 24-hour on-site gymnasium. Feeling peckish? Head down to the on-site The Daily restaurant to taste your way through a host of mouth-watering meals, or grab a refreshing drink and prepare to head out and paint the town red.
Now that you've got an idea of what to expect from your Rove hotel stay, let's get down to our bucket list of top things to see and do in the city.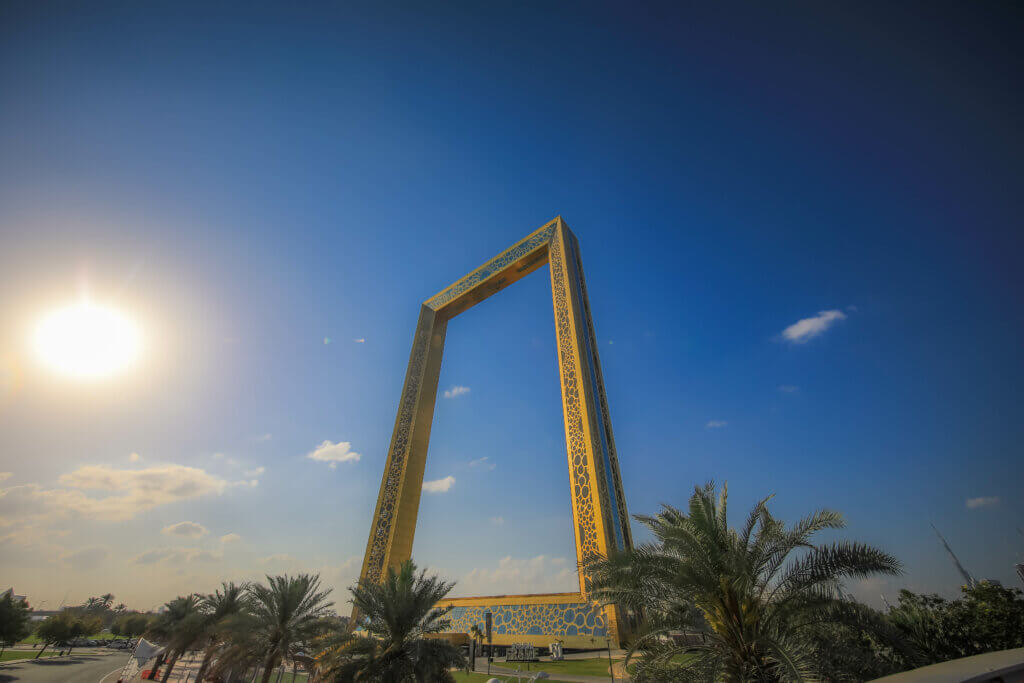 What to explore in the bustling city of Dubai?
It's no secret that Dubai is brimming with a host of attractions to excite the culture vultures, beach bums and thrill-seekers that flock to its shores. We've compiled a list of recommended places to visit in the area and beyond while staying at our Rove hotel in Bur Dubai near the metro station. Check it out below!
Deep Dive Dubai
One thing's for sure: Dubai loves breaking world records! Deep Dive Dubai is the world's deepest pool, welcoming daredevil Rovers to take on its 60-metre-deep waters and discover an entirely new world. First-time divers are also welcome to explore its depths, or Rovers can opt to observe from dry land via the windows or screens available. With 56 underwater cameras and containing 14 million litres of water, are you brave enough to explore the Sunken City below?
Dubai Dolphinarium
This exciting attraction invites Rovers young and old to watch and even swim with the dolphins that call it home! What's more, a trip to Dubai Dolphinarium gives you the opportunity to enjoy an exotic bird show or navigate your way through a mirror maze – definitely a must-do activity!
Coffee Museum Dubai
As one of the most beloved beverages in the Middle East, Coffee Museum Dubai is all about the special brew and offers Rovers a unique experience to get all the details on its origins, take in the awe-inspiring antiques, purchase a copy of a book on all things coffee or your very own at-home barista equipment, and—of course—sip on some flavoursome variations. Need we say more?
Dubai Camel Track
If horse racing is not your cup of tea, then opt for a visit to the Dubai Camel Track instead! Located next to Al Marmoom Heritage Village, head down while it's bright and breezy to marvel at the early camel races taking place. You know what they say: when in the Middle East …
Al Seef
Welcome trendy trips to the souks and cafes when you visit the Al Seef district, located on the historic yet vibrant Dubai Creek. As one of the city's most popular leisure districts, Al Seef welcomes Rovers to enjoy its captivating ambience, seamlessly blending classic elegance with future-centric touches. Whether you choose to shop, dine, or grab a coffee at one of the local cafes, Al Seef is brimming with entertainment and activity wherever you go. Visit the events plaza to enjoy plays, dance performances, children's shows and live bands. Plus, transport yourself into old Dubai while walking through the enchanting alleyways, mesmerising marina, and pedestrian streets as you share your footprints with previous fishermen, pearl divers, traders and more.
Al Fahidi Historical Neighbourhood
Equally immersive and encapsulating, Al Fahidi Historical Neighbourhood invites you to walk its cobblestone streets and winding alleyways as you explore various attractions including the Sheikh Mohammed Centre for Cultural Understanding and the Calligraphy House for a showcase of Arabic calligraphy. Enjoy a traditional Emirati treat at the Arabian Tea House, visit the Coins Museum for a look at the rare coins on display, and marvel at the incredible preserved architecture and towers for a true blast from the past.
Dubai Frame
Take in old and new Dubai like never before with a visit to the awe-inspiring Dubai Frame. Soak up the panoramic city views, reimagine Dubai with a look back at its past, and explore how its plans for future development are likely to change the cosmopolitan metropolis that it is today.
Ready to venture into the world-renowned city of Dubai from the doorstep of Rove Healthcare City? Get ready to enjoy everything that the city has to offer as you hop onto a metro near our hotel and tick off your list of must-see attractions.
Book your next exciting stay with us and get ready for an experience like never before!