Dubai is renowned for being one of the world's best cities in which to shop. It's no wonder people want to stay close by to the pinnacle of all the retail destinations – The Dubai Mall. Rove Downtown is one of the hotels near to Dubai Mall that puts you in the heart of the city and close to many of the bucket list items you need to tick off during your trip to Dubai.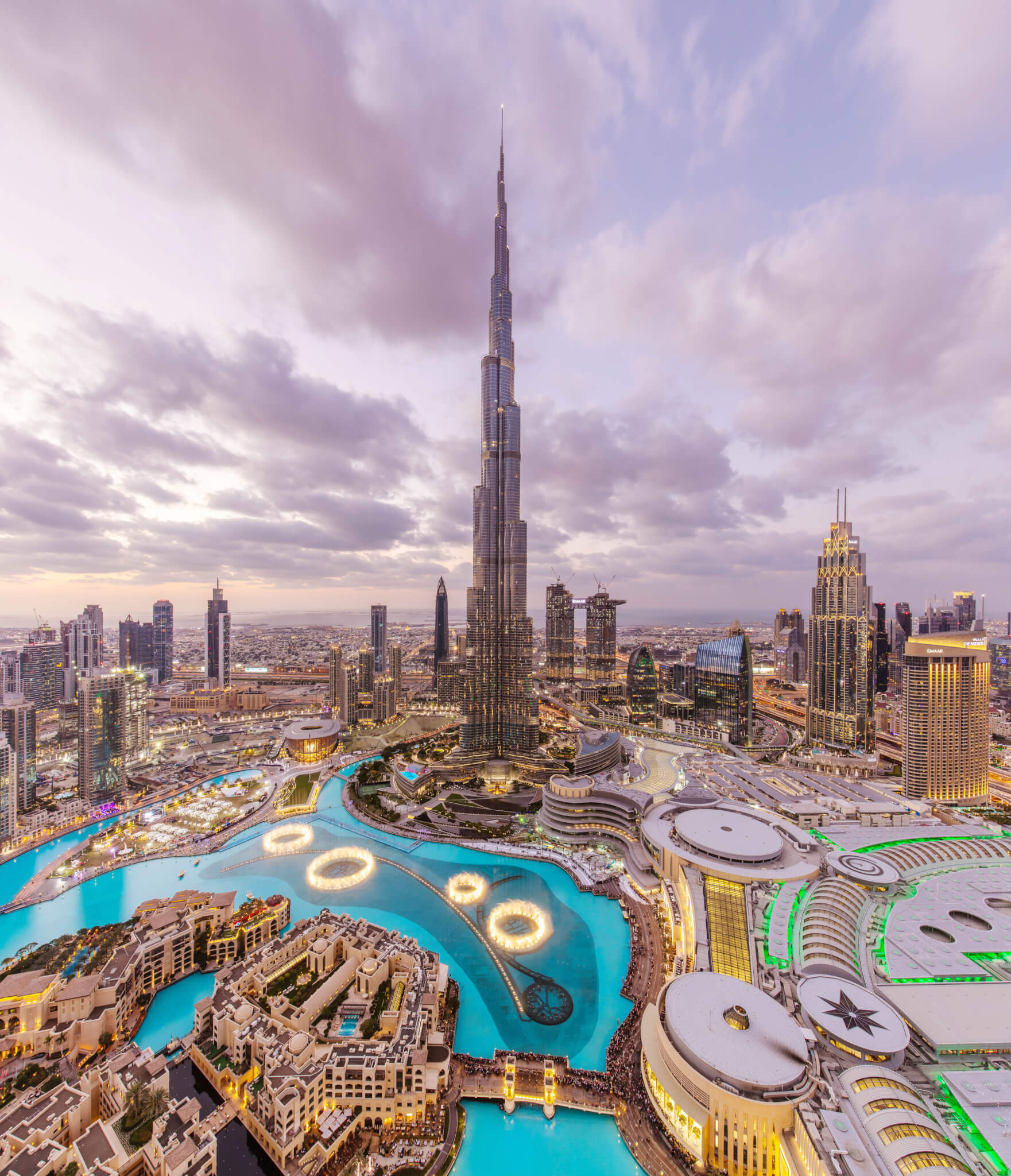 Welcome to The Dubai Mall 
The Dubai Mall is one of the largest malls in the world! Each year, millions of people visit this shopping emporium. You'll want to stay close by to this attraction since it spans more than a million square metres, so chances are you'll want to come back to make sure you explore it all. You can expect to shop well into the night and visit stores based on categories, occasions, and simply pure style.
The Dubai Mall has a handy app to help you plan your visit and navigate your way around the mall. Once you're there, you can cast your eyes on the Dubai Mall Waterfall, an art installation that drops down 24 metres from the ceiling. This eye-catching display features fibre glass figures diving down the waterfall, giving a nod to the historical pearl diving industry of the Emirate.
It's earned its rightful spot on the list of must-visit places in Dubai, and you'll get to explore it from any of the Rove hotels close to Dubai Mall. It's a destination for shopping, dining, and entertainment. In terms of shopping, you can look forward to over 1,200 stores and an entire "fashion avenue," the address to a collection of luxury fashion labels. There are also world-famous department stores like Galeries Lafayette and Bloomingdale's. 
Whether you're here to bag bargains, shop for unique pieces or add to your luxury collections, The Dubai Mall has it all. What's more, when you step outside, you'll be met by views of the iconic Dubai Fountain featuring dancing waterworks with views of the Burj Khalifa as a picture-perfect backdrop. You can walk to the Burj Khalifa from here to visit and make your way up to the tallest building in the world, where you'll see sprawling views of Dubai.
The Dubai Mall also houses a number of other attractions, including the Olympic-sized Dubai Ice Rink and the Dubai Aquarium and Underwater Zoo. People of all ages can spend hours enjoying any of these destinations. When hunger strikes, there are many dining spots within The Dubai Mall serving up flavourful meals from around the world. There's everything from delicacies and snacks to quick meals and fine dining experiences. 
If you'd like to stay around the corner from The Dubai Mall, check-in at Rove Downtown, one of the hotels close to Dubai Mall. You can also spot our hotel as one of the featured hotels on The Dubai Mall website for those that want to stay close by.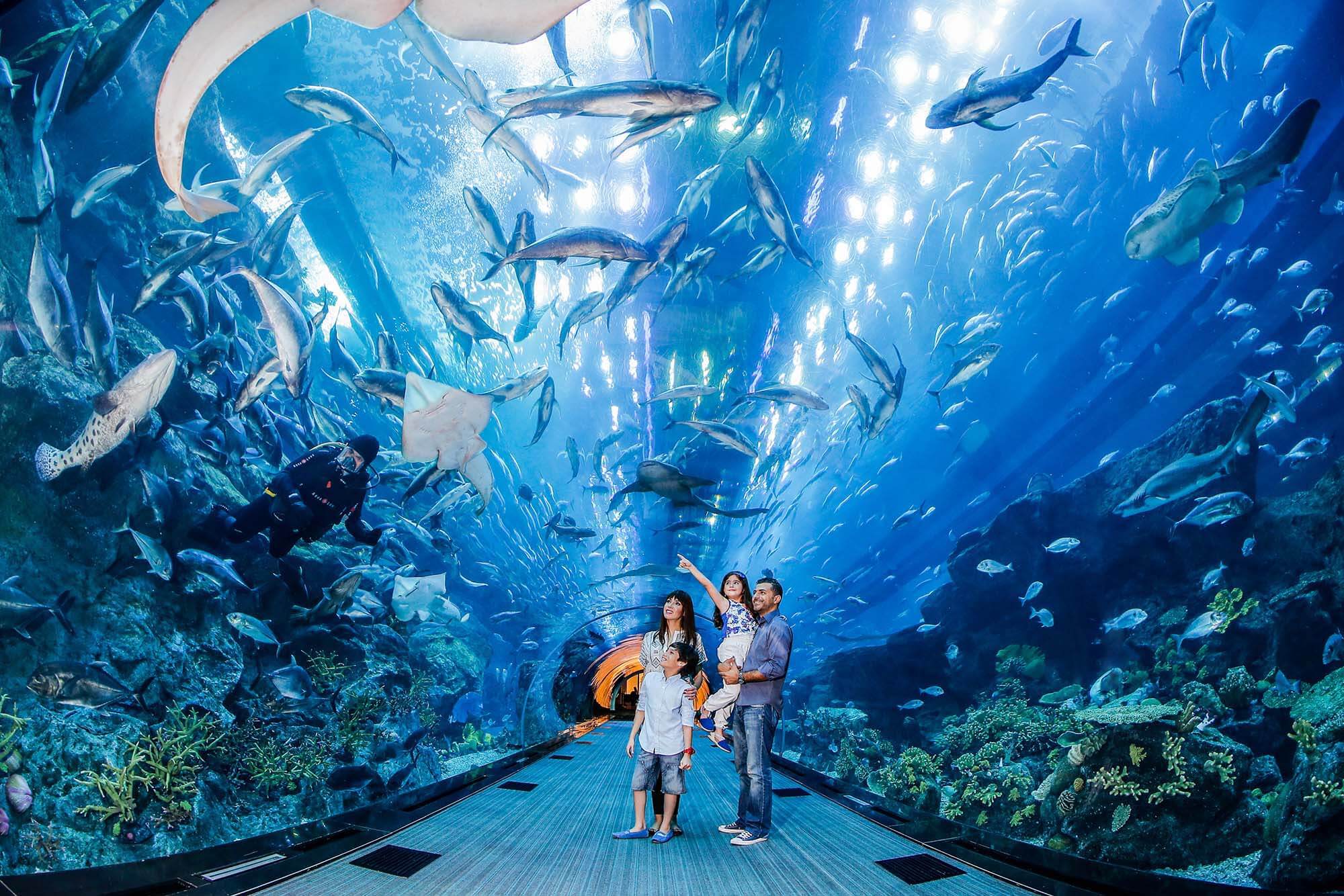 Rove Downtown
Guests staying at Rove Downtown are just a 5-minute walk away from The Dubai Mall. It puts you in the midst of all the action and is the perfect gateway to exploring the city's icons. We offer comfortable rooms at affordable rates that are perfect for solo travellers and families alike. 
Rove Downtown has skyscraper views that are sure to entice you to explore Dubai, including views of the Burj Khalifa from your room! Our hotel features a rooftop pool where you can lounge and soak up the sunshine, plus a 24-hour gym for fitness lovers. You can start your day with a freshly cooked breakfast from our TGI Fridays restaurant and round off the night with a trip to the famed Dubai Opera House.
The Rove Downtown, best hotel in downtown is your answer to a hotel close to The Dubai Mall. Book your stay with us and get ready to shop 'til you drop! 
Happy Roving!