The all-new Dubai Exhibition Centre (DEC) is strategically located in what will be the new District 2020 neighbourhood! Rovers looking for hotels near Dubai Exhibition Centre are in for a treat, with the Rove Expo 2020 hotel being the closest accommodation to the DEC. Get ready to learn more about what you can expect from the Dubai Exhibition Centre while staying at the Rove Expo 2020 hotel!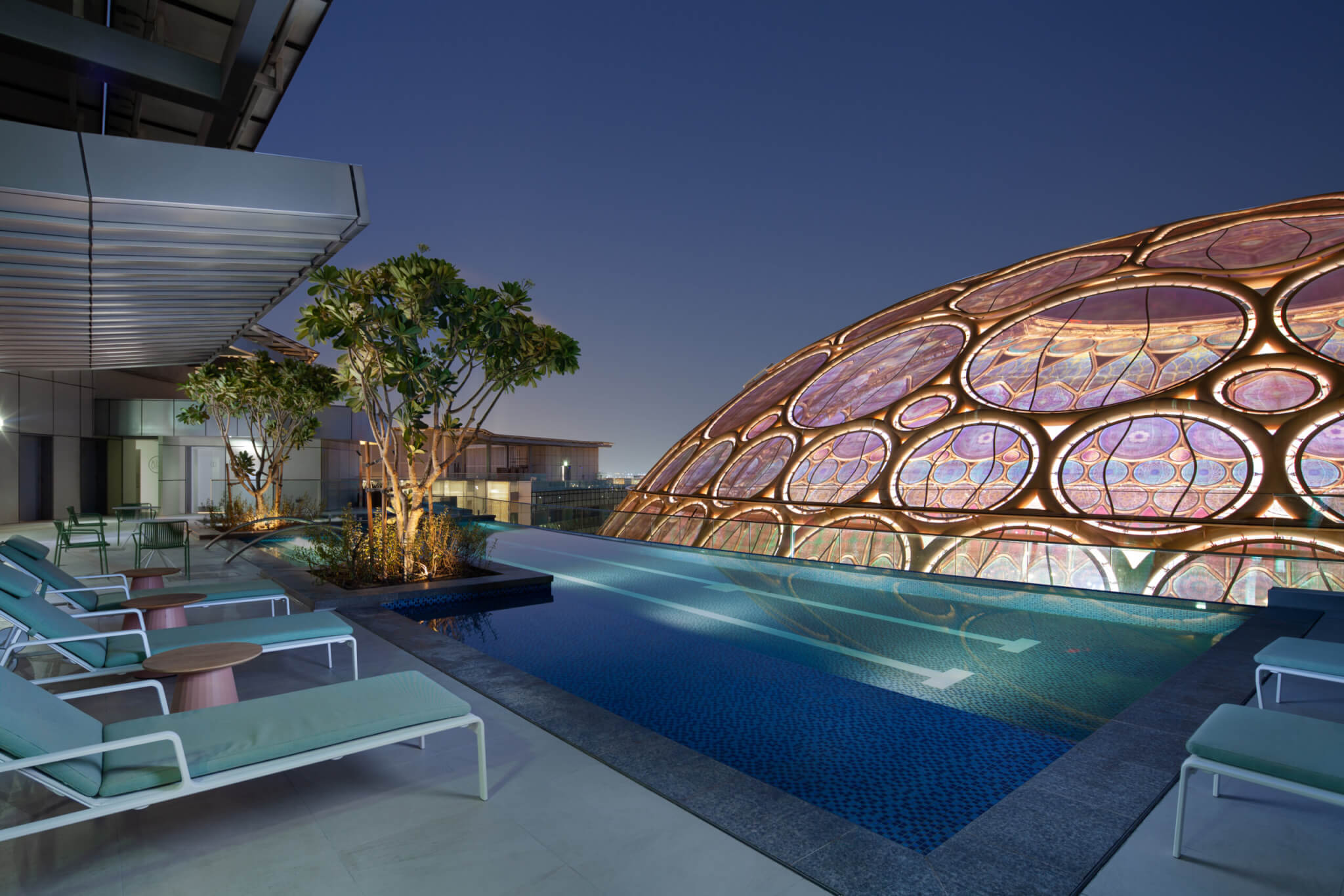 About the Dubai Exhibition Centre (DEC)
The state-of-the-art Dubai Exhibition Centre is the biggest venue at the current Expo 2020 Dubai setting that will become the human-centric District 2020 community and lifestyle space. Spanning a total of 45,000 square metres, the DEC comprises two sizeable complexes that are set to house lavish events, conferences, product launches, meetings and more.
The DEC North Complex features 5 halls that can accommodate from 200 to 11,000 guests at any given time, with the 14-metre-high ceilings and floor space adding a spacious element to the environment. The DEC's larger South Complex boasts 10-metre-high ceilings and consists of 9 halls that can host from 300 to 20,000 guests at a time. The North Complex takes up 17,000 square metres of the exhibition centre's space, whereas the South Complex occupies 22,000 square metres.
Rovers who visit the city and the multipurpose Dubai Exhibition Centre can look forward to staying with us, as we are the closest of the hotels near Dubai Exhibition Centre. Our trendy hotel has been fully kitted with all the facilities you may need during your business trip!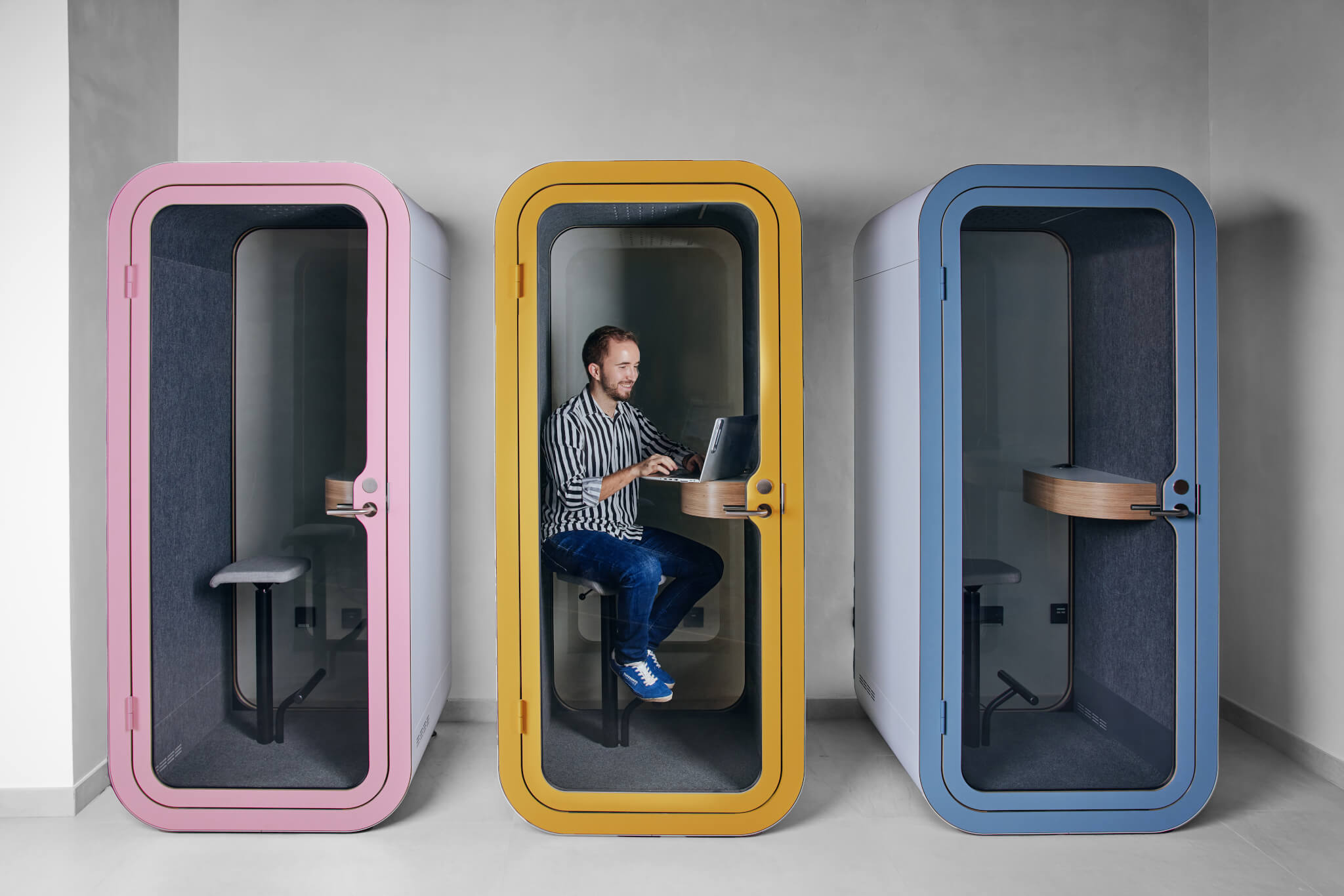 What to expect from Rove Expo 2020
Being within close proximity to the Dubai Exhibition Centre will ensure that you can enjoy the added convenience of travelling to and from events without being stuck in traffic jams or having to leave extra early to beat the daily rush of the city. Staying right at the heart of the coming District 2020 community also means that you'll get to enjoy easy commutes when you opt to travel via the Dubai metro Route 2020 station, with all the city's best restaurants and general hospitality attractions being just 15 minutes away.
Take your pick from our king, twin and accessible Rover Rooms that guarantee comfort and luxury during your business stay. Stock up your mini-fridge with your favourite midnight stacks or a couple of cold ones, catch up on business calls using our high-speed WiFi, or simply relax and enjoy your favourite tv shows on your Smart TV.
The Rove Expo 2020 hotel also features a 24-hour gym for added convenience if you're looking to stay fit while you visit, plus an outdoor rooftop swimming pool and sundeck that's ideal for cooling down in the sweltering Dubai heat.
The Daily restaurant is where you can tuck into mouth-watering international cuisine, whether it's breakfast, lunch or dinner – no need to leave your hotel if you're strapped for time! Kickstart your day with a steaming cup of our Arabica coffee for the ultimate caffeine fix, and enjoy some leisure time in our games area after a long day of seminars and meetings.
We've got you covered for your entire stay, with a friendly Rovester nearby to ensure your time with us is always a pleasant one!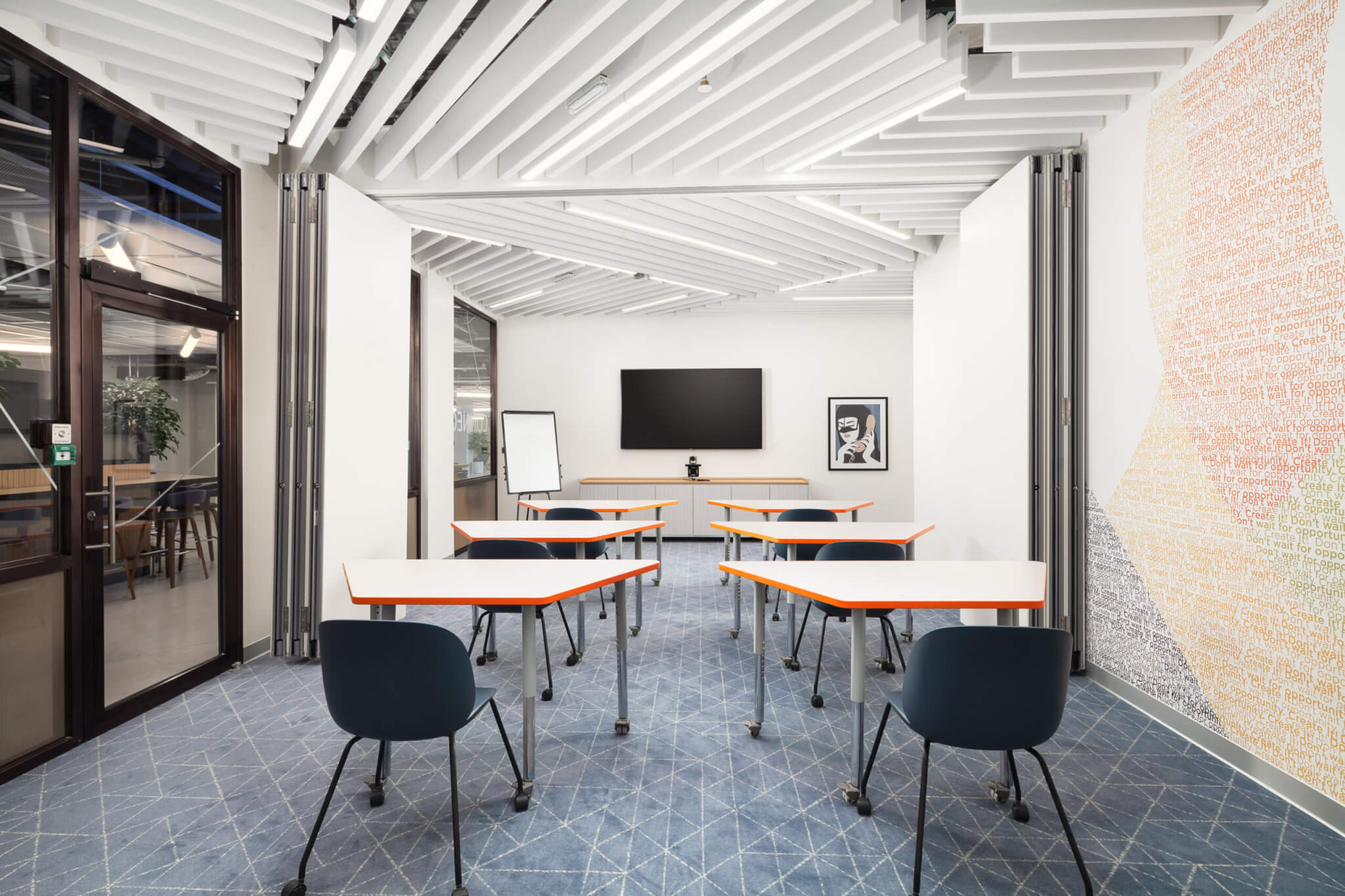 Attractions to visit near the Dubai Exhibition Centre
Who said a business trip can't include some time for leisure and adventure? Here are some exciting things to do and see close by:
District 2020: While the world-renowned Expo 2020 Dubai may be over, the site remains the District 2020 smart and sustainable city of the future. Many of the EXPO's iconic pavilions can still be admired by Rovers who visit District 2020, with this modern-day community inviting travellers to discover its cutting-edge technology and attractions that include the new Dubai Exhibition Centre.

Dubai Parks and Resorts: Visit the Middle East's largest integrated amusement park where you can enjoy thrilling themed rides and attractions spanning LEGO, Hollywood and Bollywood blockbuster movies, and water park adventure. Dubai Parks and Resorts features a LEGOLAND Water Park, LEGOLAND Dubai, Bollywood Parks, and MOTIONGATE Dubai.

The Dubai Marina & JBR Beach: Discover the palm-fringed waterfront that is the Dubai Marina, where sky-high dining, art and leisure experiences await. The JBR Beach is also within close distance of the marina and is one of Dubai's most popular beaches where you can tan, enjoy water sports activities and more. You can stay at one of the prime hotels in Dubai Marina which is near to the JBR beach.

The Palm Jumeirah: an icon in Dubai, the Palm Jumeirah is a man-made archipelago of islands where the world's largest water park, Michelin-star restaurants, a vibrant boardwalk along the shores, and the world's biggest water fountain can be found, among other highlights.
The Dubai Exhibition Centre is where thousands of influential companies and personalities can get together for conferences, seminars and other exciting events. Rove Expo 2020 is the perfect accommodation option as the closest of the hotels near Dubai Exhibition Centre.
Book your stay at Rove Expo 2020 – we can't wait to welcome you to the bustling new hub of Dubai!