Set your sights on a lust-worthy area in Dubai. With so much to experience, it's no wonder guests are looking to extend their stay. Our Rove hotels in Dubai Marina makes that possible. We've got a long stay package that has everything you'll need for you to call this dreamy destination home.
It's time to switch things up. Come and experience Dubai as more than a fleeting visitor. Book your Rover room as a home base for the next while and enjoy special rates and lots of benefits when booking 30 nights or more. You'll have easy access to transport, putting you in touch with all that the city has to offer so you won't miss a thing.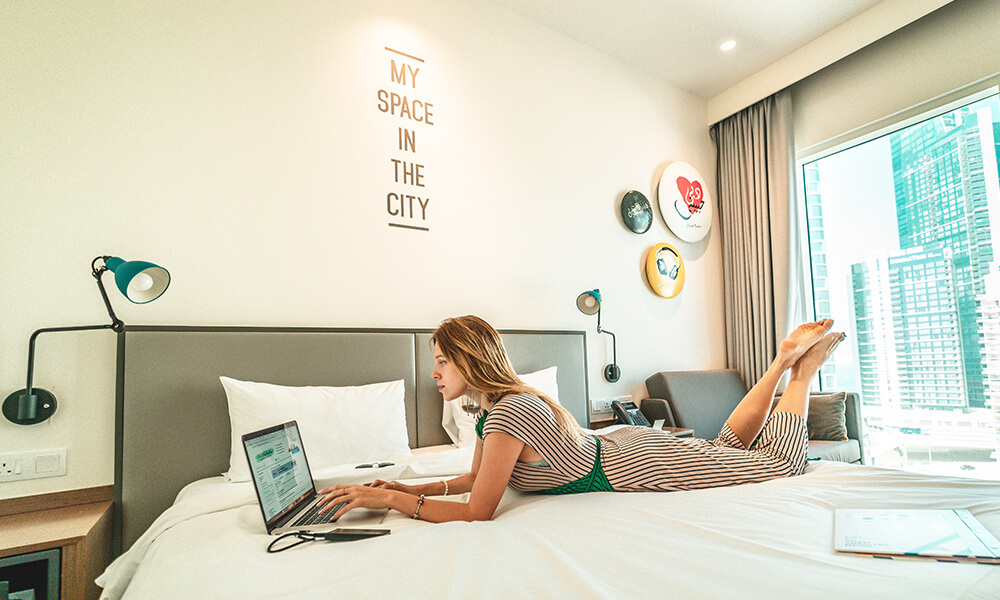 Dubai Marina is home to landscaped walkways lined with palm trees leading to yachts along the Persian Gulf. It is a super-exclusive area and a true example of living luxe in Dubai. Visitors love the beckoning beach by day and the scintillating skyline by night.
Picture yourself waking up to the famous Jumeirah Beach Residence on your doorstep, where sun-soaked days await you. You'll get to discover all that Palm Jumeirah has to offer from gourmet dining to all sorts of leisure attractions. 
You can see the Dubai Marina from above by skydiving down, experience the mega shopping Dubai is famed for, ride camels and the world's largest Ferris wheel. Water babies will love the waterparks and ocean tides. Then there's the Promenade, a destination in and of itself, where you can marvel at the views at leisure – or at a pace if you're there to exercise.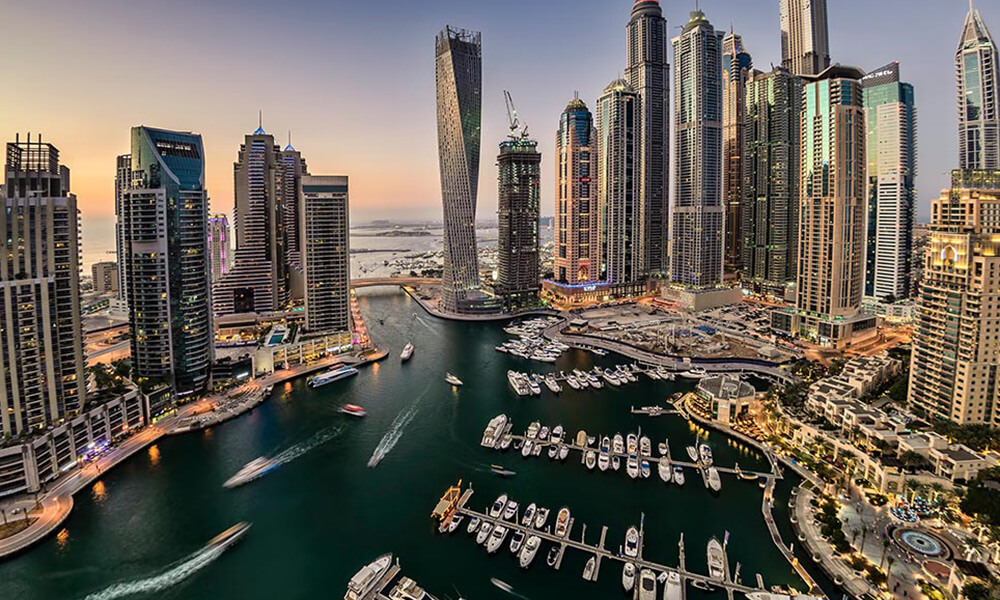 There are a plethora of dining options around this part of the neighborhood, whether you opt for a full-on upscale affair during your stay at Pier 7, or sample a number of cuisines from around the world at the Pointe. 
Your stay will include all of the perks of hotel living for that much longer. Take a dip at the pool whenever the time calls for it, and work out at the gym at any time of the day or night. It's an inclusive offer, meaning internet and utility costs are included, and you'll have your room serviced too.
Stay connected with high speed internet and a smart TV in your room, plus a mini-fridge to keep your food and snacks chilled. Our Rover rooms come with your choice of a city or Marina view. We provide you with comfort, convenience, and sustainable design. 
Our Rovers can find all sorts of fun without leaving our hotel in Dubai Marina, from a foosball table to table tennis and arcade games. When it's time to get out and about, you can borrow a bike and pedal to the palms or take a walk to reach the beach in minutes.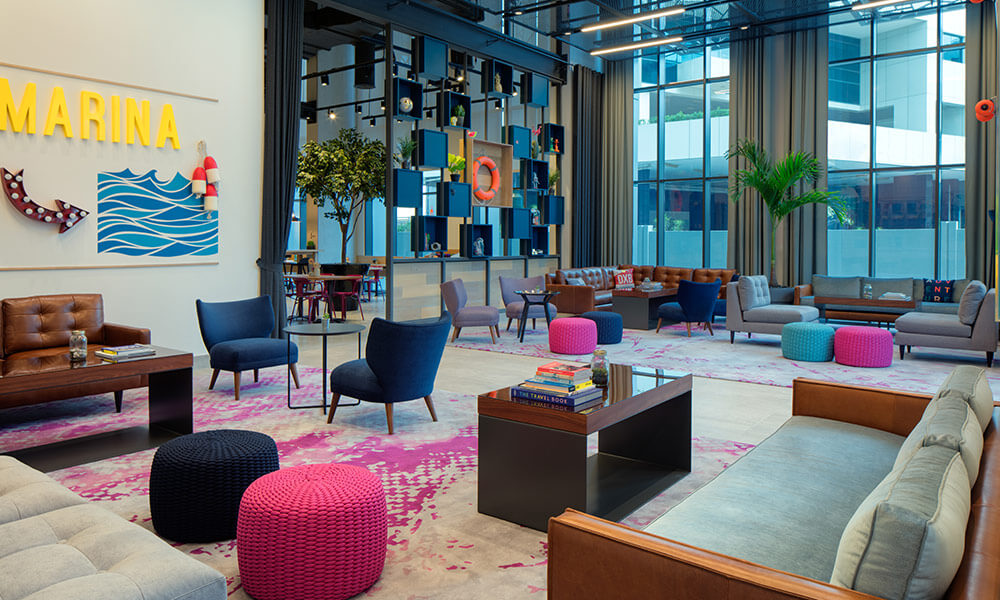 When you're with us for a while, you'll need to get some laundry done. Long stay Rovers will enjoy 50% off the self-service laundromat and on-demand laundry services.

During your stay, you'll need to replenish your body with food and drinks. You'll get a 30% discount at our on-site restaurant, The Daily.

For those whose long-term stay includes working, there is the benefit of 20% off on a Letswork membership discount, so you can join a community of co-working spaces in Dubai.
Book your monthly stay at Rove hotel in Dubai Marina. Check out the latest monthly rates here.

You can also book a long term stay at any of our other 6 locations in Dubai. Rates vary per hotel, beginning at AED2,999 per month.