The Museum of the Future has officially opened its doors, offering Rovers a one-way ticket to experiencing the future of climate change and ecology, spirituality, space travel, living and wellness. As a self-proclaimed "beacon of hope," it's a home of prolific imagination with a commitment to a sustainable future for all, inspiring people to mould the next chapter of humanity. Lush green gardens surround its surreal architecture, with rich flora collected from across the UAE calling this location its new home.
Rove has a number of hotels in close proximity to this new attraction in Dubai. Here's more on what Rovers can look forward to experiencing when visiting the awe-inspiring Museum of the Future!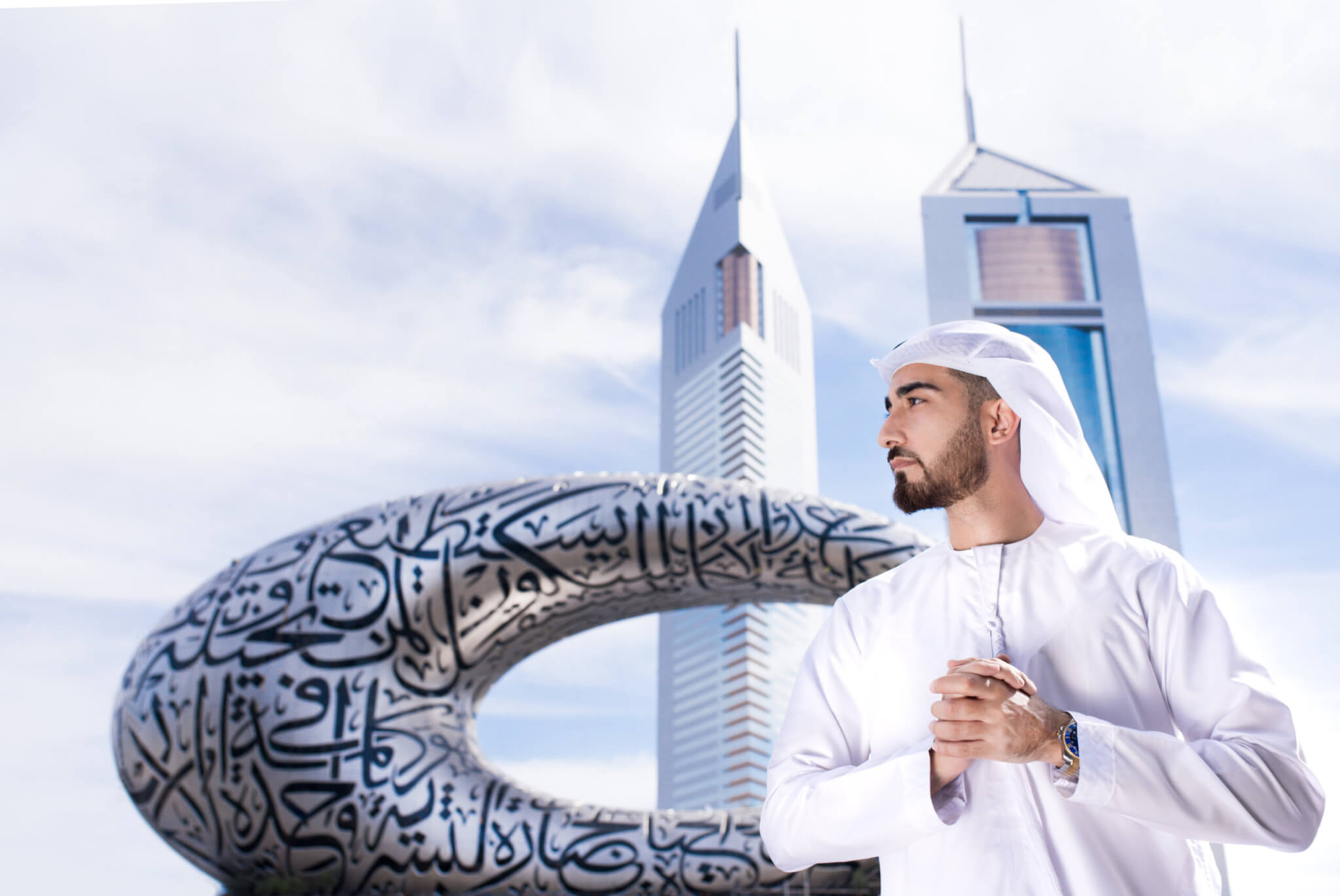 An architectural ode to poetry, the future, earth and humanity
The Museum of the Future is a dramatic showcase of modern architecture and innovation, cleverly contrasting the past and the future through advanced technology and traditional artwork. Beautifully engraved on its exterior is the Arabic poetry of His Highness Sheikh Mohammed Bin Rashid Al Maktoum in the calligraphy of Mattar bin Lahej.
Moving away from the modern-day skyscrapers and high-rise towers, the Museum of the Future takes on a futuristic form that doubles up as a symbol of humanity in its circular shape, earth as the green platform it perches itself on, and the unknown future represented by the void in its centre. The structure itself comprises 1,024 pieces and is made out of stainless steel, with its mighty stature taking up a total surface area of 17,600 square metres while standing 77 metres tall. All in all, it humbly demands the attention of Rovers, whether up close or from a distance.
Through the looking glass
While conventional museums showcase protected ancient artefacts and cultural and historical pieces, this is no such museum. Instead, this is a gateway to a future world that invites you to connect and immerse yourself while exploring its realms. Here's what to expect:
Advanced technology
Undoubtedly, the future is technology, and with it comes the power to completely transform the way we live. Rovers, get ready to experience "near-future" technologies created by some of the biggest innovators of our time. Immerse yourself in the ever-changing exhibition of explorative technologies designed to redefine a changing world. "Tomorrow Today" is an ambitious showcase that explores how corporations, researchers and designers choose to respond to the challenges of our world today.
Travel to the year 2071
Gear up for a sensory museum experience that teleports you to an imagined future in the year 2071. Rovers will have all their senses engaged as they come into contact with creatively imagined concepts that could shape our future.
Here's what the journey entails:
Step into a space station and discover how the moon could be earth's next renewable energy source while connecting with new explorers and pioneers who live and work there.

Traverse a digital Amazon rainforest and witness how hundreds of species interact with one another.

Explore a DNA library of life where thousands of species are housed, inviting you to gather, discover and play your part in nature, and repair the damages of climate change while marvelling at new species.

Unplug yourself from the digital world and connect with your mind, body and soul in a spa-like sanctuary.

Finally, discover the healing effects of water, movement and meditation while imagining what the future could be like.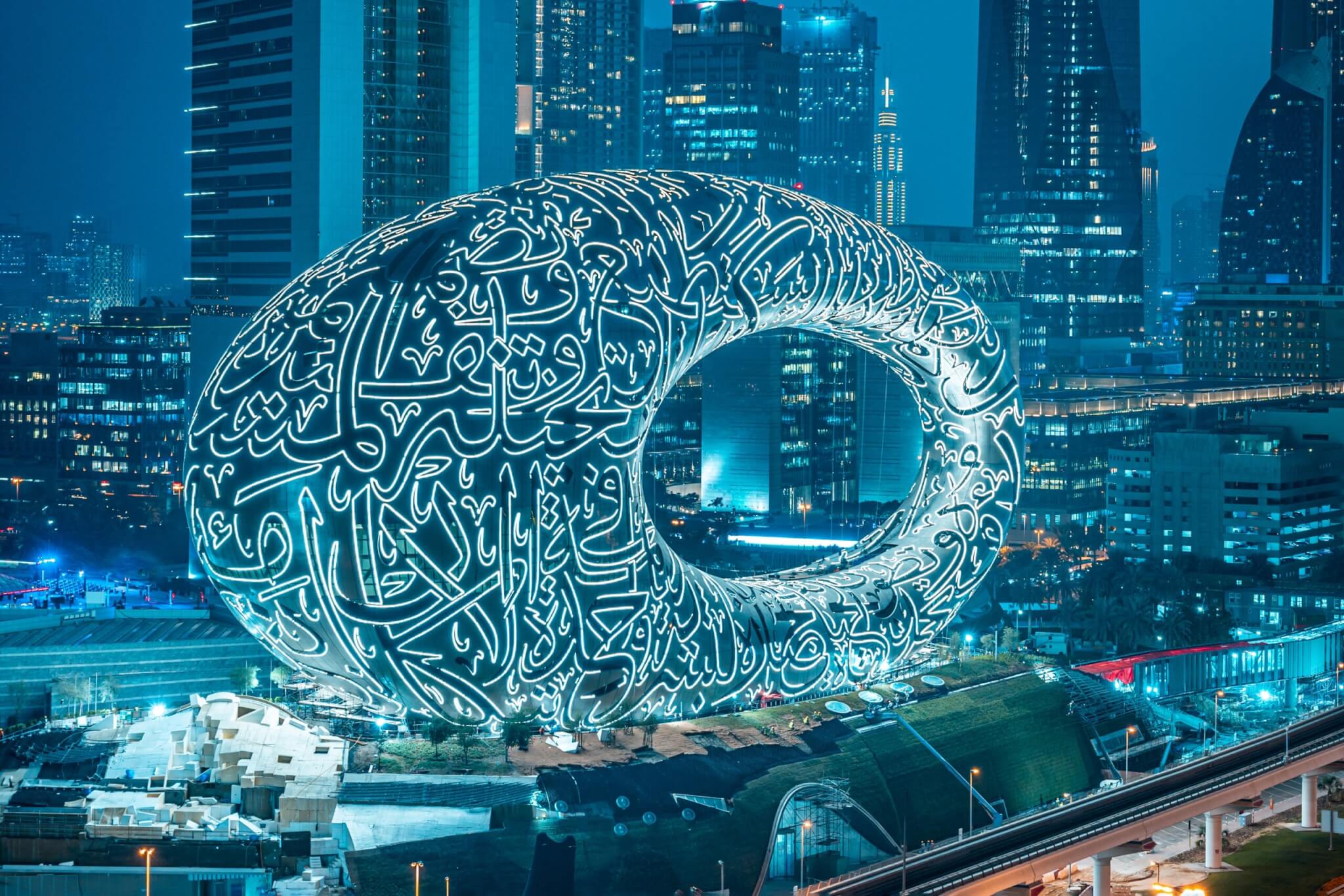 A fantasy world for children
Paying homage to the next generation of innovators, Future Heroes is a dedicated place for children to explore, play, and discover future-proof talents and skills that will shape their new world. Encompassing three main experiences, it offers exhibitions that include Imagine, Design and Build. Here is where little Rovers can enjoy activities for learning and play while being encouraged to collaborate, be creative and communicate.
Visitors can enjoy game-like experiences that are inspired by yet move away from the concept of screen time, nurturing critical thinking skills and building confidence. Badges are awarded for making positive contributions and can be collected by children between visits. Future Heroes is the ultimate space for little ones to enjoy free play and focused play alike, with the expert guides taking children on "urgent missions" that teach them to overcome obstacles in a short period of time.
Illustrious gardens with native species from across the UAE
Surrounding the Museum of the Future's remarkable facade is a uniquely curated green space that houses 100 varying species of flora hand-picked from across the UAE. It is also, arguably, one of the most photographed buildings aside from the mighty Burj Khalifa, with passersby always eager to snap a selfie! From plants to trees, the gardens are a direct representation of the natural diversity and ecology of the region, while also supporting the bird and insect population. 
Some of the native flora species include ghaf, acacia, palm and sidr trees that are already accustomed to the local climate conditions of the region. An automated smart irrigation system has been installed that simultaneously supports bee and bird populations. The museum's steep slope enables rapid water run-off, mitigating the need for flood irrigation, with recycling systems and water collection reducing water wastage.
The Museum of the Future is a whirlwind of innovation, sustainability and exploration. Ready to explore Dubai's latest mind-blowing attraction? Book your stay at Rove Trade Centre or our other hotels which offer convenient and easy access to the Museum and get ready to step into the future!