Sheikh Zayed Road is Dubai's most well-known highway, connecting one side of the city to the other, and beyond! This is the UAE's longest road and the route that'll have you reaching the rest of the seven Emirates. As an important transport route, it's no wonder people look for hotels Sheikh Zayed Road. 
Rove Hotels Sheikh Zayed Road
So, what does it mean to stay on this famous highway? You'll be in the midst of skyscrapers galore. This is a sight to be seen both during the day and night when it is lit up to add to the sense of wonderment. This stretch of Sheikh Zayed Road is home to various community sub-cultures and offers access to a range of luxury amenities and entertainment close by.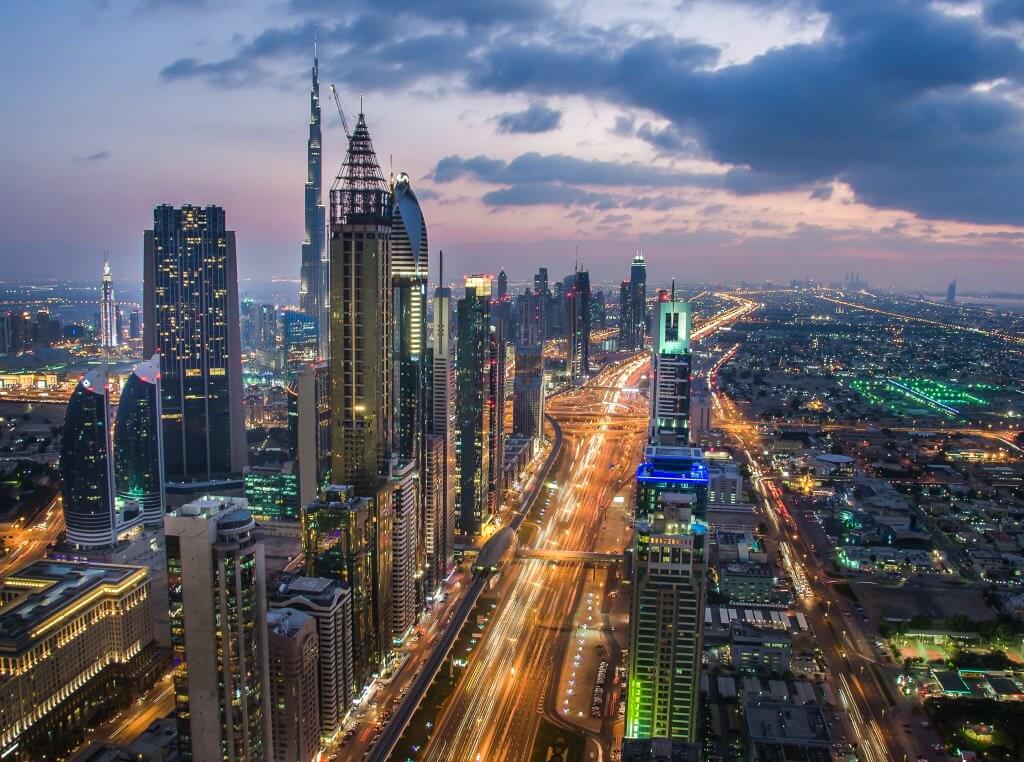 Stay at Rove Trade Centre
When you're staying at a hotel along Sheikh Zayed Road, you can get to all of Dubai's business hubs with ease. The Emirates Towers and Dubai World Trade Centre (DWTC) are close by for travellers with business meetings or conferences lined up. Staying within close proximity to this mega-highway also puts you within range of a number of other inner-city landmarks. 
If you're in Dubai on business, Rove Trade Centre is your prime location! It's situated just mere footsteps away from the DWTC in an area known for its tech and financial hubs. Rove Hotels is equipped to meet all the demands of working professionals on the go, with dedicated working spaces and the comfy retreat of a Rover Room for when unplugging and unwinding are on the menu. 
Check-in at Rove City Walk
Sheikh Zayed Road is lined with high-rise buildings for residents and tourists alike. With 9 Rove Hotels situated across Dubai, you can enjoy many locations without being too far from Sheikh Zayed Road, but if you'd like to get as close to the action as possible, Rove City Walk is a top selection. 
Rove City Walk is your gateway to a European-style escapade in Dubai. City Walk is a contemporary space where retail meets entertainment, perfect for Rovers who enjoy a leisurely lifestyle. You can tuck into delicious meals, shop in peace, and rock out at events hosted at the world-renowned Coca-Cola Arena. 
Since Sheikh Zayed Road is akin to an artery that leads you out of Dubai, it can also take you straight through the heart of the city. Guests can easily get to and from the famous Dubai Mall and set their sights on the Burj Khalifa without shopping bags getting in the way of their excursions, particularly when choosing to stay with us at Rove Downtown. 
While the primary benefit of staying in hotels Sheikh Zayed Road is that you'll be well-connected, it offers so much more than that. Since you're so close to one of the most important transport routes in Dubai, it is also a great choice for travellers venturing out of the city on a day trip to the likes of Abu Dhabi or for some fun in the desert. 
That being said, there are ample opportunities when you choose to stay in hotels Sheikh Zayed Road itself. This sought-after spot is loved for its close proximity to various locations, ranging from restaurants, spas and nightlife to the city's best attractions and leisure spots. 
Your Rover room at Rove Downtown
At Rove Downtown, finest hotel in downtown, you can look forward to a pool with a view and a bustling part of the city to call home during your trip. This must-visit spot is revered by many for being conveniently situated nearby some of the city's biggest highlight attractions and spots to unwind in style. If you want to wake up to views of the towering Burj Khalifa, this one is for you. 
Malls nearby include the famous Dubai Mall with the Dubai Fountain, as well as Times Square Centre, Oasis Mall, and the Mall of the Emirates. These shopping hotspots boast so much more than an exceptional variety of retail outlets, offering key attractions for entertainment, like Ski Dubai and VR Park. If you'd prefer to spend your time at the beach, head to Jumeirah Beach, JBR Beach, and Kite Beach, all of which are located within the surrounding area. 
Other points of interest along Sheikh Zayed Road include Zabeel Park for an immersion into nature, the Museum of the Future showcasing the best of what's to come, and the Dubai Garden Glow which is filled with captivating art installations. 
Are you ready to Rove? Book your stay at your favourite Rove Hotel, where the endless possibilities of Dubai's longest road await.