Rovers, the upcoming Expo is going to be nothing short of spectacular, so keep those eyes peeled for what you can look forward to as we hover the looking glass over which shows not to miss at Expo 2020 Dubai. Gear up for best-in-class performances from A-listers, exciting parades and street festivals, pop-up theatres and so much more, all the while enjoying close access as you stay at the exclusive hotel on site, the Rove Expo 2020.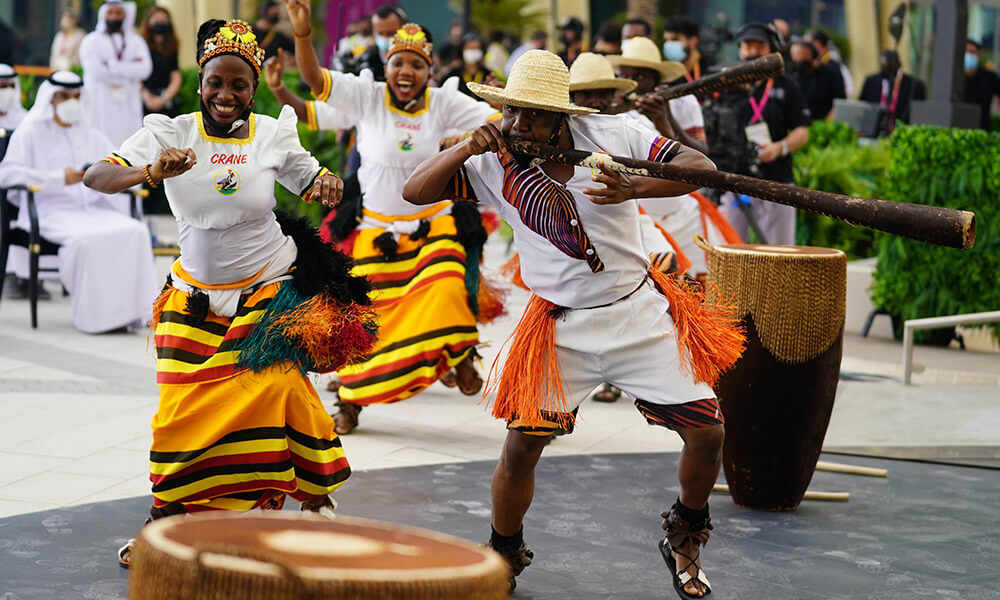 Expo 2020 Dubai's opening night is set for 1 October 2021, with shows on until 31 March 2022. As it looms around the corner, here's an idea of what you can expect at the world's greatest show.
Taking it to the streets
If you love a street performance, you're in for a treat. Expo 2020 Dubai will feature a host of street festivals, with performers bringing a pulsating energy and livening up crowds of people aged young and old. Additionally, you can enjoy the parades that will be making their way to the Expo, with these artists inviting crowds to witness their incredible dance and musical performances.
Stage shows and music concerts
Making our list of shows not to miss at Expo 2020 Dubai are the stage performances and music concerts that are set to take place. An exciting compilation of performances will be taking place right in Al Wasl Plaza, named the beating heart of the Expo due to its central location among the three districts of Sustainability, Mobility and Opportunity.
To learn more about which pavilions you can look forward to at the various districts at the Expo 2020 Dubai, read our blog here.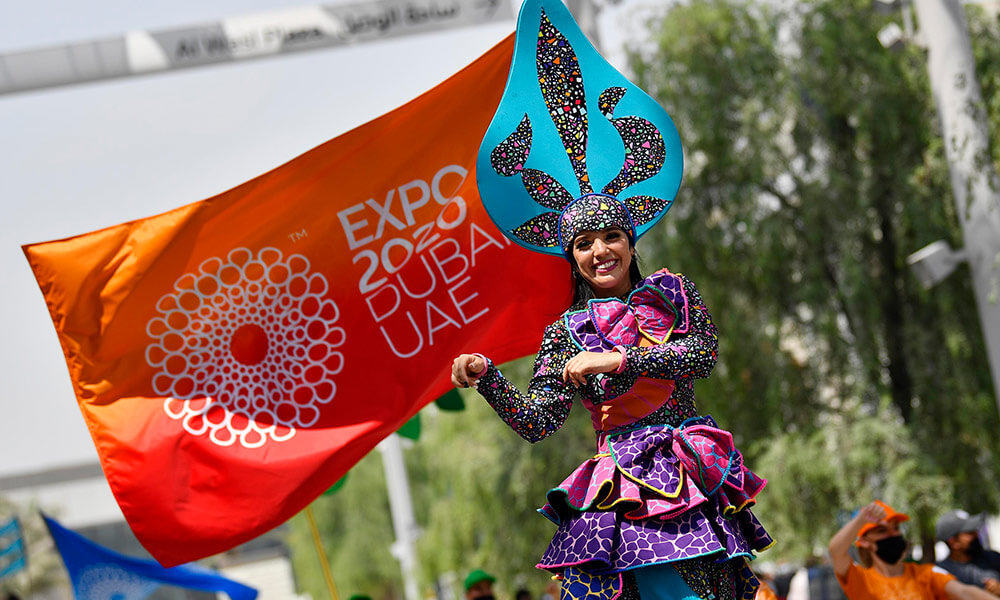 Eclectic performances, showcases and more at the Al Wasl Plaza
Shows not to miss at Expo 2020 Dubai include live performances by top local and international A-listers and artists, participating countries, and more. Some notable shows worth mentioning include the following:
Global Awakening:

the Al Wasl Plaza will awaken with the sounds of nature and the earth, audible from the plaza's gardens during the early morning hours. Taking place daily from 9am, enjoy an immersive stroll through the gardens as you soak up the tranquil surroundings and try to identify the sounds of nature's creatures during an immersive experience.

Expo Young Stars:

UAE's school students will gather to share their unique experiences with the world, told through song and dance. The showcase of talents will be personally choreographed, written and performed by the school students as the Expo's Young Stars. Enjoy their exhibits from Sundays to Thursdays at 11:15am, 12:15pm, and

13:15pm.
Awakening of Al Wasl:

Al Wasl will welcome dusk with dancing images across its incredibly sized dome as it tells the story of man. Witness the tales of the Arab region, man's progression towards advanced technology, the natural world, and the universe as a whole. Marvel at this artistic exhibition daily as the sun sets.

Music in the Gardens:

the serene gardens of the plaza will come to life with incredible performances from local and international stars. Listen to various musical genres live, ranging from orchestral styles to unique compilations of various genres woven together. Navigate to the gardens at 3pm daily and tune in!
Celebrities who have performed at previous Expo events and assisted in commercial advertisements include the likes of American singer Mariah Carey, Emirati sensation Hussain Al Jassmi, South Korean boy band Stray Kids, choreographer, dancer, singer, director and actress Parris Goebel from New Zealand, and American rapper will.i.am.
The Boy and the Horse:

this 15-minute short film is a tribute to Sheikh Mohammed Bin Rashid Al Maktoum, the Vice President and Prime Minister of the UAE, and Ruler of Dubai. Happening daily at 10pm, witness the journey of Dubai through time into the vibrant metropolis it is today, with the film acknowledging his inspirational character and motivating others to believe in themselves.

National and Honour Day Ceremonies and Cultural Performances:

happening daily at 10:15am, a myriad of performances from the 192 participating countries is an opportunity for us all to celebrate the diversity of traditions and cultures from around the world. Countries will also be able to celebrate their leaders while educating visitors about what makes them unique.
Whatever your tastes and preferences in music, dance and performance arts, a whirlwind of exhibitions await at the Expo 2020 Dubai. From street festivals and UAE student showcases to country-specific performances and A-list highlights, it's going to be a blast and there is something to wow every unique individual.
Get your front-row seat to the upcoming event by opting to stay at the only hotel on site, the Rove Expo 2020 Hotel. Book your stay with us today, because we guarantee that you're in for the best time of your life!