Expo 2020 Dubai is a celebration of arts, geography, culture, technology, innovations and more, featuring more than 200 participants, including 191 countries. It's a showcase of human progress on an international level, and will open its doors to the world on 1 October 2021. Under the theme 'Connecting Minds, Creating the Future', more than 200 exciting pavilions will take centre stage at Expo 2020 Dubai. Take notes on the stunning pavilions to look forward to at Expo 2020 Dubai, with the Rove Expo 2020 Hotel conveniently situated right in the heart of the action!
A world-first for country pavilions
For the first time in World Expo history, every participating country will have its very own dedicated pavilion that demonstrates its unique cultural significance. With countries taking full advantage of the opportunity to showcase their very best innovations, including mobility and sustainability initiatives such as green energy and smart technology, the 191 Country Pavilions are going to be a sight to behold. Be sure to try out the array of food and beverages at the pavilions, with chefs from nations across the globe reimagining traditional dishes to excite your palate!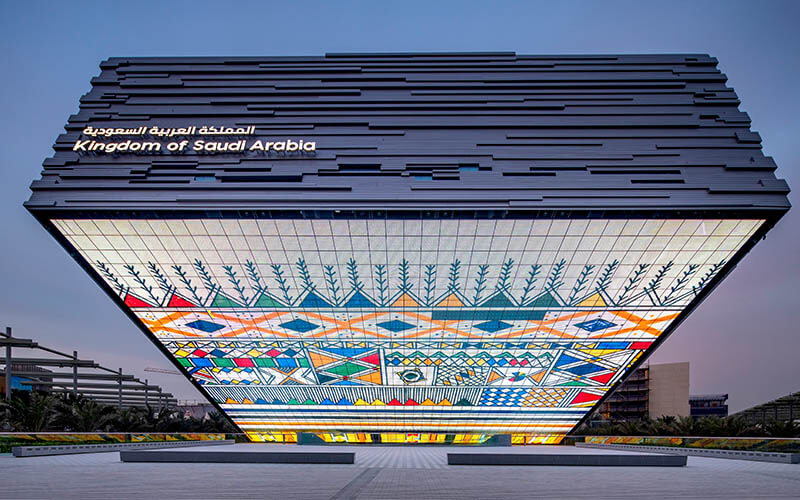 Partner Pavilions oozing innovation
A number of partners who have collaborated with Expo 2020 to help bring it to life will present their own pavilions that represent their world-class expertise and innovation. Check them out below:
DP World Pavilion
Yaghmour Architects designed the DP World Pavilion according to its theme, 'The Power of Flow', a descriptive story of energy and digital transformation through time. With four separate galleries dedicated to connectivity, mobility, opportunity and sustainability, the DP World Pavilion will feature four floors of dramatic installations, a massive digitised waterfall, and a sustainable education workshop called FlowLab.
Emirates Pavilion
Designed by architects at The Pulse Group, this unique pavilion is the epitome of the future of commercial aviation, set in the UAE's centennial year, 2071. Embrace the opportunity to learn about and engage with future technologies centred around aviation. You'll get to experience immersive 3D technology depicting future aircraft cabin interiors, experiment with futuristic robotic aircraft arms, learn about the advancements in engine propulsion and thrust, and more. Plus, you'll get the chance to design the ultimate aircraft through a combination of technologies with your own customised preferences! Be sure to add this one to your list of stunning pavilions to look forward to at Expo 2020 Dubai.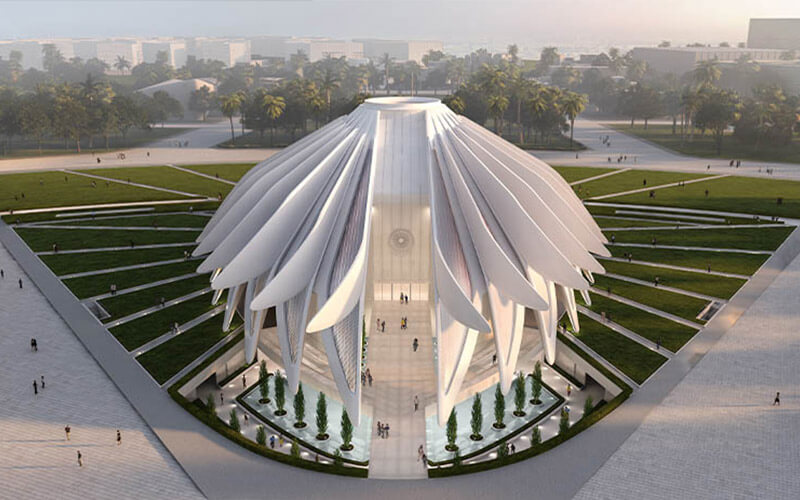 Organisation Pavilions addressing global challenges
Besides Partner Pavilions and Country Pavilions, Expo 2020 will also feature Organisation Pavilions exhibiting how organisations and civil society are working together to address international challenges faced in today's world. These include:
Gulf Cooperation Council Pavilion
The achievements of the GCC region will be highlighted at this spectacular pavilion. You can look forward to a host of authentic displays that articulate a unified vision in a future filled with promise. The GCC's unity and achievements will comprise the story of the union's founding, the Gulf's topography and the unity of the six GCC states. Upon entering this pavilion, you can expect a specially curated landscape area boasting a water centre and six different thread groups representing each member state. The anticipated knot pendulum is a particular sight to marvel at as you arrive at the centre of the pavilion, with 1,000 golden threads woven into a large pendulum as a symbolic representation of a unified Gulf.
Special Pavilions offering immersive experiences
Plenty of Special Pavilions await, beckoning you to discover thematic and immersive experiences. Look forward to exploring these Expo-owned pavilions merging opportunities that teach, excite and entertain:
The Good Place Pavilion by Expo Live
Rovers can behold a multisensory interactive experience as they explore various opportunities to engage with ordinary innovators bringing extraordinary ideas to life. This pavilion is a display of homage to renowned projects and community displays in a dynamic space that celebrates human interaction and sightseeing opportunities. Additionally, 100 Global Innovator portraits from Expo's global innovation and partnership programme Expo Live will be showcased across the site, telling the story of positive change through innovation and inviting you to find out more.
Mission Possible – The Opportunity Pavilion
Dedicated to unlocking the potential within people and their communities, this pavilion encourages activities aimed at creating a better future. With three key mentors placed at the forefront of Mission Possible, follow their journeys and learn how their small acts have left lasting impressions in their communities. The underlying purpose of the Opportunity Pavilion is to create a space where people of various cultures, languages and ages can connect and celebrate human experiences that are shared amongst all.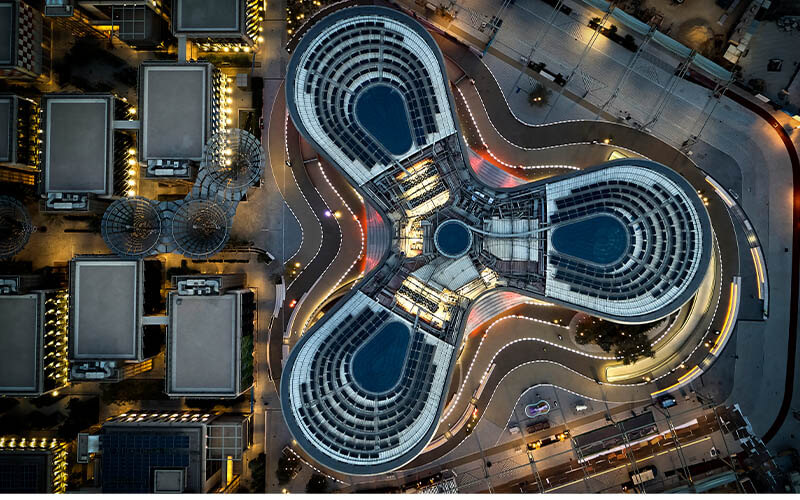 Alif – The Mobility Pavilion
The Mobility Pavilion connects the physical and digital worlds, offering visitors the chance to explore horizons where goods, information and ideas can be shared in faster ways than ever before. Marvel at the nine-metre-tall giants of mobility, explore the journey of the human race in an interconnected world that has been transformed by mobility, step into the future in a uniquely smart city created using artificial intelligence, and more.
Terra – The Sustainability Pavilion
The Sustainability Pavilion bids to create awareness of a more sustainable world by empowering visitors to make the choices that will make this possible. From inspiring visitors to fight climate change, to inviting you to witness the smart use of water and solar energy via its vast solar canopy and self-creation of water, and discover innovative projects on an international scale, the pavilion is a gateway to exploring a shared vision for the sustainable future of planet Earth.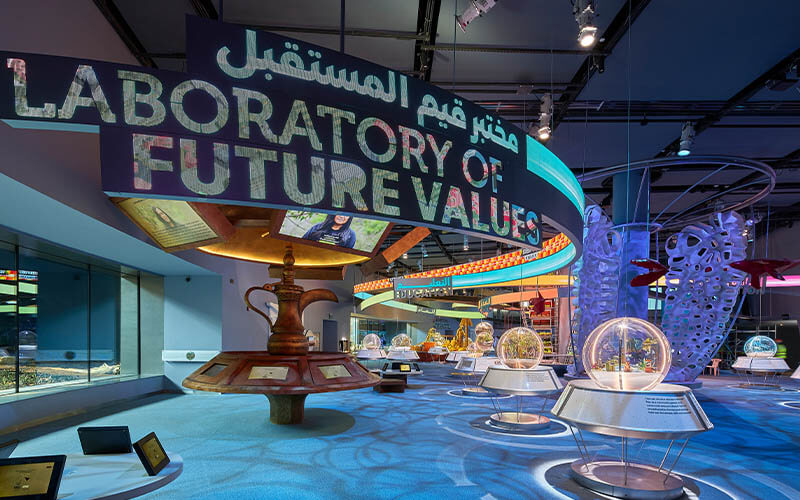 Rovers, get ready to embark on a truly immersive and educational experience as you venture through the various otherworldly pavilions that will be showcased at this year's World Expo. With so many stunning pavilions to look forward to at Expo 2020 Dubai, a shortage of entertainment, wander and exploration will certainly not be an issue! Check in at the only on-site hotel at Expo 2020 Dubai, the Rove Expo 2020, and make it your basecamp to explore the plethora of activities, sights and attractions that await. View the full list of pavilions here, and visit our website to book your front-row seat with a stay at the Rove Expo 2020 Hotel now.