Excitement is stirring in the air for the upcoming global football event, taking place between 21 November and 18 December in Qatar. With over a million visitors expected to attend, it promises to bring thrilling festivities to the shores of the Middle East. Choose Dubai as your home base, whether it's before the games begin, during the kickoff (no pun intended) or even after the winners are crowned. 
The First FIFA World Cup in the Middle East
Since this is an occasion that only comes around every few years, why not make the most of it? The Middle East is known for its warm hospitality, and this will certainly be a stand-out event among the many occasions hosted here. Get ready to make memories that will surely last a lifetime – what better place to do that than heeding the beckoning calls of Dubai?
Qatar is a relatively small country, with its 8 stadiums scattered around the capital and most populous city of Doha. Getting there from neighbouring countries can take under an hour by plane, meaning you can get a true sense of the region during your visit. People will be staying in hotels, on cruise liners, and even in traditional desert Bedouin tents.
The accommodation in Qatar is unavailable for booking at the moment to prevent price hikes and ensure that there will be available rooms for the media, officials, sponsors and football teams. If you'd like to get your accommodation sorted sooner, cast your eyes further afield to the likes of the UAE. Since many soccer fans want to enjoy the festivities to their fullest, there will be long-stay options available for fans.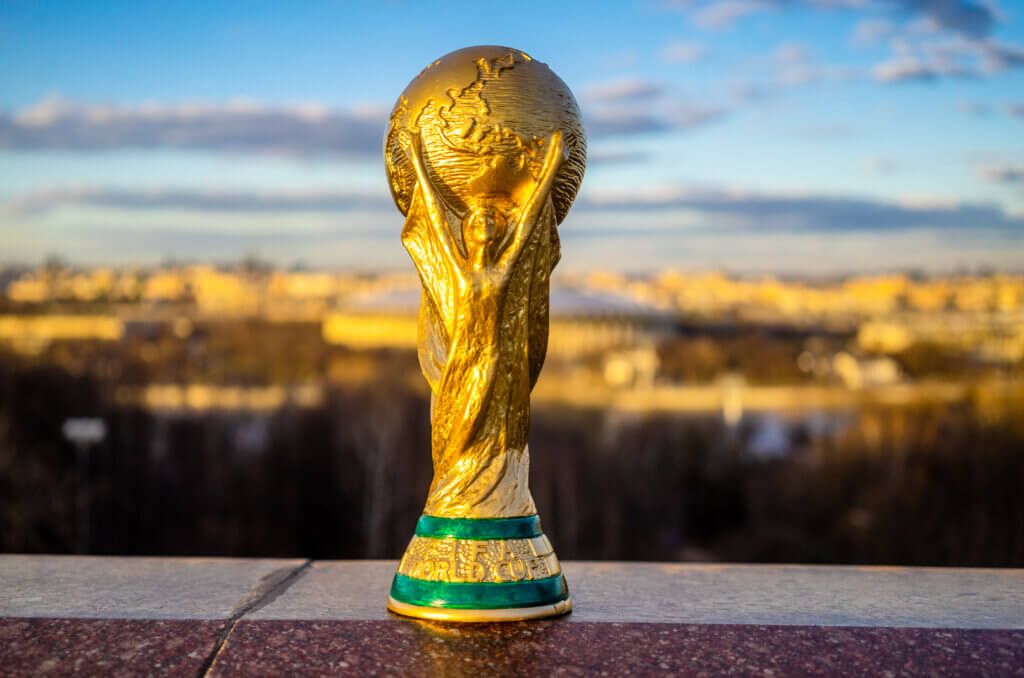 With only so many rooms in Qatar itself, staying "offside" in Dubai is a highly attractive option, not only because of its proximity to the soccer event but also because the city itself has so much to offer. Rove Hotels has over 3,000 rooms available across its 9 hotels. Our budget-friendly options mean you'll enjoy all the comforts and conveniences of a modern-day traveller, getting more bang for your buck with enough left to spare to make your trip truly extraordinary. 
When the first sales opened for the 2022 Qatar Cup, over 1.8 million ticket requests were generated. Whether the ticket requests are granted or not, the Middle Eastern region is expected to bring over a million people from around the world together, all for the love of football. 
Qatar has invested billions into readying itself to host the highly anticipated soccer festivities. With month-long fixtures taking place, visitors will have time to explore the wonders of the region during their visit. Even though it'll take place during the winter season, warm temperatures are expected, so be sure to prepare for that, and to keep your shoulders and knees covered. 
Stay in Dubai with Rove Hotels
Dubai has been dubbed a wonderland – and for good reason. There are many neighbourhoods you can stay in, whether you'd like to wake up to a sea or city view. The thrills of the city will be on your doorstep at either of Rove's many hotels in Dubai, whether you'd like to stay right next to the renowned Dubai Parks and Resorts at Rove At The Park, or wake up next to the Burj Khalifa at Rove Downtown.
Enjoy all the necessities, from a comfy bed to rest your head to an invigorating power rain shower. We have co-working spaces in case you need to work during your trip, as well as a gym that runs 24/7. Some of our hotels have pools and all have a restaurant (The Daily or Fridays) where you can refuel for the day ahead.
Whether you get tickets or not, there is plenty of excitement for the upcoming games, and you'll be able to watch the matches in the spirit of these festivities. Dubai awaits. Yalla ("let's go" in Arabic)!
Stay up to date with the latest details about the Football Cup Qatar 2022.