So, you're planning your next trip to Dubai and have everything ticked off your to-do list but still can't seem to find a hotel that ticks all the boxes? Rove City Centre is one of the best hotels near Dubai International Airport DXB. Located just 10 minutes away from the DXB, Rovers can enjoy easy travel from our hotel to their next international destination!
Rovers visiting Dubai on a business trip or to embark on their next travel adventure will fall in love with what Rove City Centre has to offer – here's why.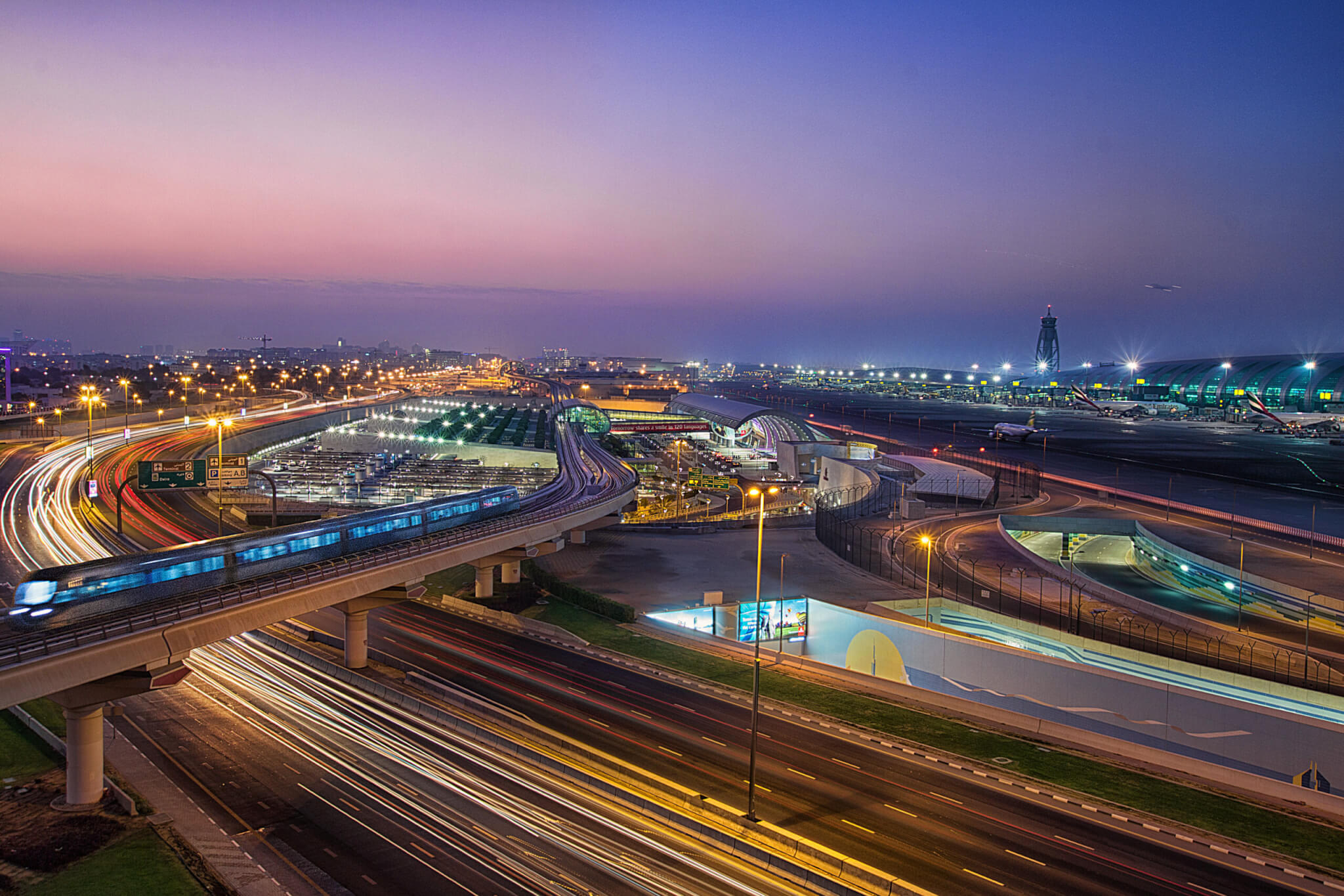 Rove Hotels near Dubai International Airport DXB
Rove City Centre is your top choice when on the hunt for a hotel that places you within close proximity to the UAE's bustling main airport. Our quirky hotel is just 10 minutes away from the DXB and is moments away from some of the city's highlight attractions. Ideally situated within the Deira district, Rovers will be able to easily immerse themselves in an awe-inspiring cultural trip while in Dubai.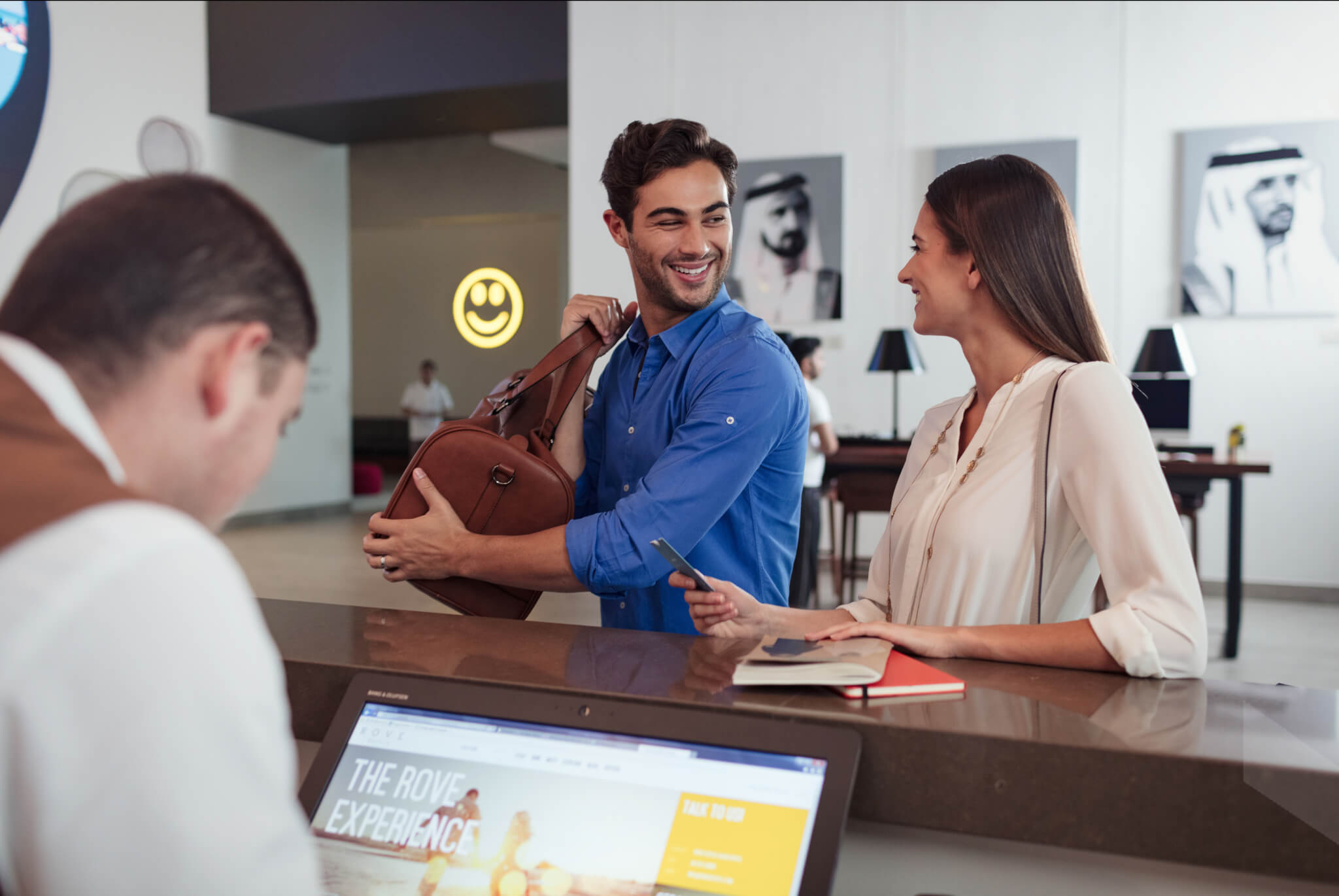 About Rove City Centre
Just 10 minutes away from the airport, Rove City Centre is your gateway to quirky accommodation as one of the most eclectic hotels near Dubai International Airport DXB. Your funky Rover Room is where you get to rest your head after a day of travels and enjoy a night's rest in your designer bed, stock up your in-room mini-fridge with all your favourite midnight snacks, document your travels online using our high-speed WiFi, or simply kick it back and enjoy some downtime with your go-to TV shows on the Smart TV.
Rove City Centre sports an outdoor temperature-controlled swimming pool and sundeck for cooling down in the sweltering Dubai heat. Craving a workout? Head on over to our 24-hour gym and break a sweat! Stay charged with our universal USB and electric wall sockets, look fresh for a day of travels with clean clothing when using our 24-hour self-service laundromat, and grab all your essentials at our boutique convenience store on-site. Just 500m from Deira City Centre Station is where the closest metro station can be found to ensure you can navigate the city with ease.
Our hotel also features luggage lockers for use when you're ready to check out but still want to traverse the city before you catch your next flight. A friendly Rovester is also available at any time you require some extra tender love and care – we're here to make sure you have the most memorable time while staying with us!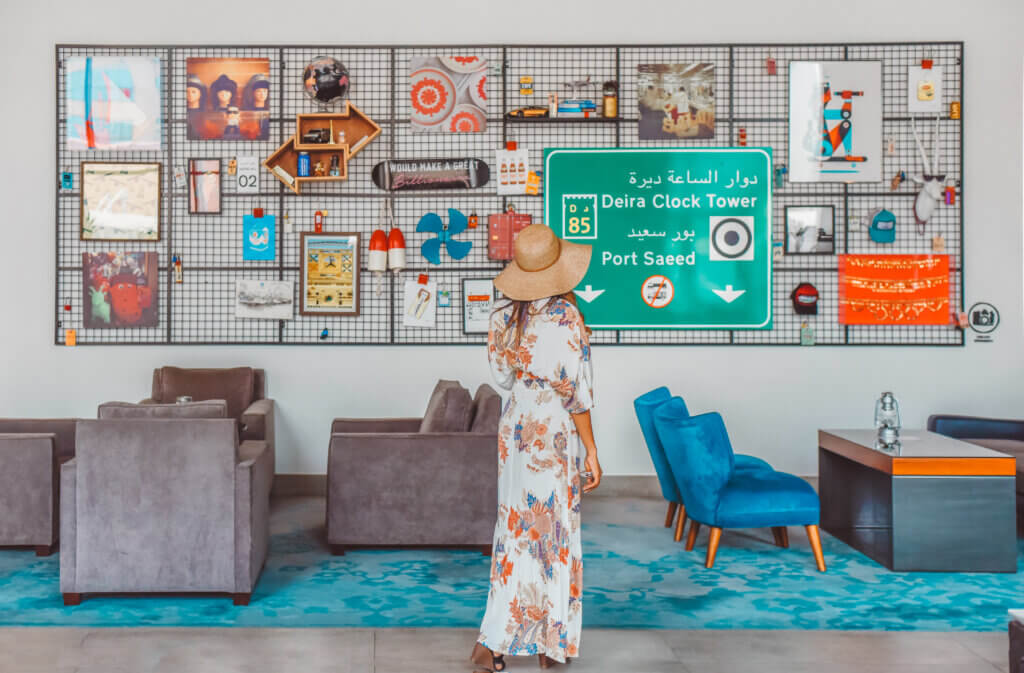 Things to do in Deira
Enjoy a true taste of heritage and culture when you visit the Dubai Spice Souk! A quick 15-minute drive away is where the ever-popular spice souk awaits. As one of Dubai's most popular traditional marketplaces, here's where you'll get to shop aromatic spices and herbs spilling over from baskets all around. You can also purchase fragrant teas on offer that come from all corners of the world, plus nuts, oils and affordable saffron.
Visit the bustling City Centre Deira Mall that's just a leisurely 5-minute stroll away from our hotel. Fill your shopping cart with luxury and affordable brands ranging from Zara and Forever 21 to H&M and Aldo. Don't forget to make a pit stop at the textile court selling beautiful artisanal Middle Eastern handicrafts for the ultimate keepsake of your adventures in the city. You can also choose to catch the latest blockbuster with buttery popcorn in hand when visiting Vox Cinemas, one of the largest movie theatres in the city and a definite crowd-pleaser.
Next up, visit the historic Dubai Creek, a saltwater creek steeped in history where old Dubai awaits. Here is where traders from around the globe brought in aromatic spices, shiny gold and fresh catches from the Arabian waters before Dubai became the booming metropolis that it is today. 
The Dubai Creek is also where you can explore various dining and retail outlets. Enjoy the tastes of Arabia as you savour delicious Middle Eastern cuisine and beyond. Afterwards, walk it off while discovering the beauty of old Dubai as you trek through its charming alleyways where the footsteps of old pearl divers and traders once settled.
Rove City Centre is one of the best hotels near Dubai International Airport DXB that places you within close reach of the city's charming attractions, both new and old. From upscale malls to enchanting souks, there's something for everyone when you visit the Deira district.
With so much to see and do while in the booming hub of Dubai, get ready to tick some of the city's most iconic attractions off your bucket list, all of which are in the palm of your hand when you stay at Rove City Centre.
Book your stay with us today!