So, you're headed to Dubai and want to get acquainted with Dubai's neighbourhoods? Here's what you need to know to get yourself situated in the city. Each area has something exciting to offer visitors, making this a helpful guide when planning your trip and figuring out where to stay.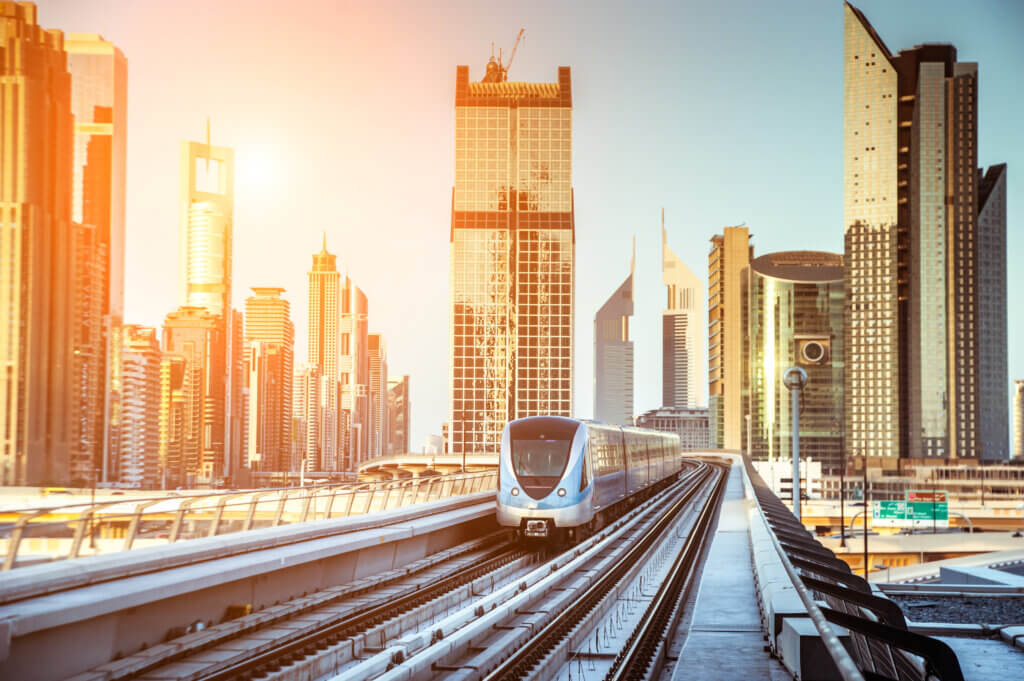 Downtown Dubai
Where to stay: Rove Downtown
Let's start at the very centre of it all. Downtown Dubai is home to many of the city's icons, including the Burj Khalifa and Dubai Mall, known for being the world's tallest building and largest shopping destination. 
All roads lead here at some point when you're in Dubai, and that is especially true for Sheikh Zayed Road. This famous highway features the iconic city skyline and leads to all sorts of fun in the city. Family fun awaits in Downtown Dubai, from shopping to entertaining activities like the Dubai Fountain show, the Aquarium and Underwater Zoo, and the Dubai Ice Rink. For those after culture, there's the world-class Dubai Opera here too. 
Dubai Marina
Where to stay: Rove Dubai Marina
For a seaside escapade, visit Dubai Marina. You'll get the ocean feel with waterfront shopping and dining on tap. It's a laid-back area for those who want some R&R, cleverly balanced out by an eclectic nightlife scene for those wishing to dance the night away. If you're up for a thrill like zip-lining your way above Dubai, there are all sorts of heart-pumping activities like this to try out too.
For an outing nearby, visit the Palm Jumeirah. Here, you can enjoy water activities from the beach clubs and spas to the opulent dining experiences along the palm-shaped structure. It's an iconic part of Dubai, with all the glitz and glam of the city on full display. 
Jumeirah Lakes Towers is around the corner from Dubai Marina too. Many people live and work in this area, surrounded by lakes. It's a great place to take a stroll, going from restaurants to green areas and playgrounds for the kids. 
If you're looking for a theme park wonderland without venturing too far from the Dubai Marina vicinity, be sure to visit Rove At the Park. It'll put you on the doorstep of the renowned Dubai Parks and Resorts, home to three world-class theme parks and a water park.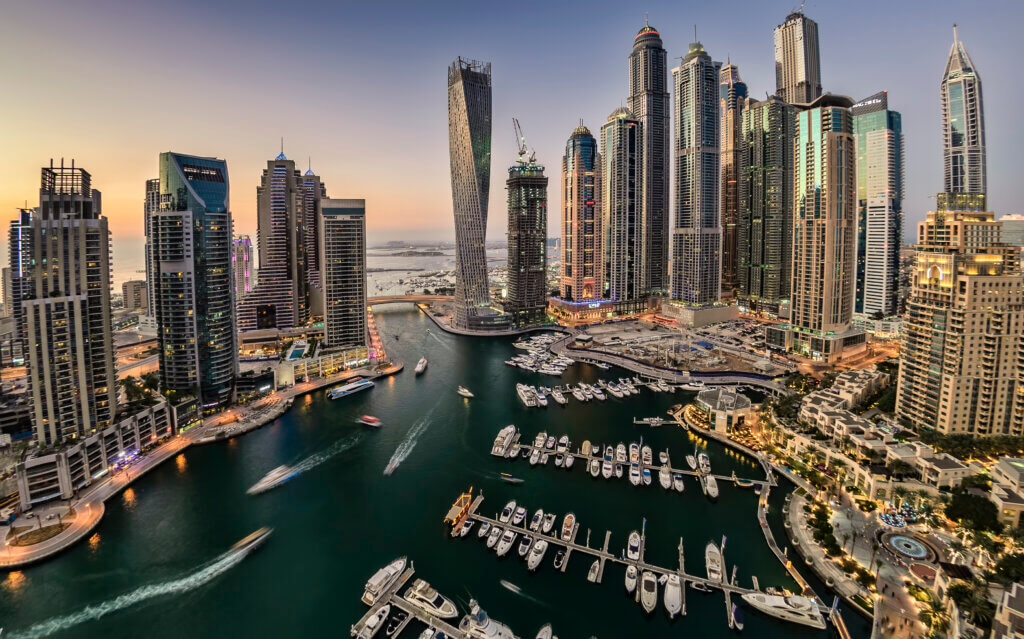 Jumeirah 
Where to stay: Rove La Mer Beach
Jumeirah is another must-see destination not too far away from the Dubai Marina. The Palm Jumeirah is a manmade island in the shape of a palm tree, which Jumeirah's shoreline leads up to. Here, you'll spot some of the city's best attractions from the skyline in the background facing the Arabian Gulf. 
If you're after a chic city experience, visit Rove City Walk. City Walk is a lifestyle centre filled with all the high-end retail therapy you could need for window shopping or splurging. There is a wide variety of open-air dining options and entertainment on tap to suit all ages. 
Deira
Where to stay: Rove City Centre
Step into Old Dubai to visit the historical neighbourhoods of the city. The Dubai Creek runs through the centre, with areas to visit on each side of its banks. 
In Deira, you can experience the traditional Emirati culture of Dubai. There are souks to explore, with merchants selling their share of gold, spices and perfumes. Hop on an authentic abra boat to cross the waters to Bur Dubai, where you'll spot the old-time architecture in Al Fahidi. Be sure to visit the nearby Al Seef as well, a modern development that looks like Al Fahidi. You can spend your time here enjoying a bite to eat and shopping around.  
Healthcare City
Where to stay: Rove Healthcare City
Healthcare city is situated in Bur Dubai, a neighbourhood you'll definitely want to visit during your trip to Dubai. From here, you can visit the Dubai Frame – also the world's largest frame, capturing the perfect snapshot of the city. The historic Al Fahidi neighbourhood is close by as well, where the heritage of old Dubai is preserved. The Dubai Creek is worth a visit too. It is filled with salt water and is the traditional port of the city. You can wander along the water's edge or hop on an abra boat from one side to the other for just AED 1.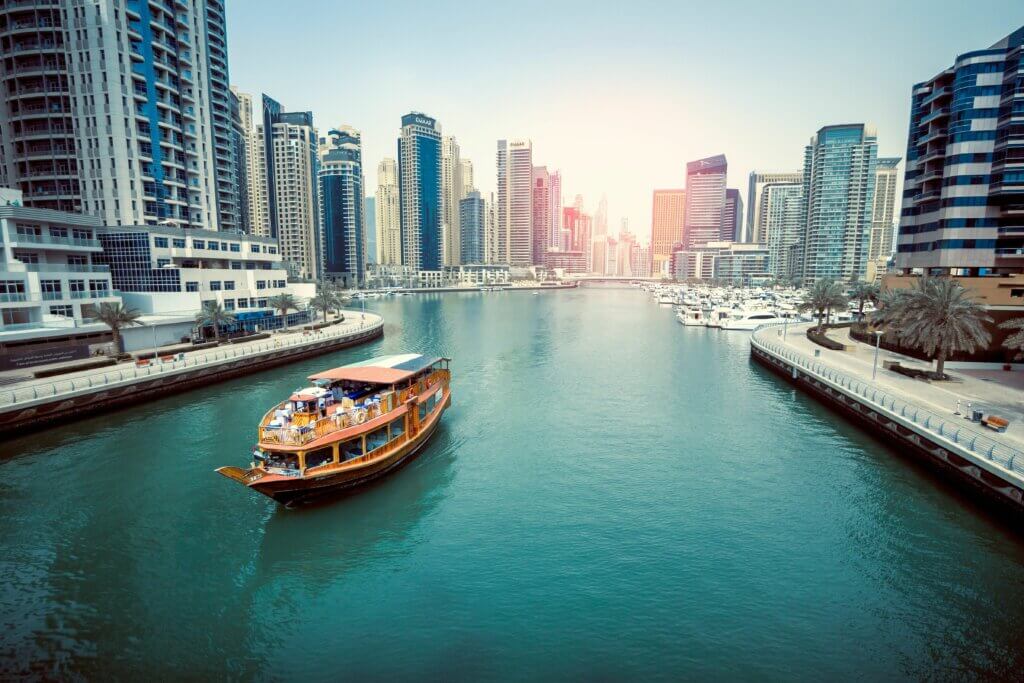 World Trade Centre
Where to stay: Rove Trade Centre
If you're in town for business, visit this side of Dubai for easy access to the business hubs. Dubai World Trade Centre sets the stage for all kinds of events and exhibitions. On the doorstep of this is Al Satwa district. Here, you'll find bustling streets with affordable grocery stores. This district presents a different side of Dubai. When visiting, be sure to keep an eye out for the street art. For a dose of artistic culture, visit Al Quoz nearby…
Al Quoz 
Traditionally an industrial area in Dubai, Al Quoz has been revamped into a trendy hub. This side of the city will present you with an alternative take on culture with the likes of Alserkal, a warehouse turned creative space, featuring art galleries, markets, and pop up stores. The Courtyard is home to boutiques and local stores selling everything from crafts to fresh produce. 
Expo 2020 Dubai
Where to stay: Rove Expo 2020
Expo 2020 Dubai is so big that it's pretty much a global neighbourhood, all coming together under the theme of 'Connecting Minds, Creating the Future.' This is a must-visit during your trip to Dubai. It is filled with groundbreaking innovations and showcases by many of the world's countries. Grab your Expo passport and see how many pavilions you can visit, experiencing the best of each country along the journey. 
The neighbourhood on the map we'd suggest visiting from Expo 2020 is called Al Barsha…
Barsha
Barsha is a residential area in Dubai with a whole lot to offer visitors. For starters, there is the grand Mall of Emirates for shopping, plus Ski Dubai, where you can play in the snow and see penguins! This area has stores and restaurants to pop into, plus gardens for picnics and activities like go-karting to keep you entertained. If you're in season (October – April), be sure to check out the Miracle Garden, a magnificent display of flowers at their blooming best.
You've got your pick of the litter when it comes to exploring Dubai's best neighbourhoods. Rove hotels are dotted all across the city, ready to welcome guests from around the globe so that they can explore the best of the city. Wherever you decide to call home in Dubai, you can be sure not to miss a beat with fast and reliable transport ready to get you here, there, and everywhere in between. 
Happy Roving!