The illustrious Dubai city is brimming with wonder, dazzling millions of tourists on a yearly basis. Those who call this bustling city home are privy to the many weird and wonderful aspects of this Middle Eastern hub. We bring you 20 incredible—and sometimes bewildering!— amazing facts you probably won't know about until you live here, the kind we want to share with Rovers for an unforgettable experience.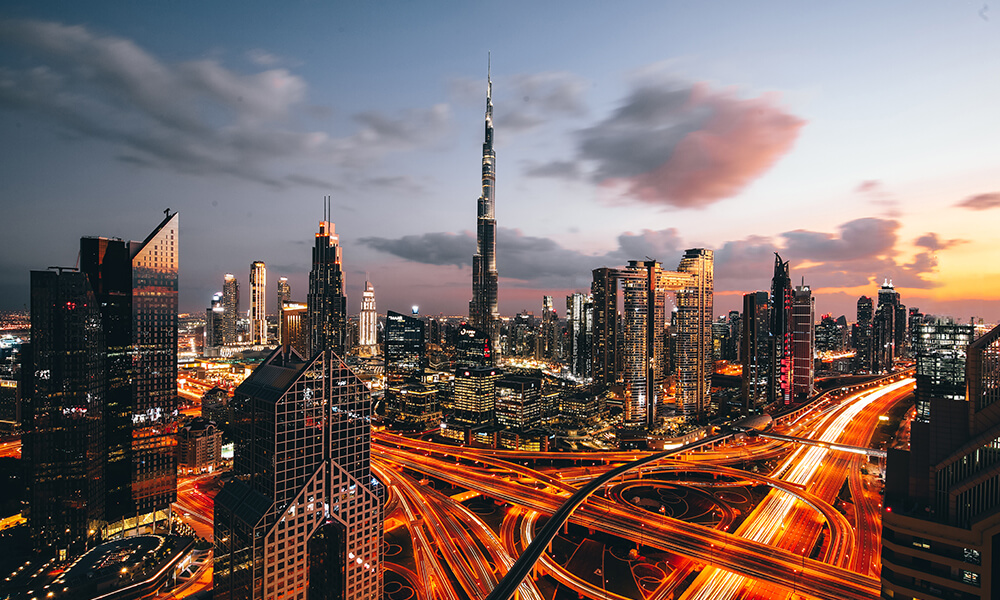 Dubai is populated by expats:

Same as our team of Rovesters, the population in Dubai is an eclectic mix of people from all around the globe, with as many as six expats to every Emirati! Embark on a culture trip and get to know more about the locals by visiting the Sheikh Mohammed Museum of Cultural Understanding to enjoy heritage tours and join in on cooking lessons. 

There's lots to see beyond the city:

For example, 1.5 hours from Dubai, Hatta, is a natural haven with plenty to do. The route to this adventure-seeker's destination is filled with scenic mountainscapes. Visit Hatta Dam, have a picnic at Hill Park and get a dose of culture at the Heritage Village. Whether you want to climb the mountains, zipline your way across trails, kick back on a kayak, or try your hand at archery, this is a destination for the adrenaline junkies and nature lovers. 

Whether you are looking for thrill or relaxation, the desert is the best place!:

Check out the Big Red. Explore the action that awaits at the largest desert sand dune you'll find without venturing too far from the city. There are views to marvel at as you take your pick from the fun activities to try, ranging from bike riding and dune bashing to sand skiing. If you'd like to take a more laid-back approach, it's also a great spot for sunset picnics, sandy hikes and desert safaris adventures.

You're safe out here:

Dubai is one of the safest places in the world – ranking in the top 10, in fact! Safety and security are weaved into the way of life in this city, with a firm commitment to maintaining that status. Security in the city spans personal, infrastructure, health and digital safety, so you needn't be concerned about your wellbeing when visiting. You can expect the same commitment to personal safety across our Rove Hotels. 

The Hyperloop is coming:

Currently under construction, the world's first commercial hyperloop will take you between Dubai and Abu Dhabi (140km) in just 12 minutes! You'll be travelling at an exceptionally high speed in a propeller pod powered by green energy and magnetic levitation. You don't need to be into sci-fi to get excited for this trip.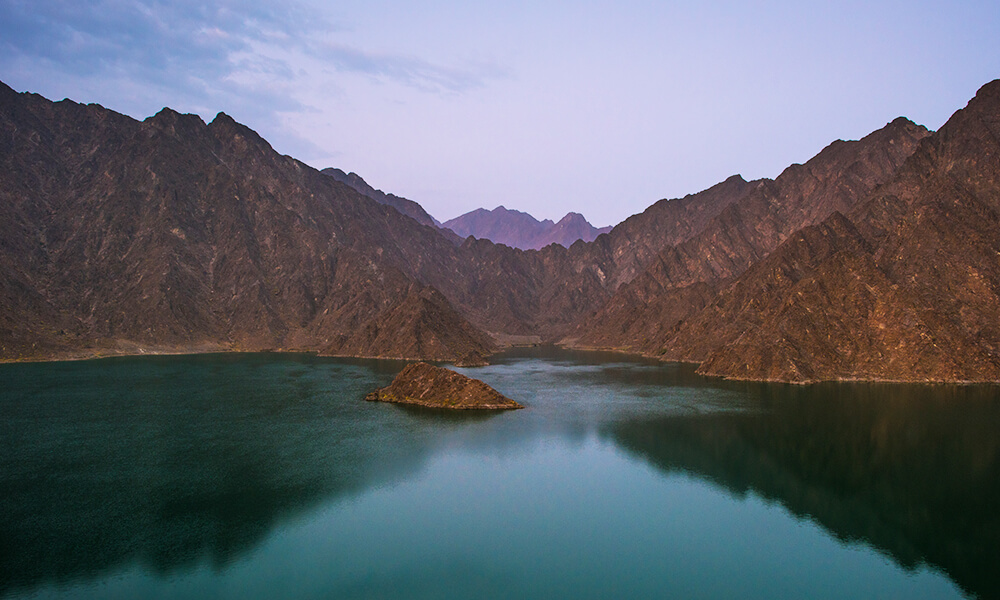 Discover the future:

Located just a stone's throw away from Rove Downtown and Rove Trade Centre, the Museum of the Future is full of hope, showcasing the world of the future in an amalgamation of exhibitions, immersive theatre and themes attractions! There are envisioned outlooks as well as proposed solutions to the world's issues and opportunities. See what the future holds for the likes of technology, resource management, bioengineering, spirituality and even children, our 'future heroes.'

Dubai is possible on a budget:

While Dubai is known for its glitz and glamour, there is still plenty to see and do on a tight budget. From taking an Abra (traditional boat) trip on Dubai Creek to having a Karak chai (spiced tea with milk) for AED 1 ($0.20), going for a picnic in the desert,  or enjoying some shawarma from one of the many humble cafeterias around the city, you don't need to spend a lot to have a great time in Dubai. 

Other cities have more skyscrapers, but Dubai wins when it comes to height:

as you probably know, Dubai's Burj Khalifa is the world's tallest building, Dubai itself comes in at number 4 on the world's list of cities with the tallest buildings in their city skylines! Its 215 skyscrapers trail behind New York City, Shenzhen, and Hong Kong.

Dubai has a very young population:

The city's population is very youthful, with most people between the ages of 30 and 34, and only 15% of people over the age of 45! If you're a young traveller to our city, you'll feel right at home at any one of our Rove hotels. 

The tale of a Prince in action:

Hamdan bin Mohammed Al Maktoum, fondly known as Fazza, is a well-loved figure who loves to get in on the action, alongside the occasional adrenaline boost! He's a media golden boy revered for his love of thrill-seeking activities—such as skydiving, falconry, fishing, sports, and flying—while pursuing a love for poetry.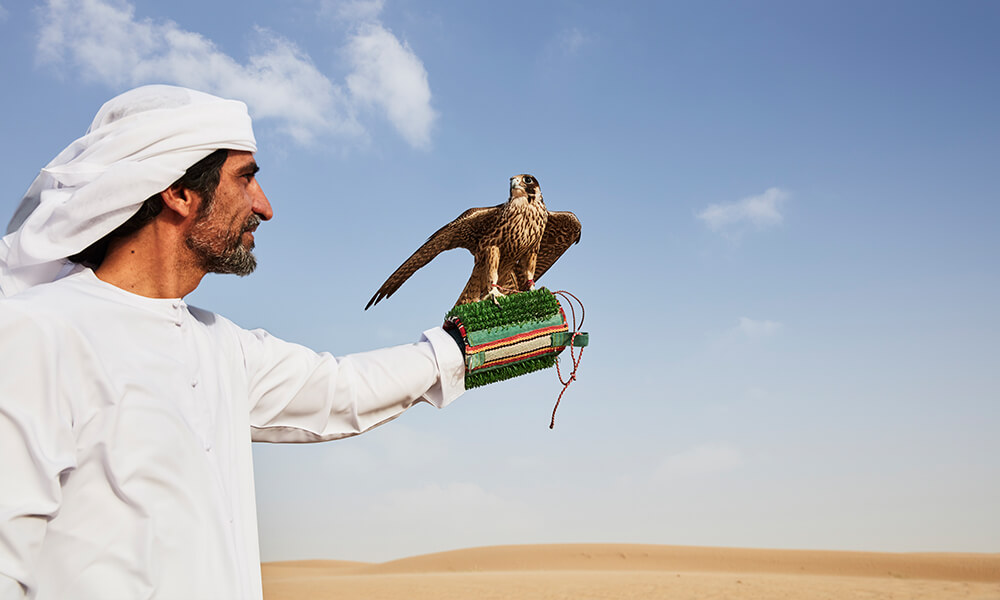 A history of pearls and oil:

before its slick history with oil, the trade of the land was in agriculture and pearl diving. Thousands of sailors would set sail in dhows from the Dubai Creek, diving more than 10 metres deep to the seabed about 50 times a day to reach the pearls. The creek is a highly recommended spot to immerse yourself in the city's history and explore Dubai's souks, street food and culture. Just ask a Rovester on the best way to reach, whether by metro, taxi or on foot, most our hotels are just a few minutes away.

Birds of a feather flock together:

with its prime position being nestled between Europe, Asia, and Africa, birders can admire all kinds of species in migration. Spot hundreds of these feathered creatures, ranging from eagles and herons to sandpipers! The city is renowned for its falconry safaris and sports, and a sanctuary where even the flamingos flock. For a taste of nature right at the heart of the city, head down to Ras Al Khor Wildlife Sanctuary, just 10 minutes away from Rove Downtown.

Calling all foodies:

the cuisine in Dubai is truly cosmopolitan, thanks to its many foreign influences. The flavours marry together in a culmination of cuisines, influences, ingredients, and spices. Although the city offers some of the best restaurants in the world true foodies will find hidden gems off the tourist tracks.

There is an eclectic art scene:

Art Dubai is an annual event that features contemporary artists from all continents whose work depicts cultural heritage. Alserkal Avenue has become the go-to arts and culture district in Dubai, with gallery tours and residencies held by local and global artists.

Off to the races:

while Dubai is well-known for its horse racing and Arab horses, camel racing is a very popular sport here too. If you are interested in watching a race, you can head down to the Camel Racing Club located at the outskirts of the city.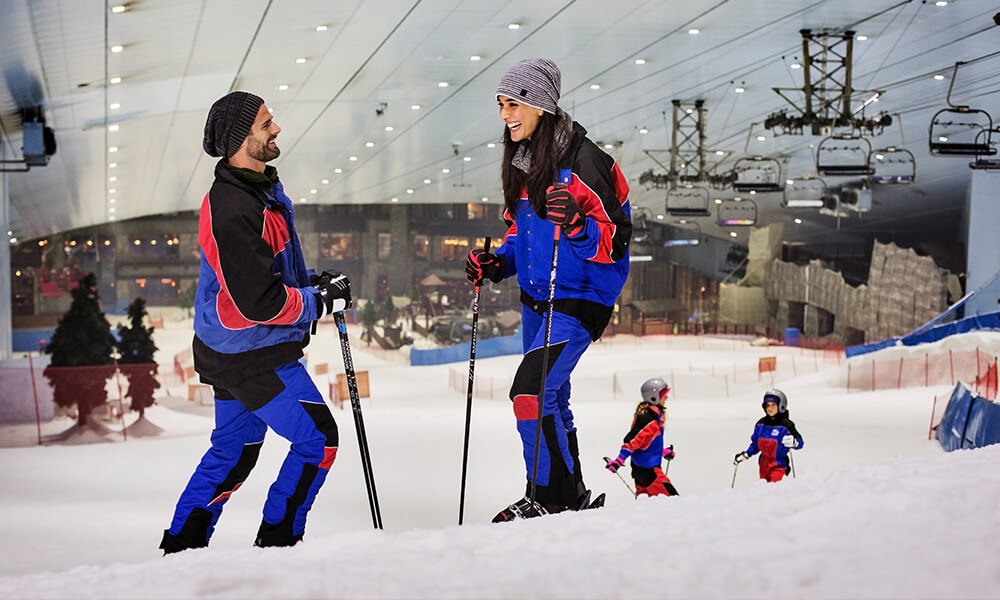 Smell the coffee:

Arabic coffee is in a class of its own, hence the Coffee Museum situated in Al Fahidi heritage hub! It's home to artefacts, historical information about brewing styles from around the world, and tastings that follow the Bedouin coffee ritual. 

The metro in Dubai is driverless, with 49 stations along the 46-mile line:

the Red Line is the longest automated line in the world, allowing travellers to navigate across the full width of the city with ease, all the way from Dubai International Airport to the new Expo Site, so whichever Rove you are staying at, chances are you will have a metro station just minutes away.

Hello sunshine:

Dubai may as well be called the sunshine city, since the sun shines almost all year long. Rainy days are numbered, and the heat waves felt during summer are controlled with air conditioning to keep things cool.

Remember Ramadan:

as the UAE is an Islamic country, all of its citizens are affected by the holy month of Ramadan. During this time, it is encouraged to be respectful of those fasting, though most restaurants and activities remain open. This is a time when Muslims are fasting during the day and celebrating with food from bustling marketplaces by sunset. 

Introducing the world's largest snow park:

Dubai may be situated in a desert and home to blistering hot summers, but it also has the world's largest indoor snow park in the world! Visitors can undertake all sorts of activities across the 3000m2 space, situated inside the Mall of the Emirates.
There you have it – the insider scoop on bewildering facts about Dubai that goes over the heads of most tourists. Are you surprised to learn about these? Trek to Dubai and discover the many other amazing facts about this city in person that are otherwise only known to the locals.