Bur Dubai is a historical district in Dubai. There is a lot to explore when visiting, from exploring the Emirati culture to feasting on traditional dishes, there is something exciting for everyone. If you'd like to stay close to this wonder-world, look no further than Rove Healthcare City, a cheap hotel in Bur Dubai that is the perfect base for you to roam from. 
Welcome to Bur Dubai
Bur Dubai is also a close ride away from the futuristic side of Dubai, where the modern skyscrapers and bucket list items reside. That said, the historical and cultural side of this Emirate is a destination in and of itself, so read on to find out about what you can explore when staying in Bur Dubai.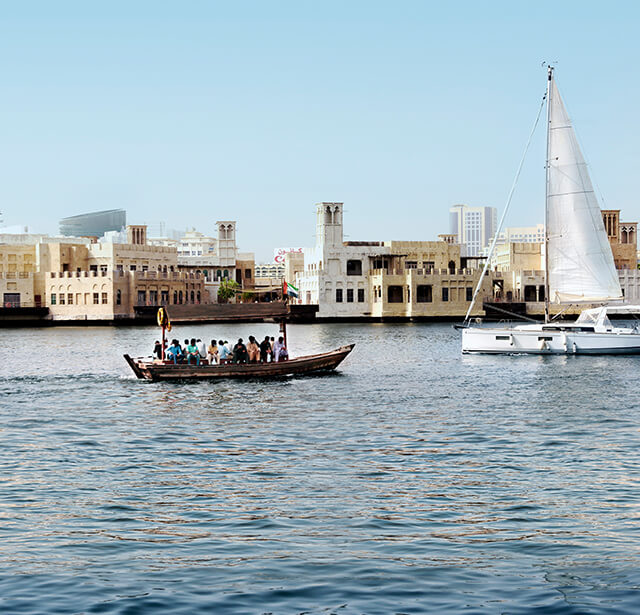 We'll begin with the souks since these marketplaces are must-see destinations when visiting the Middle East. In Dubai, you'll find gold, spice and perfume souks where you can craft your own scent, shop for jewellery, and top up your spice collection. Expect to find a vibrant atmosphere filled with textiles, aromas, and trinkets to take home. 
From the souks, you can hop on a traditional water taxi (abra) for just AED 1 and glide your way across the Dubai Creek. The docks are located in the heart of Bur Dubai, so you can easily spend the day in the vicinity, from a morning boat ride to an evening stroll along the promenade at sunset. You'll be met with intriguing alleyways on the other side, filled with shops to explore and moments to capture on camera. If you're looking for dinner plans, opt for a dhow dinner cruise!
Another destination to visit in Bur Dubai is the Bastakiya Quarter, home to a collection of cultural sights. Visitors will see Dubai's oldest building, the Al Fahidi Fort, dating back to the 1780s. This is where the Dubai Museum awaits, which details the city's history with the pearl diving trade. The Sheikh Mohammed Centre for Cultural Understanding is another great place to learn all about the Emiratis and the UAE's history with Islam – plan to visit on a Monday or Wednesday at 10 am so you can enjoy a traditional Arabic breakfast! 
To bring your trip full circle, be sure to visit the Dubai Frame. Not only will you be able to capture a picture of the world's largest photo frame, but you can also make your way to the top of the frame, where galleries and exhibitions showcase the past, present and future of Dubai. Naturally, you'll also be able to lay your eyes on panoramic views of the city before you.
There are also a host of other fascinating places to visit near Bur Dubai, including the Global Village where foods from around the world are served, the Majlis Gallery filled with art and creativity, and The Dubai Heritage Village showcasing a mix of customs and craftsmanship.
Cheap hotels in Bur Dubai
There are numerous Rove Hotels situated across Dubai, offering guests an affordable hotel stay without having to compromise on the quality or comfort of their stay. When you visit us at Rove Healthcare City, you'll be close to all the charm of Bur Dubai, plus a host of medical centres if you're visiting for medical tourism. And did we mention it's super close to the Dubai International Airport as well? This makes travel to and from the hotel and airport a breeze! Discover the top hotels near dubai airport.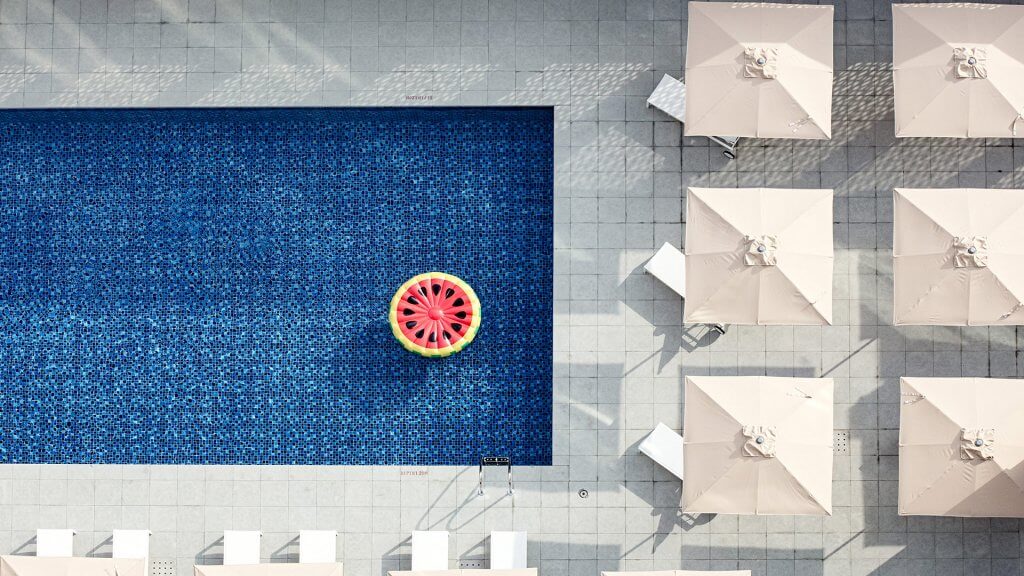 Guests can check in early and check out late on request, or even drop off their bags so they won't have to waste any time waiting around when they could be exploring the souks and setting their sights on the waters of Dubai Creek. You'll have all the conveniences at your peril, from a 24-hour gym to laundromat services and co-working spaces if you need to get down to business. 
Rove Hotels have on-site restaurants that are budget-friendly, so you can make sure you're getting a good meal for breakfast, lunch, and dinner. The Daily caters to a variety of palates and dietary requirements, so you can rest assured knowing that you won't have to get hungry during your visit to Bur Dubai. 
That wraps up our run-down of cheap hotels in Bur Dubai. Stay with us at Rove Hotels for a stellar stay that is easy on the wallet. Book your budget-friendly stay with us at Rove Healthcare City today. From scrumptious meals to fill you up ahead of your explorations in Bur Dubai, to comfy sheets to ensure you get a good night's rest at the end of the day, what are you waiting for, Rover?