As one of the most exciting destinations in the world, Dubai sports some of the best hotel experiences in the world. Rove City Centre is one of the best hotels near Dubai International Airport DXB. Located just 10 minutes away from the DXB, Rovers can enjoy easy travel from our hotels to their next international destination!
Whether you're on a short vacation, travelling for business, or staying long-term and need easy access to and from the Dubai Airport, Rove Hotels offer a choice of contemporary and convenient accommodation options only a few kilometres away!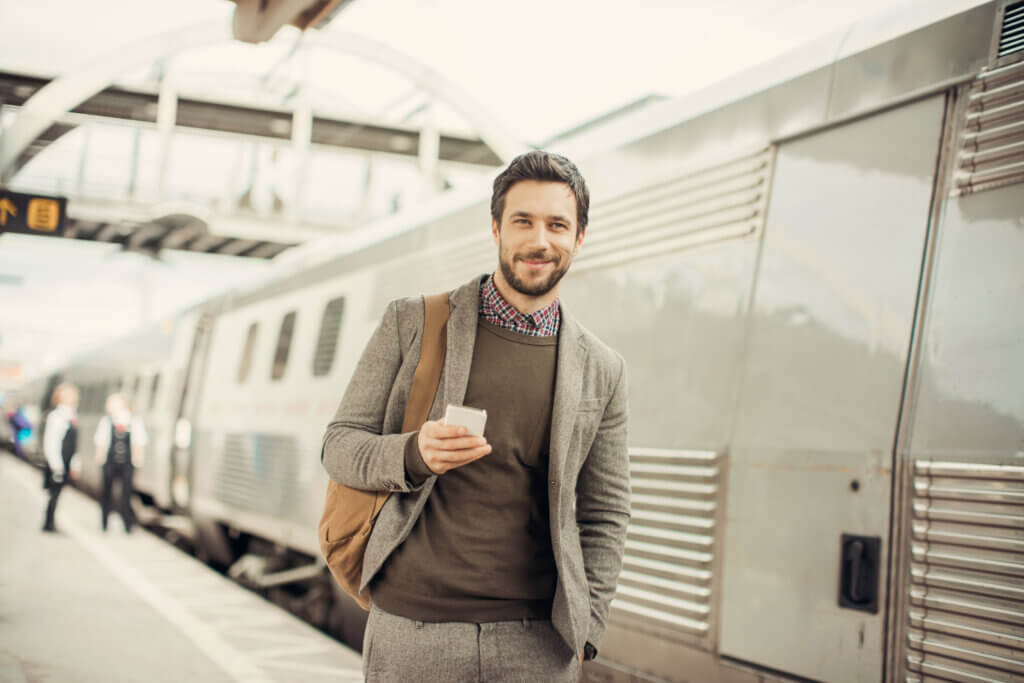 Rove Hotels Near Dubai Airport
Rove Hotels are known for their fun and funky vibe, commitment to sustainability and—of course—their love for the city of Dubai. As a fellow Rover, we'll go out of our way to make you feel at home and ensure that you get the most out of your stay.
You can expect the same fun, homely and friendly experience at any of the Rove Hotels, but if you're looking to be as close to the Dubai Airport as possible, check out the closest Rove Hotels to Dubai International Airport (DXB) and Al Maktoum International Airport (DWC).
Your funky Rover Room is where you get to rest your head after a day of travels and enjoy a night's rest in your designer bed, stock up your in-room mini-fridge with all your favourite midnight snacks, document your travels online using our high-speed WiFi, or simply kick it back and enjoy some downtime with your go-to TV shows on the Smart TV.
Many of our hotels feature outdoor temperature-controlled swimming pools for cooling down in the sweltering Dubai heat. Craving a workout? Head on over to our 24-hour gym and break a sweat! Look fresh for a day of travel with clean clothing when using our 24-hour self-service laundromat. 
Our hotels also offer luggage lockers for use when you're ready to check out but still want to traverse the city before you catch your next flight. A friendly Rovester is also available at any time you require some extra tender love and care – we're here to make sure you have the most memorable time while staying with us!
Only a swift 5 minutes away from the Dubai Airport, Rove City Centre is located in the streets of Deira, where you'll be treated to a spectacular vision of Dubai's rich history boasting tales of pearl divers and spice merchants. You'll be just 500m from Deira City Centre Station is where the closest metro station can be found to ensure you can navigate the city with ease.
Located in Bur Dubai, adjacent to Dubai Healthcare City and with direct access to Sheikh Zayed Road—Dubai's main motorway—you will have no trouble travelling to and from Dubai Airport. What's more, you get to experience some of Dubai's most vibrant and colourful attractions including the Dubai Grand Souk, The Dubai Frame and Al Fahidi Historical Neighbourhood. Rove healthcare city is the funky hotel in bur dubai.
Venturing just a little further away will find you at the Dubai World Trade Centre, the city's most prestigious exhibition venue. For all things business-related, staying at the Rove Trade Centre is the place to be. You'll be connected to the Dubai International Financial Centre, Downtown Dubai, and even the beach (because a little leisure mixed with business should never go amiss)!
There is no place like Downtown Dubai – the cultural hotspot of the city with sights and experiences that will take your breath away. Take in the stunning views of the world's tallest tower, the Burj Khalifa, right from your Rover room. Alternatively, enjoy an evening stroll through the streets to witness the wondrous Dancing Fountain Show in the neighbourhood that has been dubbed "The Centre of Now." The fun doesn't stop there, as the hotel's fresh and quirky interiors emulate Downtown Dubai's artistic flair and innovative design. Rove downtown is the finest hotel in downtown dubai.
Rove La Mer allows you to enjoy convenient access to La Mer beach, where the sun shines hot, the waters run cool, and the fun and food never run dry! Live out your beach-strolling dreams on the 2.5 km shoreline, tantalise your taste buds with over 50 of the region's newest cuisine concepts, splash and play at the nearby waterpark, and immerse yourself in culture while soaking up the emerging street art. You will not find a more eclectic and funky beach hotel!
You can spare an extra 10 minutes for the fine dining, luxury shopping, beach combing and buzzing nightlife that Dubai Marina promises! Not only is it considered to be among the trendiest places to stay in Dubai, it's perfectly located to provide easy access to the rest of the city. City landmarks nearby include the iconic Palm Jumeirah, the Dubai Marina promenade and The Walk JBR.
Rove At The Park it's only 22 minutes from the Al Maktoum International Airport – making it a convenient place to stay either way. What's more is that you'll have access to non-stop adventure at the region's largest theme park destination with three theme parks: MOTIONGATE™ Dubai, BOLLYWOOD PARKS™ Dubai, and LEGOLAND® Dubai. You can shop at the Outlet Village, just a short stroll away, and visit exciting destinations such as the iconic Palm Jumeirah and Dubai Marina, also within close reach.

Additionally, you can also get to Dubai International Airport in 40 minutes from the hotel.
Not only is Rove Expo 2020 only 20 minutes away from an international airport, it is also the only on-site hotel at the Expo 2020 Dubai, situated right next to the iconic Al Wasl Plaza, where the opening and closing ceremonies and 182 days of daily live productions will take place. There is something to get excited about and participate in every day, including 192 country pavilions, 60+ daily shows, 200+ restaurants and weekly themes with programmes addressing global challenges.
Things To Do in Dubai
There are endless things to do during your visit to Dubai. Since Rove Hotels are among the best hotels near Dubai airport, you are just moments away from all the city's must-see attractions. Here are some of the bucket list items to add to your itinerary:
1. The Dubai Mall and Dubai Fountain
Immerse yourself in the mall culture at The Dubai Mall, one of the largest malls in the world, home to designer brands, entertainment facilities and international dining. You can enjoy the Olympic-sized ice rink inside and the spectacular shows at the Dubai Fountain just outside. 
2. The Burj Khalifa
Bask in endless panoramic views from the tallest building in the world. The towering Burj Khalifa has broken many records and offers unmatched views of Dubai by day and night.
3. Dubai Parks and Resorts
Dubai Parks and Resorts is one of the Middle East's largest integrated amusement parks, with four theme parks to explore. LEGOLAND Dubai is the ultimate place to enjoy LEGO-themed rides and attractions for children aged 2 to 12 years old. You'll be star-struck at the Hollywood and Bollywood movie scenes at MOTIONGATE Dubai and Bollywood Parks, both of which offer exciting movie-inspired rides and attractions. This amusement park also invites water lovers to dive into the fun at LEGOLAND Water Park, where aquatic adventures never end!
4. The Green Planet
Visit Dubai's indoor tropical rainforest, The Green Planet, where you can experience the wonders of nature within the city. Here, you can meet the region's first female baby sloth, swim with piranhas, experience an indoor thunderstorm, and more.
5. Dubai Marina Walk
For a seaside stroll, head to the pedestrianised walkway at Dubai Marina, with views of yachts perched on the Gulf waters. It showcases the beauty of the city's waterfront and offers plenty of dining options, beaches, boutiques, and adventurous thrills on the water. 
6. Dubai Creek
Be sure to visit the historic saltwater creek to enjoy an abra ride for just AED 1! While in the area, you can explore the perfume, gold, textiles, and spice souks. There are many historic neighbourhoods in this area which offer a glimpse into old-world Dubai. Al Fahidi is an example, with heritage on full display between the winding alleyways, with cultural attractions, museums, restaurants and art galleries dotted in between
Ready to stay in one of our best hotels near Dubai Airport? Visit the Rove website to explore all your options and book the perfect Rover room.