There's no time to spare on getting in and out of the city when you're on an epic adventure to a new destination. Opt for a Dubai International Airport hotel stay at Rove City Centre and get to exploring the minute you land in Dubai, without the fuss of a long commute. Its close proximity to the airport and the city's must-see attractions makes it the go-to choice for your next Dubai stay!
Rove City Centre Hotel is so close to the Dubai International Airport, it'll take you just a few minutes to arrive at your terminal. Our dedicated team of Rovers are ready to save you the time and hassle of settling into your convenient accommodation that's both comfortable and contemporary. Discover the top hotels near dubai airport.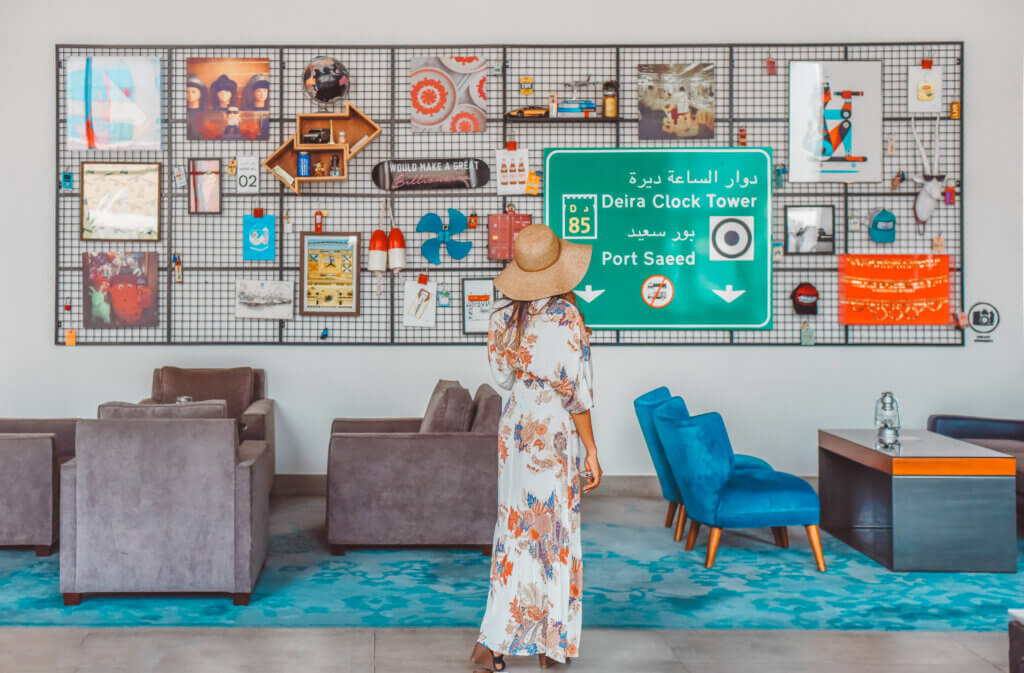 Rove City Centre Is the Best Dubai International Airport Hotel
A mere 3.3 km from the Dubai International Airport, Rove City Centre is conveniently located at the heart of Deira City Centre and offers all the comforts a home away from home should have. Grab a taxi or arrange with Rove for a transfer from the airport, and you'll land on Rove City Centre's doorstep in approximately 5 minutes!
Considered one of the best hotels near Dubai International Airport, Rove guests are spoilt for choice in the heart of the city, surrounded by some of the most interesting attractions, foodie spots and shopping hubs in Dubai.
Rove City Centre is also conveniently connected to the rest of Dubai via the Deira City Centre Metro Station and Public Bus system, both of which are a short stroll away. Deira itself has plenty to offer in terms of things to do, buy, eat and see.
Explore Dubai's Heritage in Deira
A living reminder of Dubai's rich history, Deira is home to some of the oldest and most notable cultural landmarks, including the Heritage House, Deira Clock Tower, Gold Souk, Spice Souk and the Al Ahmadiya School turned museum. The Pearl Museum, Naif Museum, Coin Museum and Women's Museums also offer a wealth of information about Emirati culture and traditions that you won't find anywhere else in the city.
Despite its cultural attractions, Deira still keeps up with the times and Dubai's reputation as a modern and world-leading tourist spot. This vibrant district has an enviable selection of bustling malls and iconic restaurants for food enthusiasts and shopaholics to enjoy
Get Cosy in a Rover Room at Rove City Centre
Rove Hotels are known for their on-trend interior design, excellent service and relaxed feel. Rove City Centre is no different, featuring locally-inspired art, contemporary furniture, and clever instalments of Deira's seafaring past and evolving future.
Look forward to all the amenities you can think of, including a mini-fridge, smart TV and high-speed WiFi in your hotel room. On-site facilities include our 24-hour laundromat service, an outdoor pool for cooling down in the scorching Dubai heat, and access to our restaurant serving up mouth-watering all-day dining meals. Gussy up in your en suite bathroom featuring a power rain shower where you can refresh after you break a sweat in the 24-hour gym.
After all of that, we think it's safe to say that if you're looking for a Dubai International Airport Hotel that's convenient, connected and comfortable, Rove City Centre is the place to go! Book your next stay with us.