With over a million people expected to watch the Football Cup Qatar 2022 games live, all sights are set on the Middle East. With Doha just a mere one-hour flight away, you can stay in Dubai and zip in and out of the cities to experience the region to its fullest. At Rove Hotels, we're excited to welcome football fanatics from across the globe. 
If you're planning on watching some of the games, why not add some "extra time" to your trip? It's close to all the action, and as a region, we're banning together to support this exciting event taking place for the first time in the Middle East. With so much to see and do in Dubai, you'll be spoilt for choice. Whether you call it soccer or football, or are looking for entertainment or an adrenaline rush, Dubai won't disappoint.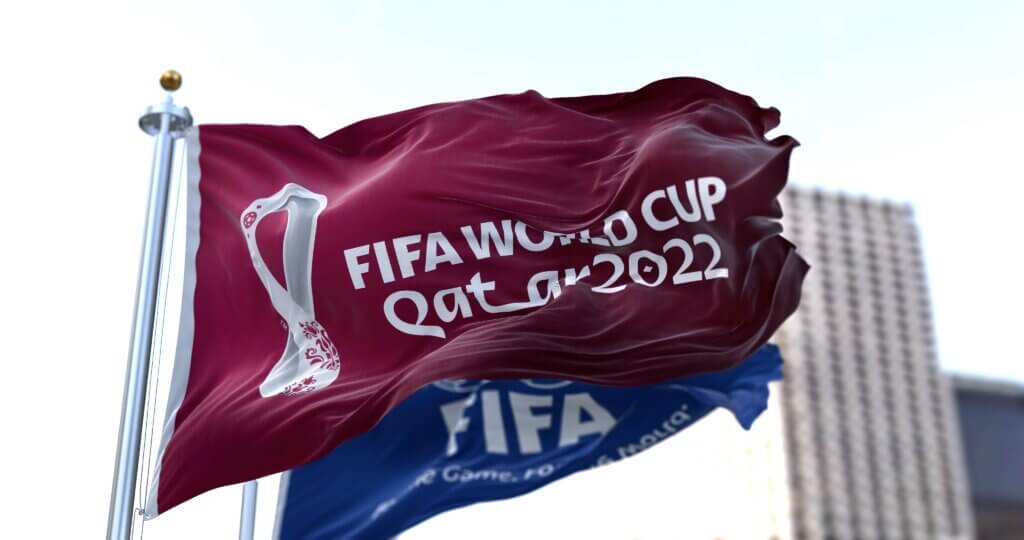 Stay with us at Rove Hotels 
There are 9 Rove Hotels situated throughout the city of Dubai. We offer contemporary accommodation at rates that provide you with unparalleled value. Wake up in your neighborhood of choice, enjoy a hearty breakfast, and then set about your day exploring the city's icons and wonders. Your room has all of the comforts, from a cushy pillow to lull you to sleep to amenities to suit all kinds of travellers. 
Whether you're travelling solo, with your mates, or bringing your family along, Rove has the room you're looking for. There's a variety of activities you can look forward to during your Dubai visit, from marvelling at the architecture and experiencing thrilling rides to taking a dip in the Arabian waters and traversing the desert.
Oh, and don't worry, you won't have to miss any of the "footie" games in the process. There will be live screenings at various places in Dubai where fans can unite. If you're headed to Doha to catch a front-row seat of the action, the airport is close by and easy to reach, whether you take the metro or make arrangements with our Rover team. Explore the best hotels near dubai airport.
As a record-breaking city, Dubai has a multitude of experiences to spice up your trip to the Middle East. First-timers and regular attendees alike will have many stories to tell, whether they plunge down to swim in the world's deepest pool or make their way to the world's tallest building.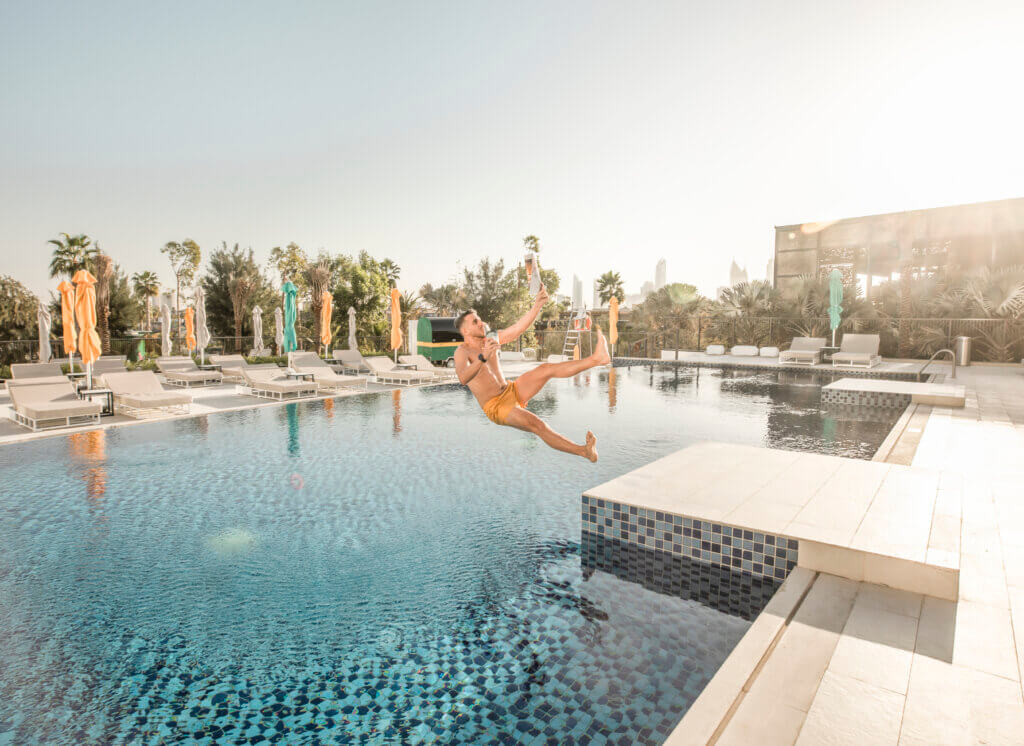 Adventure-seekers can visit the Middle East's largest integrated amusement park, namely Dubai Parks and Resorts. Rove At The Park is situated at the heart of it, so you can stroll on over to the rides and activities without missing a beat. For an iconic photo moment, you can skydive your way down from the skies above the famed Palm Jumeirah. Oh, and of course, the 4X4 rides and dune bashing in the desert are not to be missed!
Although it's technically the winter season in November and December, Dubai is hot all year round. You can cool down along the Arabian coastline, with a number of beaches and beach clubs for the taking. To stay near the ocean waters, you can opt for Rove Dubai Marina or Rove La Mer Beach as your accommodation destination of choice. These neighbourhood locations are filled with all the seaside escapades you'd expect – think walks along the promenade and a backdrop of the city while you paint the town red.
In the city, visitors can enjoy an urban "city break" stay, with most of the major bucket list items in its epicentre. You can shop to your heart's content, watch the world-renowned choreographed dancing fountain shows, and take a ride on the Ain Dubai, the largest observation wheel in the world! 
Get ready Rovers! The World Cup Qatar 2022 is taking place between 21 November and 18 December 2022.
Book your room in Dubai with Rove Hotels for a world of fun and let the games begin!