Deira is renowned for being the charming epicentre of culture and heritage in Dubai. As a hotel conveniently located in this prolific district, Rove City Centre offers Rovers who venture into Deira the chance to explore its exciting attractions while staying at an affordable rate. Find out why Rove City Centre, best hotels in Diera Dubai should be your basecamp from which to discover the traditional souks, the Dubai Creek, ethnic restaurants, and other attractions that Deira has to offer.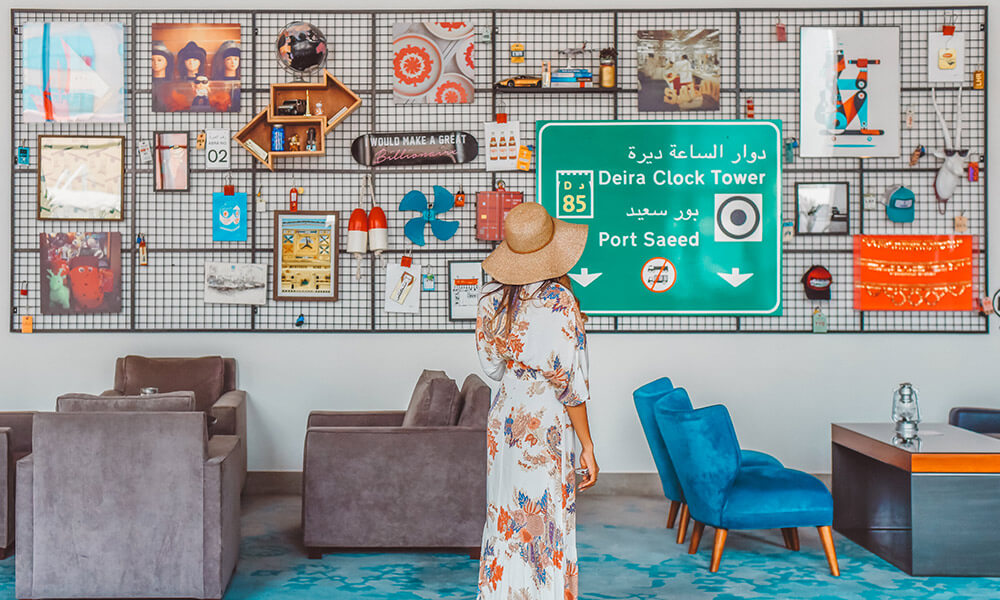 Why you should stay at Rove City Centre
Rove City Centre hotel is situated in Deira, Dubai. It is a charismatic district close to the airport and the cultural heart of Dubai. Rovers will also be within 5 minutes walking distance from the metro station that transports you to all of the city's must-see attractions, allowing you to explore both new and old Dubai. Now you can have your cake and eat it too!
Dubai is dotted with a variety of trendy Rove Hotels that beckon locals and internationals to explore, bringing people from all over the world together. We're all about comfort, sustainability, and affordability, so you can live out your Dubai dreams to the fullest when you visit. Plus, our hotels are an eclectic mix of cosmopolitan decor and convenient on-site facilities, which is great for the days that you plan on kicking back and relaxing indoors.
Rove City Centre ticks all the boxes for a stopover, but it's also a destination on its own. We keep things hassle-free, providing you with essentials like WiFi, a gym, a pool, and communal spaces to work in or chat away when your social butterfly reveals itself. We've got everything you'd expect and more from the hotels in Deira, Dubai and beyond.
Stay with us for access to everything you need, including a comfy bed, smart TV, and relaxing rain shower with mesmerising city views that make it impossible for you not to let go of those stressors! Rovers can stay rejuvenated and keep the hunger pangs at bay by paying a visit to our on-site The Daily restaurant for lip-smacking all-day dining meals and snacks, with our famous breakfast spread being a must-try. After all, a good brekkie is the best way to start your day!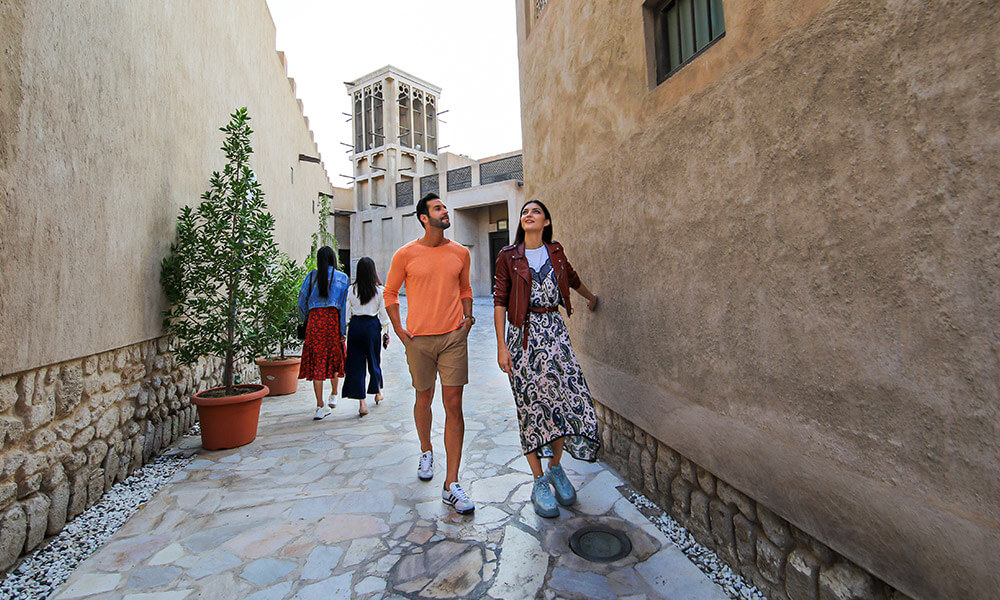 Emirati Culture and Insta-Worthy Places to Visit 
Deira is an ode to the old Dubai world while still being perfectly suited to the modern-day traveller – you won't need to trade comforts and luxuries to experience the traditions and history. Drop in to one of the restaurants and try some Karak tea for approximately 1 AED (roughly $0.25), and try out one of Dubai's favourite on-the-go foods, the shawarma, when hunger strikes!
While the vibrant Dubai city is known for being advanced on many fronts, it also upholds its cultural heritage. Revered as the heart of Dubai trade for centuries on end, Dubai Creek is where traders would dock to bring rich brews of coffee, aromatic spices, gold and fragrant perfumes to the shores of Dubai many moons ago. You'll spot fishing boats on the waters among glimmering views of the Dubai Skyline. Visitors can explore the historic Dubai Creek in Bur Dubai by crossing the canal on an abra, the traditional dhow boat or "water taxi" that'll give you a waterway tour as you shimmy along the Arabian waters and marvel at the sights around you. You can even get a water taxi from here to other parts of the city, like the Marina. For those interested in learning more about the history of Dubai, the Dubai Museum is a popular tourist spot and ideal for information on everything related to the city's history!
While at the Dubai Creek, be sure to make a pitstop at Al Seef for the perfect way to live vicariously and reimagine what life was like in old Dubai. This vibrant district boasts all of the modern shopping outlets set in a neighbourhood steeped in Dubai's history. Designed to pay homage to the Dubai city before its modern revamp, Al Seef is your go-to leisurely shopping destination located in the heart of the bustling Dubai Creek.
For a truly intrinsic experience of Dubai, you can visit the Al Fahidi Historical Neighbourhood, a key heritage site in the city. Allow the lamps to guide you through the alleyways as you explore the scenery while feasting on the traditional Middle Eastern cuisine on offer as you make your way to your next destination. You can also get the Emirati experience by visiting the Arabian Tea House, home to 150 types of teas! Sit at the stone-walled house with flowers blooming all around you as you snack on sweet and savoury delicacies. 
Situated just a stone's throw away is Al Fahidi Historical Neighbourhood, a district where you'll find museums, souks, "hidden gem" coffee shops and more. You can pick up all sorts of goodies and souvenirs from the traditional souks, whether you opt for gold, perfumes, textiles or spices. 
Enchant your senses with the sights and surroundings as you rove your way through the souks where you can try your hand at bartering, a cultural norm that underpins the ongoing trade today. For a modern shopping experience, trek to Deira City Centre Mall, within walking distance from Rove City Centre hotel, for your dose of retail shopping and entertainment. 
Ignite your trip with a thrilling adventure to the Museum of Illusions for a fun addition to your Deira itinerary. Prepare to witness an interactive display of optical illusions that are sure to dazzle you. Don't forget your camera so you can snap some pics of your experience.
Speaking of pictures, you'll be close to Bur Dubai, where you'll find the iconic Dubai Frame. This massive frame (the largest in the world) gives visitors the perfect snapshot of Dubai. It's a whopping 150 metres off the ground and accessible via elevator, with a glass floor so you don't miss a thing (leave the vertigo behind, Rovers).
Rove City Centre is the ultimate choice if you're considering staying in hotels in Deira, Dubai. We meet all your requirements and boast a prime location from which you get to make memories in the iconic Dubai cityscape. Immerse yourself in Emirati culture and heritage while soaking up all that this incredible city has to offer.