Dubai's exciting plethora of attractions beckon millions of curious visitors and bedazzled wanderers to pay a visit. If you'd like to venture off and find some of the city's hidden gems, then look no further, because this is the ultimate guide you've been waiting for. Grab that looking glass, because we're letting you in on the secret spots in Dubai that you never knew you needed to visit.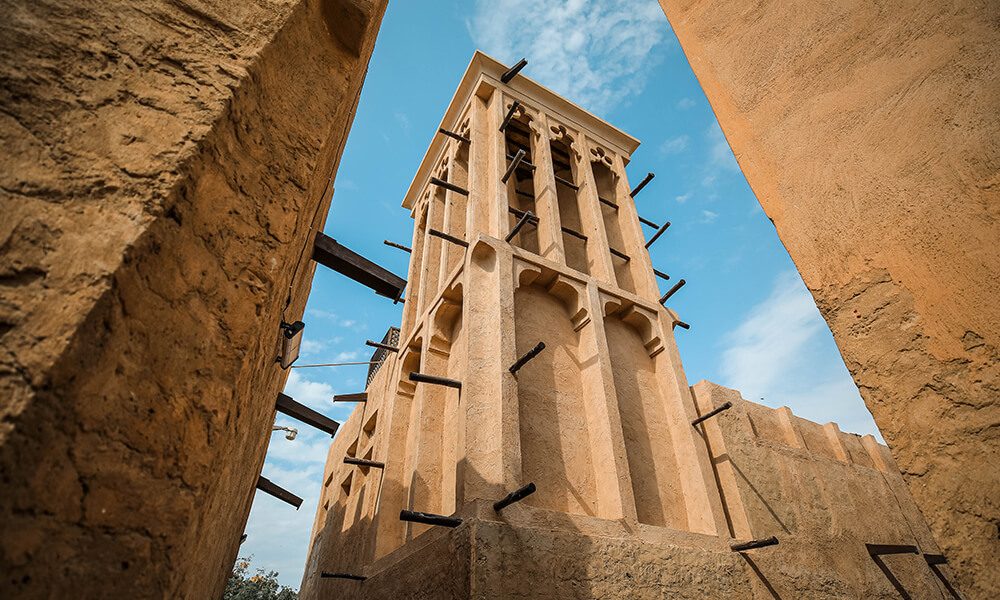 Savour the taste of camel's milk
For a taste of camel's milk that is self-proclaimed to be the best in the city, visit The Majlis Cafe by the Jumeirah Mosque. Plonk yourself under the shady leaves of the ancient trees as you listen to the call to prayer from this quaint cafe. All of the milk here comes from camels, so you can try it out in milkshakes and other tasty beverages, toppings or cheeses!
Prepare for an island adventure
Delma Island is a replica of what the traditional Persian Gulf once looked like. Dating back over 7 000 years, it is one of the oldest inhabited places in the UAE! Trek the cultural heritage that boasts plenty of date farms and fishing spots. Water babies can look forward to surfing or swimming in the crystal-clear ocean waters. We recommend you make the most of your visit by staying the night to really soak up this experience!
Have a laugh at the Courtyard Playhouse
Get those endorphins flowing by catching a hearty improv comedy show at this vibrant spot! Witness the variety of talent as people showcase dance, drama and more, with weekly comedy shows and plays hosted. What's more, you'll very quickly fall in love with the ambience and the crowd of interesting people that populate this unique spot!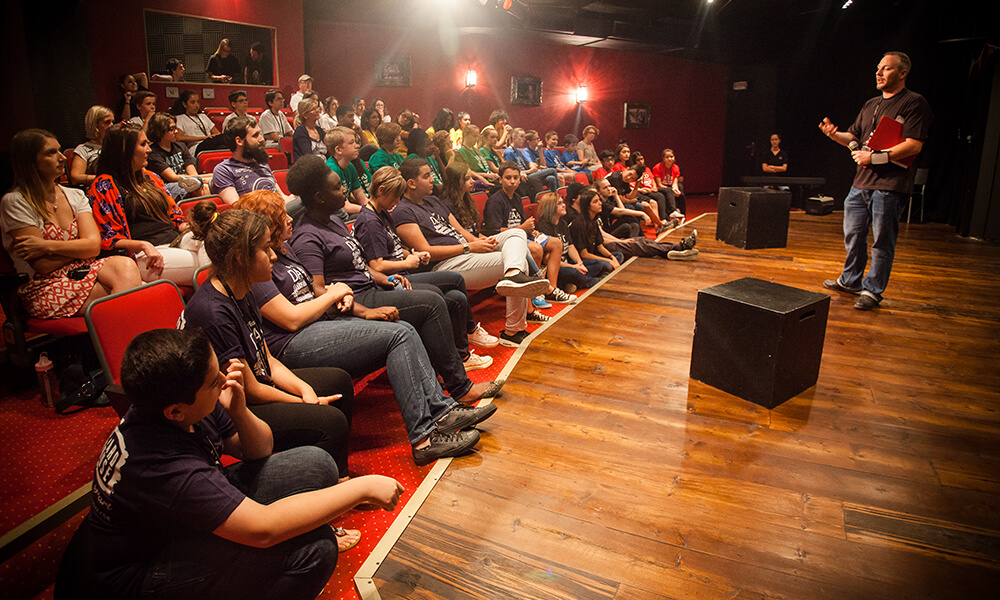 Discover Al Fahidi Neighbourhood
Located close to the culture-rich haven of the Dubai Creek, this enchanting neighbourhood is easily spotted thanks to its cobbled streets and wind tower-inspired architecture! Rovers staying at Rove Healthcare City have this neighbourhood right on their doorstep, though we encourage all Rovers to check it out. Make a pitstop at this location after visiting the bustling souks nearby and discover the cafes, stores selling bric-a-brac, and numerous art galleries. Sit down and savour a cup of calming tea at one of the many tea venues, or opt for a proper caffeine fix by grabbing a cuppa Joe and learning about the history of coffee in the Middle East instead! Whatever you fancy, you will not be short of places to see and visit here.
Sip the brew at the Coffee Museum Dubai
A museum that is completely dedicated to coffee? You read that right. Arabs love their coffee—and culture—so much that this awe-inspiring location was established to teach visitors about the origins of the much-loved brew while sipping on a cup of their own! Marvel at the beautiful antiques, purchase a book on all things coffee, or buy your own barista equipment to give coffee-making a shot at home!
History in the desert 
This free attraction for visitors isn't strictly in Dubai, but Fossil Dunes Al Wathba is right on the outskirts and well worth leaving the glitz and glamour. This natural formation is a historical wonder with abstract structures of rugged rocks that even made their way into a Star Wars film. These fossils are often surrounded by camels. It could be reached on a day trip, with stunning sunset shots, or for an overnight excursion where you sleep under the blanket of stars above.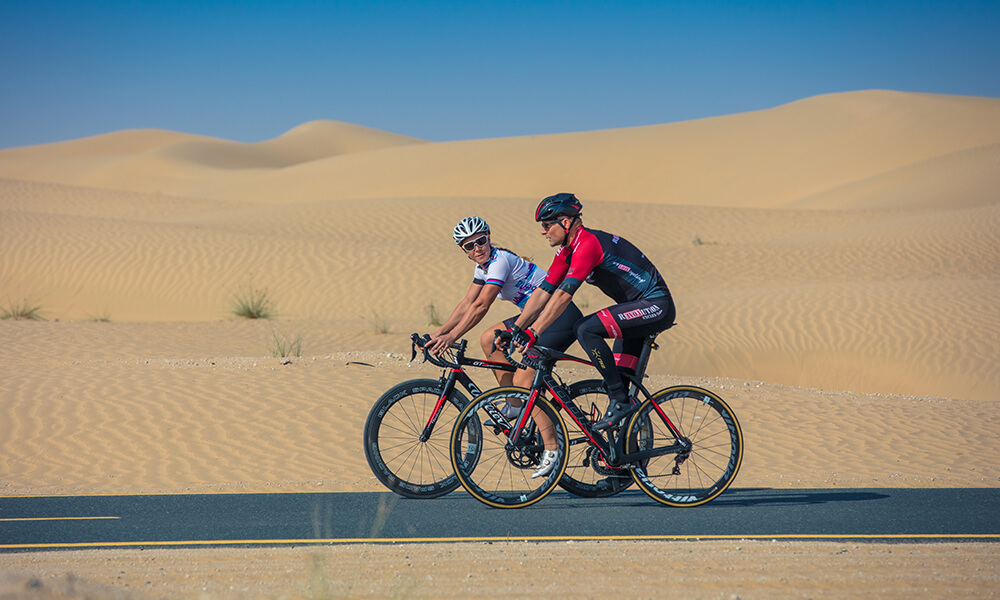 Take a bike ride along the dunes
The Al Qudra Cycle Path is a cycling trail that goes off-road into the desert with sand dunes for you to tackle along the way! It's almost 100 km long, though you can cut it by half and explore the landscape and views within a few hours. It is a great place to spot wildlife, with sunrise being the prime time for this hidden gem! Tuck into a hearty breakfast from The Daily before heading off on your wheeled adventure.
Explore a lake haven
Al Qudra Lakes is a series of man-made lakes built as an ecological project! It's also where many bird species reside today. Families visit this body of water amid the Seih Al Salam desert to enjoy picnics and camp under the open skies. Visit just before sunset for a spectacular scene of birdlife (and maybe even a fox!) in and around the calming waters.
Shop textiles and more at the Dubai Creek
Discover a world of traditional Middle Eastern markets! Located in the midst of the Dubai Creek—where you can explore old Dubai—wake up from a restful night's sleep at one of our Rove Hotels and immerse yourself in the conventional Arabic tradition of bargaining when visiting the Textile Souk that neighbours Bur Dubai. What's more, you can opt for a truly incredible trek for camel ice cream by catching an abra—a water taxi—and grab your dairy fix at the station upon your arrival.
Soak up skyline views at The Terrace
Head to the Dubai Creek Harbour and pop by The Terrace on your way out from one of the Rove Hotels, where a scenic grassy landscape awaits! Grab delicious street food favourites from the food truck serving casual sandwiches, burgers and more. The Terrace also boasts a kids' play area for keeping the little ones entertained, as well as the Ras Al Khor wildlife sanctuary for your dose of nature.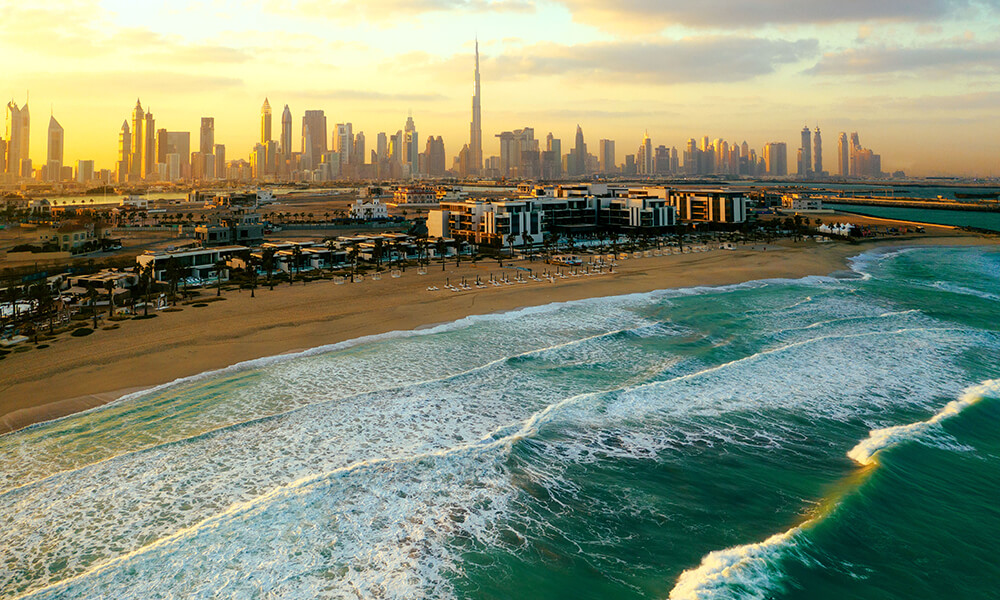 Venture off to the races
The UAE's national sport is horse racing, and this is the place to see it in action! Expect some of the most expensive horses on the tracks, with races held on a weekly basis between November and March at the Meydan Racecourse.
An Artistic Escapade
Alserkal Avenue is a cultural district that is populated with galleries. Check out the local and global artists who are exhibiting their works, design studios showcasing their talent, and performing artists putting on shows. The most difficult decision will be which creative venues to check out before returning to the comfort of your Rove hotel room!
See the camels in action
Camel racing is tradition in this part of the world. If you'd like to watch camels as they race one another, head to the biggest race track of its kind, The Dubai Camel Rack track situated next to the Al Marmoom Heritage Village. Make sure to leave your room bright and breezy since the races start early, attracting avid local supporters as well as tourists who are eager to experience this part of Arabian culture.
Choose sun, sand and sea
For a trip to the beach, head to La Mer. Enjoy the Arabian waters in an area that is lined with as many lights by nightfall as it is palm trees for the ultimate seaside experience! Once you've soaked up the sunshine and tested the waters, head over to the waterfront which is brimming with dining, shopping and entertainment options. You'll also find Rove La Mer Beach here, where you can pop in for a delicious breakfast to start off your day, or better yet, stay the night!
See the city's flamingos 
Visit Ras Al Khor Wildlife Sanctuary, home to many flamingos and species of bird from the surrounding continents that you can spot from three bird hides. Here, you'll also spot other creatures like reptiles and fish, and exotic fauna and flora in a conservation project set against the backdrop of Dubai's cityscape.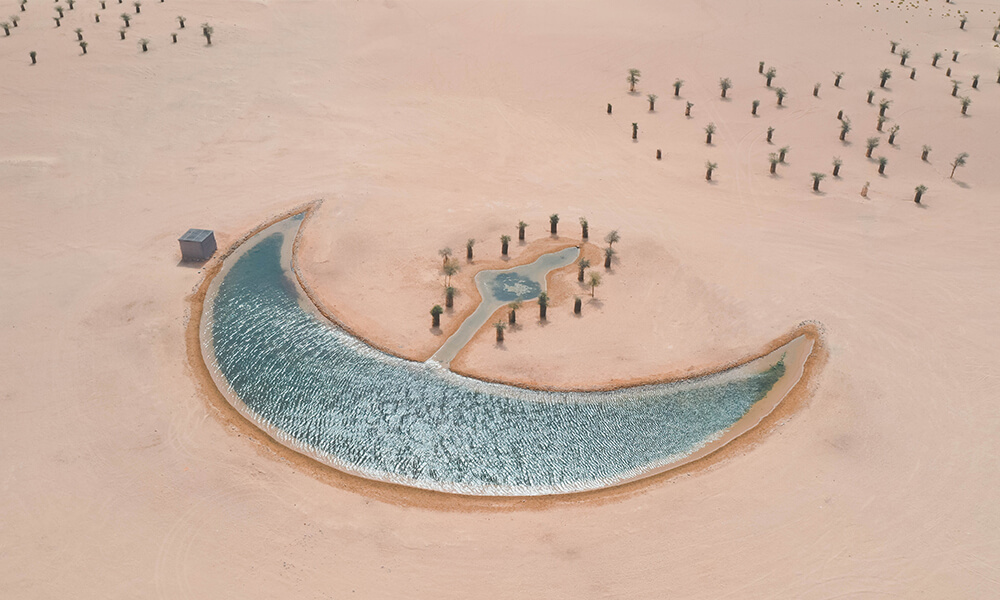 Head to the 'moon'
Named after its crescent shape, Moon Island sits about 50 km off the Dubai coast. Visitors can find a peaceful retreat on this secret island that's brimming with all sorts of water activities, from snorkelling to water skiing. Enjoy the best of both worlds, where you get to explore the waters or soak up the rays on this private island getaway.
Marvel at the history in decor
Visit the Majlis Ghorfat, Umm Al Sheif, also known as Sheikh Rashid's summer house from the 1950s! From the Arabian garden that surrounds this two-storey house awaits a tale of Dubai in the making. Spot the teak window shutters, the balmy palm trees, and waterways, all of which have been preserved to honour its rich heritage.
Find adventure in the mountains
For an escape from the city, head to Hatta for the day. It is a haven for nature lovers who want to both admire the mountainous views and explore the terrain. There are a number of activities, from trails to hike, waters to kayak across, and a heritage village to visit! Additionally, the Wadi Hub has plenty of activities such as archery, axe throwing, mountain biking and much more!
Visit Dubai Butterfly Garden
While most tourists visit the popular and pretty Miracle Garden of flowers, few know that the Dubai Butterfly Garden is home to 15 000 butterflies of the largest of its kind – in the entire world! The indoor garden has ten domes where you can learn all about these mesmerisingly pretty insects.
Dubai truly is a city with something for everyone! By visiting some of the treasured and interesting places that tend to fly under the radar of tourists, you'll be curating an experience of the city that is not defined by guidebooks, but by the best the city has to offer. From water taxis to biking along sand dunes, this is a city that never ceases to amaze! We're here to make sure our Rovers enjoy the very best of the city. Which is at the top of your bucket list?