You don't need to travel far to reach some of the world's best theme parks. Bring the dream to life with a staycation deal in Dubai that'll put you on the doorstep of a fun-filled world of adrenaline. It's a mini vacation that is sure to become a part of your much-loved memory bank for years to come.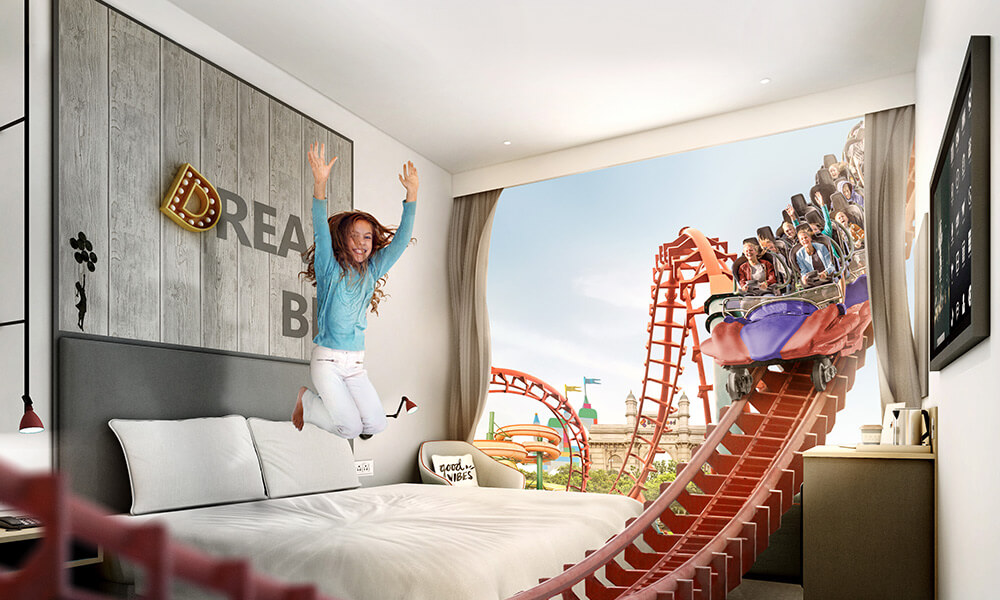 Staycations let you explore your own region and enjoy a getaway, without the hassle that far-away trips inevitably bring. So, pack your suitcase and get ready for an adventure that's just a hop, skip and jump away. 
Access to Dubai's Theme Parks
Dubai Parks and Resorts is an entertainment powerhouse and the region's largest theme park destination. It merges iconic theme park worlds together, so visitors can explore Legoland (and Legoland Waterpark), Motiongate Dubai and Bollywood Parks.
These three theme parks and a waterpark promise fun for all ages, with indoor and outdoor rides to get your dopamine levels rising. Walk upon film studios, bumping into your favourite animated characters along the way. Look out for performances and shows in between your adventures and if you need to cool down, head straight to the Legoland Water Park, a destination especially fun for the kiddies.
Claim your seat on roller coasters that'll have you jet setting in all directions. Cast yourself among life-size Lego and really all things Lego – we're talking rides, shows, and attractions. You'll quickly understand why they call these amusement parks. Bollywood movie fans will be thrilled by the sound of familiar songs, colourful spaces and rides like the Bollywood Skyflyer, the world's tallest swing. At Motiongate, you'll see Hollywood flicks and films come to life.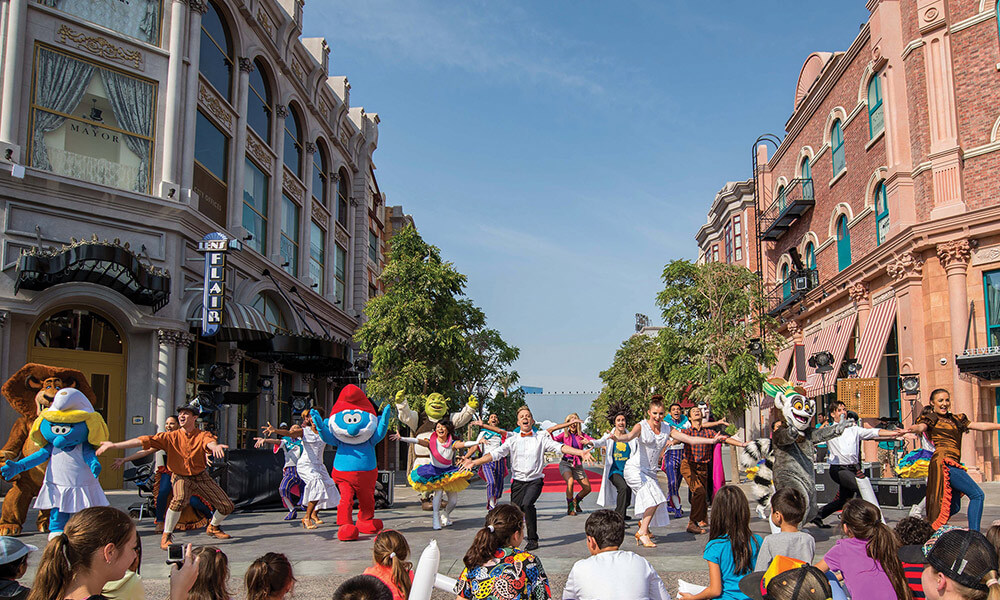 Staycation Deals in Dubai at Rove At The Park
Thrill-seekers will love Rove At The Park's Dubai staycation deal. Book your stay with two tickets to a theme park of your choice. Pick between Legoland, Legoland Waterpark, Motiongate Dubai and Bollywood Parks. Additionally, if you need a change of scenery, there is a shopping mall – Dubai Outlet Village – within walking distance from the hotel, as well as several beaches and iconic neighbourhoods like Dubai Marina within easy reach.
We're just a 15-minute drive from Al Maktoum International Airport – Those flying in for the visit can make transportation a breeze with airport transfers. Check-in is at 4pm, and if you're bringing friends or family along, you can book an interconnecting room or an extra rollaway bed. 
Staycationers at Rove begin their day's adventure with a breakfast buffet at The Daily for just 59 AED. On your final day with us, check-out is at 2pm so you can make the most of all of the amenities on offer to you.
Access passes to Dubai's theme parks are available at the hotel reception, where your ticket to all sorts of fun await you. Getting there is a 15-minute walk from Rove. When you get back to the hotel after a day of play, you can carry on the day's activities with Playstation, foosball, swimming, or channel flicking on your Smart TV.
Your Dubai staycation deal is calling. Say 'yes' to an adventure of a lifetime at Dubai's iconic trio of theme parks. Rovers have easy access to all of the fun and a comfortable base to restore their energy.