As we say goodbye to the highly anticipated Expo 2020 Dubai, new plans to reimagine the current landscape are in full swing! District 2020 is the name of the new "human-centric" future city designed to create a way of life that is smarter and more balanced for Rovers and beyond. As the first hotel in District 2020, Rove Expo 2020 Hotel is uniquely positioned to offer convenient access to all the exciting attractions to come, including the new Dubai Exhibition Centre.
Discover what you can look forward to after the Expo 2020 Dubai while staying at our hotel!
What is District 2020?
District 2020 is the name of the new smart and sustainable city that will transform the current Expo 2020 Dubai landscape, ultimately catering to the needs of the modern-day traveller, business professional and adventurer. As a bespoke innovation-driven business ecosystem, District 2020 is the city of the future that aims to marry innovation and technology in support of industry growth.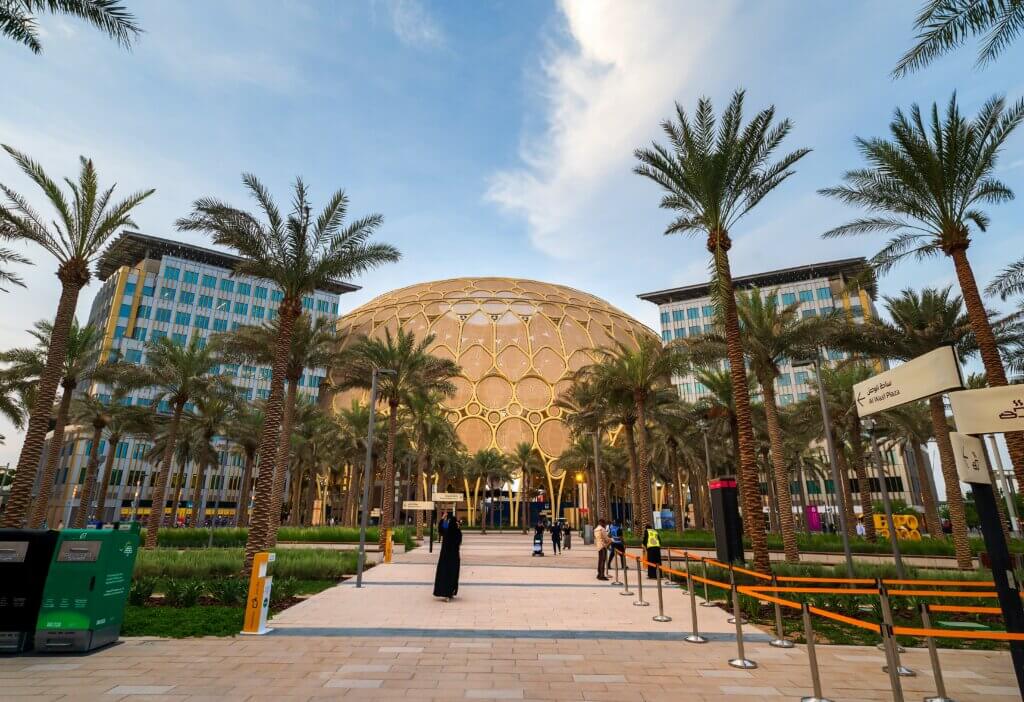 An entire 80% of the Expo 2020 environment will be repurposed to create a unique mixed-use community that serves people looking to explore, work and live in its surroundings. The ambitious project has plans for completion within 6 months after the World Expo comes to an end but will carry on its legacy as a blueprint of cutting-edge technology and innovation that includes Artificial Internet over Things (AIoT), blockchain and 5G technology.
While most of the remnants of Expo 2020 will be gone, some iconic attractions will remain. These include Al Wasl Plaza, the UAE Pavilion, and the Sustainability Pavilion which will transform into a Children and Science Centre, to name a few. The new Dubai Exhibition Centre will also be a highlight at District 2020 as an extension of the current exhibition centre near Downtown Dubai. District 2020 will contribute to Dubai's economical and environmental sustainability approach as a futuristic "city within a city" concept.
Rovers can expect to see neighbourhoods housing office spaces and collaborative workplaces, cultural and social attractions, tracks for cycling and running, green spaces, residential communities, and leisure and business amenities. 
The Rove Expo 2020 Hotel
As the only hotel present at the Expo 2020 Dubai, the Rove Expo 2020 Hotel will secure its roots in the current landscape once the World Expo bids us farewell. Visitors travelling to Dubai on business after the Expo is over will enjoy our ideally situated hotel within District 2020, with Rove Expo 2020 being the closest accommodation to the new state-of-the-art Dubai Exhibition Centre, giving you convenient access to upcoming business events, conferences, gala dinners, exhibitions, award ceremonies, product launches and more.
Work and play from the comfort of your Rover Room, with the fresh and quirky functionality of the hotel uniquely balanced with clean lines and trendy interior design. Rove Expo 2020 is an extension of the World Expo's concept of sustainability, boasting increased solar panelling and utilising leading artificial intelligence in food waste solutions to ensure a strong focus on remaining sustainable wherever we can.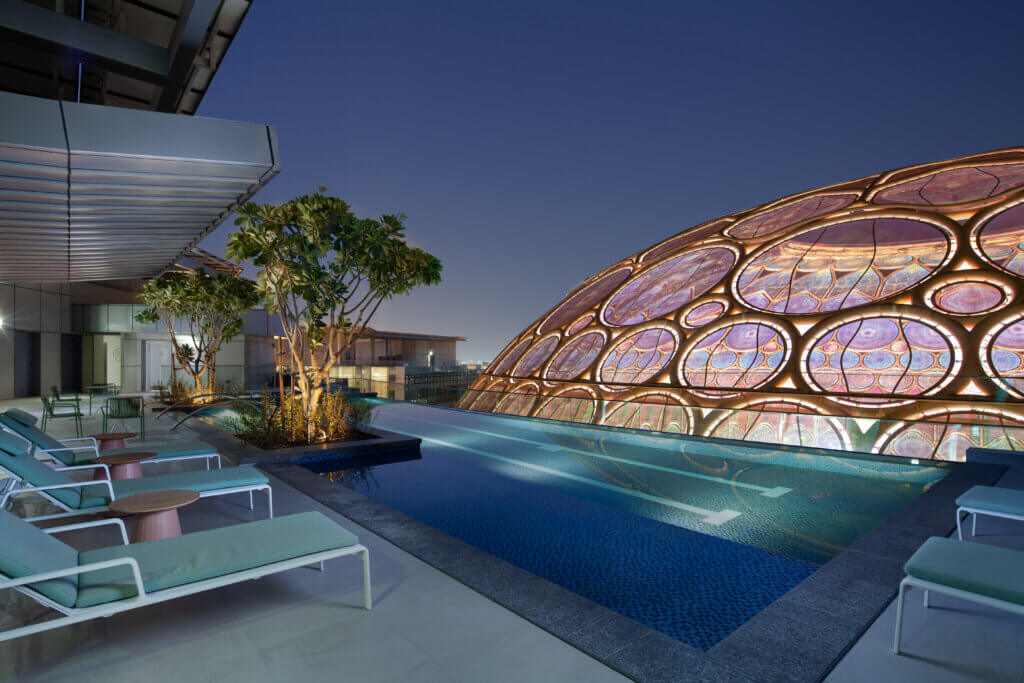 Rovers looking to enjoy an extended stay in the futuristic city of Dubai can look forward to long-stay accommodation options at Rove Expo 2020 that will surface after the end of the World Expo itself, providing affordable hotel living without compromising on quality and luxury. Rovers can enjoy affordable monthly stay rates that include all the creature comforts of home, plus on-site hotel facilities to match!
These include our 24-hour laundromat and gym, 5G Wifi, sustainable amenities, our on-site The Daily restaurant serving up all-day-long meals, and an outdoor temperature-controlled pool, perfect for cooling down in Dubai's blistering heat.
District 2020 is set to be a game-changer for futuristic community living, setting a high standard for future projects to come. Rove Expo 2020 is right on site and conveniently located to all the wonders and innovations that are to come, and Rovers can immerse themselves in it all from the enviable proximity that our hotel offers.
Ready to enjoy your stay and marvel at the awe-inspiring nature of the up-and-coming District 2020 community? Book your stay at the Rove Expo 2020 Hotel today!