Dubai is uncontested when it comes to the world's top shopping destinations. Here, you can indulge in all kinds of shopping experiences, whether you're looking through the windows or bringing home the bags. Here's a guide for all retail enthusiasts visiting Dubai.
A Shopaholic's Guide to Dubai
There is no shortage of shopping in Dubai. Let's look at the different types of shopping you can expect when visiting Dubai so you can make sure you experience it all. 

Glitzy Malls
The Dubai Mall is an iconic shopping emporium. Inside, you'll find over 1,200 stores to visit. Luxury lovers can head over to the Fashion Avenue. If you love department stores, be sure to visit Bloomingdale's, Level Shoes and Galeries Lafayette. Make sure to set your eyes on the Dubai Mall Waterfall, as well as the Dubai Fountain just outside! When it comes to shopping, you can't go wrong at The Dubai Mall. Plus, this is where the Dubai Aquarium and Underwater Zoo and the Olympic-sized Dubai Ice Rink are located. 
Other malls include The Outlet Village, set in a Tuscan-style setting on the outskirts of the city. This is where you can purchase luxury brands at discounted rates. WAFI Mall offers a luxury shopping retreat experience with its Egyptian architecture and decor. It also has an in-house spa for the ultimate spoils. 
Next up is the Mall of the Emirates which houses high-street labels and designer brands under a glass top. Then there's the Ibn Battuta Mall, a Moroccan-themed attraction showcasing the journey of its namesake—Ibn Battuta—the 14th-century explorer. Last, but not least, there's the Jumeirah Emirates Shopping Boulevard, famed for being one of the most glamorous shopping destinations with its gardens, a lake and a waterfall to boot. 
Traditional Souks
The Gold, Spice, and Perfume souks are often talked about in guides to Dubai. Indeed, these souks present a modern-day take on the thriving old-world trading of the city. You can also visit Souk Madinat Jumeirah, which is also modelled on traditional souks with alleyways housing stores. Get ready to shop for jewellery, fashion and trinkets to take home with you. The restaurants here are on the bank of a river, so you can savour the moment in tranquil surroundings. 
Luxe Lifestyle 
Another noteworthy shopping hub for jewellery enthusiasts is the Gold & Diamond Park situated along Sheikh Zayed Road. Let the bullions dazzle you, along with fine jewels, gems, stones and accessories. If you want to create a custom piece, this is the place to be! 
Next on the list is City Walk, a contemporary hub for shopping, dining and entertainment. It is located opposite the famous Coca-Cola Arena and often plays host to markets and exhibitions. 
Shopping in Dubai
A famous saying goes "shop 'til you drop," and if we apply that to Dubai, the place to drop is Rove Hotels. Guests can extend their time in the city with baggage drops before check-in and after check-out. During your time in the city, your Rover Room will have all the amenities to ensure that you're well-rested in between the shopping sprees.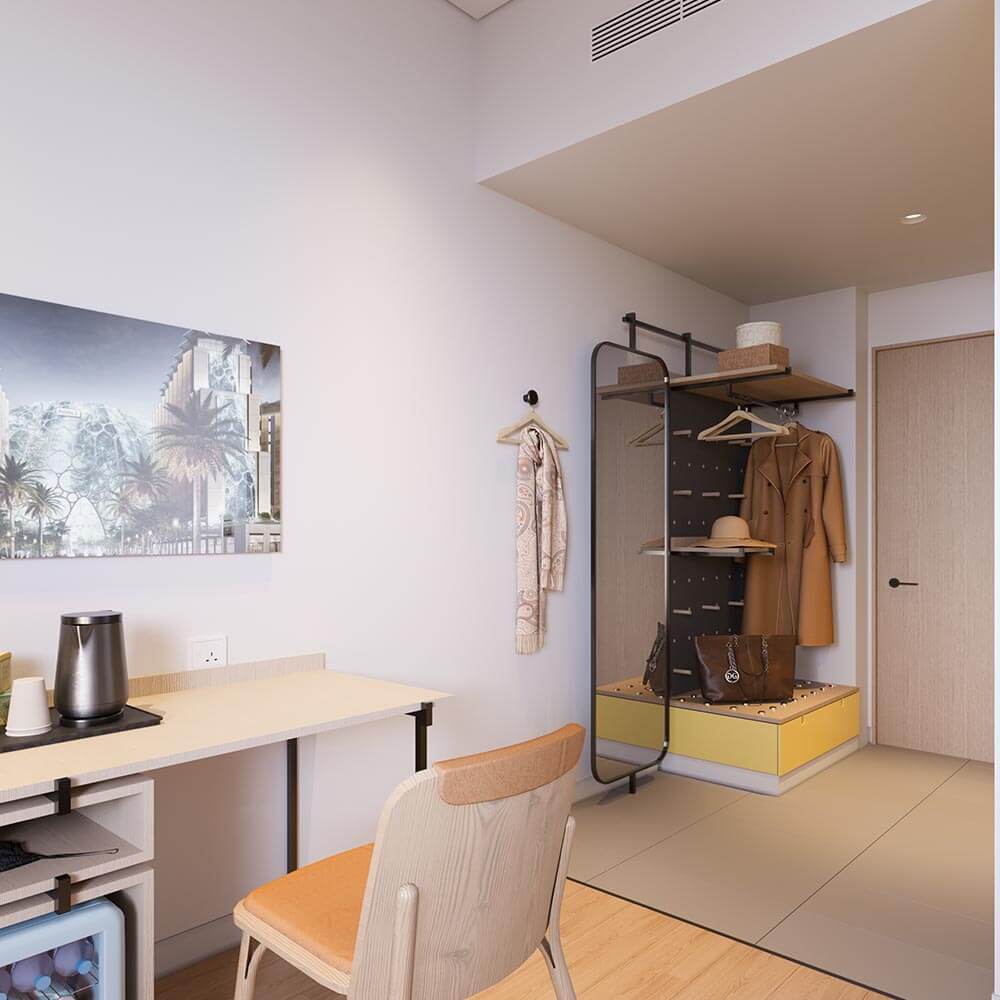 Your shopping trip to Dubai begins by booking a room at Rove Hotels. If you'd like to stay as close to the pinnacle of Dubai shopping (The Dubai Mall), stay with us at Rove Downtown, the finest hotel in downtown. See you soon!