As the time nears for the official launch of the Expo 2020 Dubai, we urge all the food enthusiasts to start making room in those stomachs for the plethora of international flavours heading your way! From humble restaurant crowd-pleasers to Michelin-star culinary delights, feast your eyes on our dining guide to Expo 2020 Dubai as we take you through a sensory journey of what to expect at the world's greatest show, as it's been famously dubbed. Keep reading below for more!
Get those taste buds ready to embark on a savoury (and sweet!) dining guide to Expo 2020, with food trucks and sit-down restaurants peppered in and around the myriad of pavilions at this upcoming event. From traditional American pub grub and hearty Irish dishes to tantalising Middle Eastern flavours and fresh wraps, there is something for every kind of foodie. But first, coffee…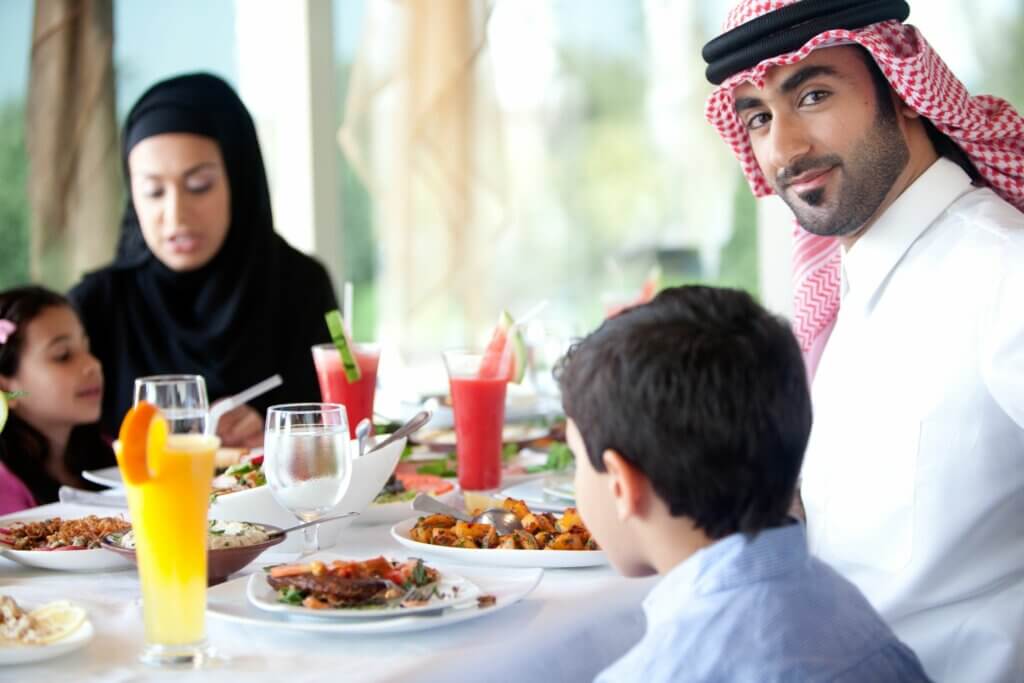 Local and international brews
Make sure to get your caffeine dose and kickstart your day at the Expo by savouring a cup of hot coffee! If you are new to Dubai or looking for a Middle Eastern-inspired brew, then the Majlis Cafe's camel latte is definitely one to try. Everything sold by this local gem contains camel's milk and will be available at the Expo 2020 Dubai. Alternatively, head to the Opportunity district and grab a Spanish latte from Wacub Coffee Hub! For those who enjoy a piping hot cup of tea instead, navigate to Al Farwania Restaurant LLC at the Sustainability district to savour a wholesome brew of Indian karak tea. For those looking to enjoy their brew on the cooler side, Depresso Cafe is rumoured to make a mean iced blended coffee. Whatever your preference, you certainly won't be disappointed! Now, let's move on to solids…
Your "daily" dose of goodness
With the Rove Expo 2020 Hotel being right in the heart of Expo 2020 Dubai, its on-site The Daily restaurant will be bringing you international food ranging from a mouth-watering Eggs Benedict to kickstart your day, invigorating smoothies, salivating pastas, and other delectable meals and beverages! We also have a bar conveniently located within the hotel lobby, making it easy for you to unwind with a refreshing drink after a long day of exploring. Be sure to head to the Rove Expo 2020 Hotel to try out the wide variety of international flavours at The Daily and the expertly crafted drinks at the bar, or simply head down from your hotel room if you're staying with us during the upcoming Expo event!
Kicking it local
You cannot visit Dubai without experiencing true Emirati hospitality, right? What better way to do so than at Arabian Tea House Restaurant and Cafe, an authentic Emirati restaurant with a history dating back to 1997. Try out their chicken biryani or their variety of traditional Emirati barbeque options. They also offer traditional sweets including camel's milk ice cream, luqaimat or date cake. You can find them at the Opportunity district – trust us, their food comes highly recommended!
Alternatively, try the Shawarma Station for authentic falafel wraps, grilled chicken shawarmas and more. According to a survey done by Time Out Dubai, shawarmas are Dubai's most popular dish, so be sure to try this local crowd-pleaser while you're "in town!"
Home-grown brands to try
Dampa Seafood Grill and Ravi Restaurant, two brands that are extremely popular among Emirati residents and expats alike, will be serving up their iconic Filipino dishes and Pakistani street food dishes respectively, so be sure to check out these two well-known brands at the Expo!
A taste of the good life
If you are after a more high-end culinary experience, then you'll be pleased to know that the 2020 Club by Emaar will be present at the Expo! Savour the incredible dishes and beverages as you take in the mesmerising views of the dome, a delightful place to sit down and enjoy your meal. What's more, they are also offering a 1-day Hospitality Package that includes once-off front gate entry, bottomless food and drinks, as well as exclusive and unlimited entry to the Hospitality Lounge within the 2020 Club by Emaar, and more.
For the (international) burger lovers
While nothing beats a truly American burger, they have been adapted to accommodate various cuisines from all over the world. But for those who don't want to choose, ADRIFT Burger Bar brings you the best of both worlds! Michelin-rated David Myers' renowned burger recipe has been named "the perfect burger" by the New York Times. Prepare your taste buds for signature burgers that boast hints of international flavours from Myers' worldwide travels. Head down to the Mobility district to discover the "never been seen before" menu.
Venture a little closer to home to discover some of Dubai's most salivating burgers by none other than Vida Food Truck. Tuck into a mean 100% Angus beef patty finished off with a slice of smoked cheddar cheese for a true explosion of flavours.
A taste of Ireland in Dubai
The Irish Village sports award-winning pub and grub, bringing homely Irish meals to the shores of Dubai. Serving family-style meals in generous portions, taste your way through a hearty cottage pie or some sticky chicken wings if you're feeling peckish. This much-loved piece of Ireland can be found at Jubilee Park.
The deal sweetener
Satisfy your sweet tooth by visiting the Mobility district for a taste of authentic Arabic desserts and more from Hanoun Feras Sweets. This manufacturer of Arabic sweets will be serving up a host of mouthwatering treats originating from various eastern countries. Don't forget to keep your cool with some Baskin-Robbins and take your pick from their library selection of over 1,300 ice cream flavour varieties! While they won't all be available at the Expo 2020 Dubai, you are bound to discover your next favourite flavour, so sweeten the deal with a taste of BR.
A whirlwind of international cuisines
Don't have the heart to pick and choose? Escape to Iris in Al Forsan Park for a cosmopolitan lounge experience that serves up a myriad of bespoke international dishes. Sit down and savour everything from Norwegian salmon to a salivating steak dripping in sauce. The menu is a compilation of flavours from Japan, South America and the Mediterranean. Plus, sushi is also available for those who enjoy it. Pair your meal with one of their signature drinks for a true Iris experience!
That's how we "roll"
Did someone say sushi? If you live in Dubai, you know the pure appreciation shown towards Japanese food. The homegrown Moshi Momo & Sushi will be bringing their sushi masters to the Expo, so be sure to add this to your menu when you visit! Aim those chopsticks at a classic California roll or opt for their range of fusion-inspired sushi. Nepalese momos will also be available, so be sure to opt for this healthy dumpling alternative for a truly flavoursome treat! Moshi Momo & Sushi certainly has our stamp of approval on a dining guide to Expo 2020 Dubai. Need we say more?
The healthier side of life
Whether you're feeling for a deliciously wholesome wrap or choose to create your own salad at the salad bar, Grains & Greens is your ticket to a healthy yet tasty meal. You can find them at the Sustainability district – be sure to try out their juice selection for a refreshing kick while you're at it.
Hello, variety! With so much to see and do at the long-awaited Expo taking place in Dubai, you'll need to keep your energy up! Keep those hunger pangs at bay with our dining guide to Expo 2020 Dubai and taste your way through local and international cuisine at the various districts and food trucks scattered throughout Al Wasl Plaza.
Grab your front-row seat to this highly anticipated event and book your stay at Rove Expo 2020, the only hotel located within the Expo 2020 Dubai! After all, nothing beats exploring everything in sight than having the freedom to navigate from your hotel room on site. We'll see you there!